---

Speed breakers for EVs: High prices, quality concerns, range anxiety

---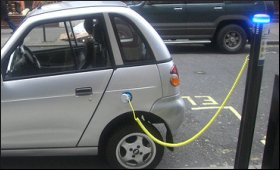 | | |
| --- | --- |
| Top Stories | |
IANS | 14 May, 2023


While electric two-wheeler adoption sees a significant rise in the country, the same has not been observed with EV passenger four-wheelers due to high prices, range anxiety and EV quality being the topmost concerns among the buyers.

The high price point remains a significant challenge for automakers looking to launch EVs in India.

Range anxiety is also a significant concern for Indian consumers due to the insufficient availability of charging stations.

To address this issue, companies such as Sun Mobility, BatterySmart, RACEnergy, Numocity, ChargeUp, Bounce Infinity, and Sheru are offering battery swapping services, primarily for two-wheelers.

Following the success of NIO's battery swapping model, some companies are attempting to replicate it for the Indian passenger car market, according to industry experts.

About 50 per cent of Indian consumers are now open to buying EVs, albeit with a caveat, while 54 per cent of consumers are now concerned more about EV quality.

According to John Martin, analyst, smart mobility practice, CMR, the potential consumer for EVs is more concerned about the overall EV quality.

"EV quality includes not just external build quality, but refers to the overall quality of internal components used - including battery and others," Martin said.

Driven by ongoing policy thrust at the central and state levels for EV infrastructure development, along with upstream R&D in battery development will ensure a significant uptick in ramping-up e-mobility.

"For OEMs, the focus should be on continuous awareness generation around the quality and potential of EVs," Martin noted.

However, to ensure a smooth transition to EVs and provide long-term value to customers, "it is crucial to lower purchase costs by improving battery technology, expand the charging infrastructure, and standardise charging sockets with faster recharging", said the CMR analyst.

Although the benefits of switching to electric two-wheelers are clear, there are many challenges to overcome, with 'range anxiety' being the most prevalent barrier among the consumers, according to a RedSeer report.

"The range offered by most electric two-wheelers in the market is much higher than the average distance travelled, which is about 25 km, with 90 per cent of the users travelling less than 50 km/day. However, a long ride is still a challenge in electric two-wheeler owners' minds," said Aditya Agrawal, partner at Redseer Strategy Consultants.

Although the purchasing cost of electric two-wheelers is slightly higher, they win when it comes to running costs compared to their Internal Combustion Engine (ICE) counterparts, he added.

The electric two-wheeler ecosystem must work on '4As' to achieve more than 80 per cent electrification by 2030 -- adaptability, awareness, availability, and affordability, according to experts.
Please comment on this story:
Subject :
Message:

(Maximum 1500 characters) Characters left 1500
Your name:
Customs Exchange Rates
Currency
Import
Export
US Dollar

66.20

64.50
UK Pound

87.50

84.65
Euro

78.25

75.65
Japanese Yen
58.85
56.85
As on 13 Aug, 2022
Daily Poll
PM Modi's recent US visit to redefine India-US bilateral relations
| | |
| --- | --- |
| Commented Stories | |