---

RBI for PCR, says will address credit issue of MSMEs, startups

---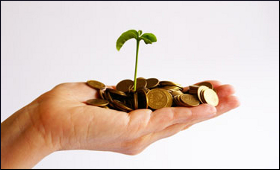 | | |
| --- | --- |
| Top Stories | |
SME Times News Bureau | 11 Jul, 2017


The Reserve Bank of India (RBI) is looking at setting up a high level task force to prepare a roadmap for Public Credit Registry (PCR) to help control loan defaults, improve credit culture and promote financial inclusion, reports media.

Making a strong case for it, RBI Deputy Governor Viral Acharya said a transparent and comprehensive PCR is the need of the hour in India.

Speaking at the 11th Statistics Day Conference at RBI's Central Office in Mumbai recently, he said such registers help enhance efficiency of the credit market, increase financial inclusion, improve ease of doing business and help control delinquencies.

"Governor (Urjit Patel) and I hope we can set up, as a matter of priority, a high-level task force that can provide a roadmap for attaining this goal of developing and unleashing a powerful credit information system for our country," Acharya said.

Generally, a PCR is managed by a public authority like the central bank or a banking supervisor, and reporting of loan details to the PCR by lenders and/or borrowers is mandated by law.

Acharya said a PCR, if put in place for India, will help in credit assessment and pricing by banks; risk-based, dynamic as well as countercyclical provisioning, and supervision and early intervention by regulators.

On how a PCR can help in India, he said it is required to improve the credit culture in the country.

He said Public credit registry would help create a level-playing field among different sizes of borrowers.

"Large borrowers get a preference in credit markets due to their existing credentials in the public space. They have established credit history, brand value, and supply of collateral. In contrast, small and marginal aspirants, start-ups, new entrepreneurs, and small businesses in micro, small and medium enterprises (MSME) sector are disadvantaged as they lack many of those desired qualifications for credit. Transparency of credit information would serve as a 'reputational collateral' for such borrowers. This would not only help promote financial inclusion, but also reward the good borrowers thereby imparting credit discipline," he added.

PCR will also help in understanding "if transmission of monetary policy is working, and if not, where are the bottlenecks and, (also) how to restructure stressed bank credits effectively."

"A transparent public credit registry would help the bankers to rely on objective data for making credit decisions and also enable them to defend their actions with market evidence when subjected to scrutiny," Acharya added.

Lenders in the formal sector often hesitate to extend a line of credit to new customers due to the lack of credit scores. Regularity in making payments to utilities and trade creditors provides an indication of the credit quality of such customers. In turn, credit from the formal sector can become accessible to new borrowers, boosting financial inclusion. As a side benefit, the extent of financial inclusion will likely become more precisely measurable for policy makers.

He also made clear that public credit registry can have a profound impact for regulatory purposes. "PCR will help in getting to a complete picture that is necessary for supervisors and policy makers to assess credit risk of the entire system. This would be a good start!," he added.
Please comment on this story:
Subject :
Message:

(Maximum 1500 characters) Characters left 1500
Your name:

Sanctioning Authorities must help the Banks


Dr Mrs Sushma Joiya Pandit | Wed Jul 19 02:35:26 2017


Dear Sir, Banks never go to beneficiaries to provide financial Assistance, it is the sanctioning authorities who send the beneficiaries to get financial assistance on their recommendations. If sanctioning authorities take care of the units, the loans could be easily recovered. The field staff of Banks is not capable of getting the loan refunded because Banks have no power,They will have to report the matter to Collector,and the collector sends the matter to Tehsildar and Amin to realise the money with police assistance. The procedure is so cumbersome that the Bank Managers avoid it to follow. The cost of this action is to be borne by Banks.



cgtmsme scheme


krishnababu | Fri Jul 14 15:17:58 2017


Dear sir ssi and msme all new technocrat entrepreneur should be given finance with incubation support and project report finance without asking security and past performance of entrepreuner as they create jobs and should be under purview of rbi by sidbi. any sick unit with inappropriate financials should be urgently closed and sold to others without bank managers who support non technocrats misusing funds ex one without a degree in pharma manufacturer given loan for pharma manufacture like giving medical shop finance to cobler and cobler loan to medical shop . it is only finance that hinders ssi .


Re: cgtmsme scheme


Dr Mrs Sushma Joiya Pandit | Wed Jul 19 02:39:44 2017


It is a well known fact that CGTMSME is dealt by SIDBI indirectly. It is requested that SIDBI directly provide financial assistance and take the responsibility of getting it refunded instead of sending the projects to Banks.


Credit issues of SMEs & Startups


Rajaa R K | Thu Jul 13 16:55:11 2017


One key aspect being missed out by RBI and GOI is that MSMEs & STARTUPS need room for failure and corrections. The present NPA rules of RBI make it impossible for failure corrections. Any business can have tough times, more so an SME in an undercapitalized economy like India. Under the present system, even when an SME turns around / bounces back from temporary business failure, the Banking system is unable to even consider this, let alone accept it. This coerces the MSME /Startup into the jungle of private finance where wolves are ready to kill the business. The entire system is the loser here - job creation is reduced, black money is created, financial crime happens, Banks lose a customer, and society loses an entrepreneur who could have created more jobs and paid Moreover taxes. I appeal to RBI Deputy Governors Viral Acharya & S S Mundra to please formulate a separate approach and policy for dealing with SME financing which recognises that entrepreneurs are basically job creators and not cheats or thieves as the systems of RBI, CIBIL and NPAs make them out to be. Just like anyone who falls ill can recover, any business which is sick can recover too, with application of cash on sales increase and supportive activities. Every illness is not cancer, and so every business sickness is not final.


Customs Exchange Rates
Currency
Import
Export
US Dollar

66.20

64.50
UK Pound

87.50

84.65
Euro

78.25

75.65
Japanese Yen
58.85
56.85
As on 26 Apr, 2019
Daily Poll
Is counterfeiting a major threat to SMEs?
| | |
| --- | --- |
| Commented Stories | |