---

Year End Review 2015: Report card of MSME Ministry

---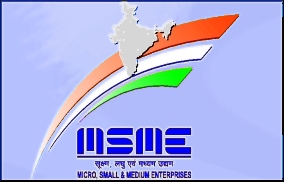 | | |
| --- | --- |
| Top Stories | |
SME Times News Bureau | 18 Dec, 2015


During the year 2015, Ministry of MSME launched various initiatives to improve the ease of doing business and to make Micro, Small and Medium Enterprises (MSMEs) more globally competitive. These initiatives include ease of registration of the business in the form of Udyog Aadhar Memorandum, Framework to revive sick MSMEs, promoting innovation in rural entrepreneurship through ASPIRE scheme, fund for regenerating traditional industries, financial support in the form of credit guarantee and credit linked capital subsidy. Some of the programmes launched during the year include

Udyog Aadhaar Memorandum (UAM)
The Ministry in September-2015 under the MSME Development Act, 2006 has notified that every MSME unit shall file Udyog Aadhaar Memorandum (UAM). This is a path breaking step to promote ease-of-doing-business for MSMEs in India as the UAM replaces the filing of Entrepreneurs' Memorandum (EM part-I & II) with the respective States/UTs. While some of the States/UTs had made the process online, either by themselves or through the portal created by this Ministry, several States/ UTs were still relying on the manual way of filing EM. The cumbersome filing of EM has now been dispensed with and the entrepreneurs in the MSME sector just need to file online, a simple one-page UAM on http://udyogaadhaar.gov.in to instantly get a unique Udyog Aadhaar Number (UAN). The information sought is on self-certification basis and no supporting documents are required at the time of online filing of UAM.

The UAM can be filed online by individuals themselves in case they have an Aadhaar Number. However, in all exceptional cases, including those of not having an Aadhaar Number, the UAM can be filed in offline mode (i.e. on paper form), with the General Manager (GM) of the concerned District Industries Centre (DIC).

The UAM has emerged from the vision of Honorable Prime Minister of India shared with the Nation through "Mann Ki Baat" telecast on 03-10-2014 and the recommendations for Universalization of Registration in the Report of the Kamath Committee on Financial Architecture of MSME sector. Wide-ranging consultation exercise has been done in the matter in the National Board of MSMEs and the Advisory Committee for MSME Act. It is expected that this simplified one-page memorandum to be filed online shall unlock the potential of MSMEs, besides improving our international ranking in Doing Business Index. Within a short time of three months, more than 95,650 UAMs have been filed in the country.

Framework for Revival and Rehabilitation of MSMEs
The existing mechanism for addressing revival, rehabilitation and exit of small enterprises is very weak in the country. The most recent Doing Business (DB) Report ranks India 137 out of the 189 economies for resolving insolvencies. It notes that resolving insolvency takes 4.3 years on average and costs 9.0% of the debtor's estate, with the most likely outcome being that the company will be sold as piecemeal sale.

Pending a detailed revision of the legal framework for resolving insolvency/bankruptcy, there was a felt need for special dispensation for revival and exit of MSMEs. The MSMEs facing insolvency/bankruptcy need to be provided legal opportunities to revive their units. This could be through a scheme for re-organization and rehabilitation, which balances the interests of the creditors and debtors.

A Framework for Revival and Rehabilitation of MSMEs has thus been notified in May-2015 under section 9 of the Micro, Small and Medium Enterprises Development Act, 2006. The salient features of the same are as follows:

Identification of incipient stress
Committees for Distressed Micro, Small and Medium Enterprises
Corrective Action Plan (CAP) by the Committee with various Options
Restructuring Process
Prudential Norms on Asset Classification and Provisioning
Identification of Willful Defaulters and Non-Cooperative Borrowers
Prime Minister's Employment Generation Programme (PMEGP)
PMEGP is the flagship programme of the government offering credit linked subsidy to establish new enterprises for generating continuous and sustainable employment opportunities in Rural and Urban areas of the country.

Rs. 860.51 crore has been released by the Ministry as margin money under PMEGP out of which Rs. 528.32 crore has already been disbursed by the banks.
24126 new enterprises providing employment to 170983 persons have been benefited under the Scheme.
There is more than 50% increase over the previous year in terms of funds disbursed by the banks, no of projects with funds disbursed and the employment generated.
A Scheme for Promotion of Innovation, Rural Industry and Entrepreneurship (ASPIRE)
ASPIRE has been launched on 16.03.2015 with an objective to set up a network of technology centers, incubation centres to accelerate entrepreneurship and also to promote start-ups for innovation and entrepreneurship in rural and agriculture based industry with a fund of Rs.210 crores.

The planned outcomes of ASPIRE are setting up Technology Business Incubators (TBI), Livelihood Business Incubators (LBI) and creation of a Fund of Funds for such initiatives with SIDBI.
1st LBI set up in April-2015 under ASPIRE within a month of launching the Scheme. The first batch of 107 youth has been trained and skilled through it.
19 LBIs have been approved till September 2015 and another 9 LBIs & 2 TBI is ready to be approved.
Scheme of Fund for Regeneration of Traditional Industries (SFURTI)
The objectives SFURTI is to organize the traditional industries and artisans into clusters to make them competitive and provide support for their long term sustainability by way of enhancing the marketability of products, improving the skills of artisans, making provision for common facilities and strengthening the cluster governance systems.

The Scheme guidelines of SFURTI have been revamped in 2015 and the Scheme has taken giant strides in 2015. Funds to the tune of Rs.62 Crore have been sanctioned under the Scheme in 2015 as against Nil in 2014.
68 clusters have already been approved in 2015 itself against the target of 71 clusters during 12th Plan period with more than a year of the plan period to spare.
Lean Manufacturing Competitiveness Scheme (LMCS)
LMCS is being implemented across the country to enhance the competitiveness of manufacturing MSMEs. The Objective of the Scheme is to enhance the manufacturing competitiveness of MSMEs through application of various Lean Manufacturing Techniques (e.g. Total Productive Maintenance (TPM), 5S, Visual control, Standard Operation Procedures, Single Minutes Exchange of Dies or Quick Changeover (SMED), Value Stream Mapping, Just in Time, Kanban System, Kaizen, Cellular Layout, Poka Yoke).

188 New Clusters identified and selected for LM (Lean manufacturing) interventions.
Lean manufacturing Interventions have been initiated in 359 Units.
Organised 63 Awareness Programmes across the country.
Credit Guarantee Trust Fust for Micro and CGTMSE Scheme
CGTMSE was set up to strengthen credit delivery system and facilitate flow of credit to the MSE sector. The Credit Guarantee under CGTMSE seeks to reassure the lender that, in the event of a MSE unit, which availed collateral free credit facilities, fails to discharge its liabilities to the lender; the CGMSE would make good the loss incurred by the lender up to 85 per cent of the credit facility.

During the current financial year (April to October 2015), total number of proposals approved under the scheme was 2,31,774 involving a guarantee amount of Rs.11,446 crore.
Credit Linked Capital Subsidy Scheme (CLCSS) for Technology Upgradation
CLCSS aims at facilitating technology upgradation of Micro and Small Enterprises (MSEs) by providing 15% capital subsidy (limited to maximum Rs.15 lakhs) for purchase of Plant & Machinery. Maximum limit of eligible loan for calculation of subsidy under the scheme is Rs.100 lakhs. Presently, more than 1500 well established/improved technologies under 51 sub-sectors have been approved under the Scheme.

During the current financial year (April to October 2015), 1,195 units benefitted and total subsidy released to the tune of Rs. 75.57 crore.
(Source: PIB)

Please comment on this story:
Subject :
Message:

(Maximum 1500 characters) Characters left 1500
Your name:

MSME initiatives


Sujiv Jain | Wed Jan 20 01:49:33 2016


The initiative should be given wider publicity by the DIC's, Banks, DGFT offices as awareness is a key issue for the unit holders to benefit from the initistives anniunced by GoI


Customs Exchange Rates
Currency
Import
Export
US Dollar

66.20

64.50
UK Pound

87.50

84.65
Euro

78.25

75.65
Japanese Yen
58.85
56.85
As on 27 Apr, 2022
Daily Poll
COVID-19 has directly affected your business
| | |
| --- | --- |
| Commented Stories | |