---

Exports to continue double digit growth in Aug: Rao

---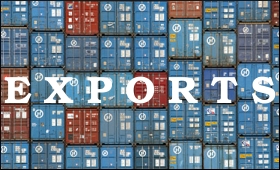 | | |
| --- | --- |
| Top Stories | |
SME Times News Bureau | 10 Sep, 2013


Commerce Secretary S R Rao Monday expressed his hope that the exports are expected to continue with double digit growth in August on account of improving demand in global markets.

"It is in double digits," Rao told media on after the launch of WTO's Regional Trade Policy Course (RTPC) being organized by the WTO and the Centre for WTO Studies, Indian Institute of Foreign Trade (IIFT), New Delhi.

In July, exports registered a growth rate of 11.64 percent, the most in nearly two years. They soared to USD 25.83 billion, reports media.

The exports figures for the month of August are expected in this week.

On the issue of restricting imports of non-essential goods, Rao said the exercise is on to identify those products.

He said the government has already put curbs on imports of gold, silver and platinum as it would not hurt exports.

"We are identifying those products which does not go for any value addition or little value addition. The exercise is on. Identification of such products is an arduous process. A sub-committee is also looking into it," he added.

Rao further launched the WTO's Regional Trade Policy Course. Speaking on the occasion, Rao said that due to multilateral arrangements like WTO, the world's trade has grown manifold.

"With volume, the complexities of trade negotiations have also increased. The challenge before the countries of the region is to carve out a bigger share in the world trade," said Rao.

IIFT is organizing this training programme for the third year for the Asia - Pacific region.

Regional Trade Policy Courses (RTPCs) are two-month courses for government officials from developing countries/separate customs territories, LDCs, economies in transition, and countries in the process of accession to the WTO.

The RTPC in 2013 for Asia - Pacific Region is being organized jointly by the WTO and the Centre for WTO Studies, IIFT. Twenty one participants from 17 countries of Asia - Pacific region will participate in RTPC 2013.

Twenty academics/ trade specialists from the region, together with WTO officials will deliver the course.

During the two-month programme, the participants will be given an in-depth exposure to WTO and international trade issues.

The RTPC will seek to enhance the participants understanding of their regional environment and how it relates to trade-policy making; develop a good understanding of the WTO, including the agreements; improve their analytical and negotiating skills; learn how to use effectively the relevant information and documentation on trade-related issues; and establish and/or strengthen a network of contacts between participants and with the trainers/experts.

The countries represented in the forthcoming RTPC for Asia - Pacific Region include Bangladesh, Bhutan, Cambodia, India, Indonesia, Laos, Malaysia, Mongolia, Myanmar, Nepal, Pakistan, Papua New Guinea, Philippines, Solomon Islands, Sri Lanka, Thailand, and Vietnam.

Please comment on this story:
Subject :
Message:

(Maximum 1500 characters) Characters left 1500
Your name:
Customs Exchange Rates
Currency
Import
Export
US Dollar

66.20

64.50
UK Pound

87.50

84.65
Euro

78.25

75.65
Japanese Yen
58.85
56.85
As on 13 Aug, 2022
Daily Poll
PM Modi's recent US visit to redefine India-US bilateral relations
| | |
| --- | --- |
| Commented Stories | |