---

India, Russia to focus on SMEs, B2B trade

---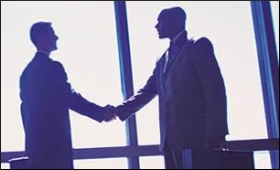 | | |
| --- | --- |
| Top Stories | |
SME Times News Bureau | 17 Oct, 2012


Major Indian and Russian trade bodies Tuesday launched an initiative to focus on small and medium size enterprises (SMEs) and B2B (business-to-business) interactions to step up trade between India and Russia.

"The trade target between India and Russia is USD 20 billion by 2015. Medium size companies in the market are not in a position to either discover new instruments of fund-raising or find new partners for business. Therefore, joint ventures should be created at all levels of business," Director General, Export Insurance Agency of Russia (EXIAR), Petr Fradkov said at the event that was sponsored by the state-owned Export Insurance Agency of Russia (EXIAR).

Yaroslav Tarasyuk, Head of Division, Department of Asia and Africa, Ministry of Economic Development of the Russian Federation, said that there was ample room for improvement of business. The Russian Business Mission's agenda was to bridge the gaps to facilitate two-way trade.

He said that there was lack of business-to-business interactions. Hence, the focus now was on B2B interactions and it has been able to garner good response from the Russian industry.

"Russian companies are keen on forming joint ventures with Indian firms in areas like mining, aviation, and equipment for nuclear and power units," said Tarasyuk.

Atul Krishna Shunglu, Assistant Secretary General, FICCI, said that there was scope of improvement in trade and investment between the two nations. Both countries could reap mutual advantage in many sectors.

"Also, SMEs found it difficult to prosper on their own. Hence it was essential to focus on medium size enterprises as they were important for the success of large enterprises," said Shunglu.

Other Russian companies present at the event, organised jointly with Federation of Indian Chambers of Commerce and Industry (FICCI), included United Aircraft Corporation (UAC), the makers of MiG and Sukhoi, Russian Helicopters, Kamaz Vectra Motors and Sibur Holding.

Some companies like UAC are already collaborating with India's civil aviation ministry and the Directorate General of Civil Aviation (DGCA).

Sibur Petrochemical India is also collaborating with Reliance Petrochemicals in a joint venture project currently to set up a butyl rubber plant in Jamnagar, Gujarat.

The Trade Commissioner of the Russian Federation in India, Mikhail Rapota, said: "We welcome companies which are interested in having cooperation with our aviation firms as Russia has a strong aviation industry."

At present, over 300 Indian private and government companies are operating in Russia, while several Russian firms like Sistema have their presence in India.

India and Russia expect the two-way trade to double to USD 20 billion by 2015, from this year's expected aggregate of USD 10 billion.

In 2011-12, the bilateral trade between the two countries stood at USD 6.40 billion.

R P Singh, President, Sun Group, said that here were synergies between the two countries but business did not grow the way it should.

"For trade and commerce to develop joint cooperation is needed along with stronger interactions between the business communities of the two countries. Joint ventures can really play a significant role in improving business," he emphasized.
Please comment on this story:
Subject :
Message:

(Maximum 1500 characters) Characters left 1500
Your name:

Increase exports


Mrs.Zulkharnine Sultana | Fri Nov 16 06:50:26 2012


Exports and Import shows nearest figures,how does balance payment react.we should increase the Exports.here the Regulator calculating in balanced way.We should seek advice from experienced exporters.Joint venture plays a significant role,if it is effective in both side. Synergies will not give growth to the business in joint venture between the two countries,it should increase the production at market level. SME should not use as an ancillary to large Industries, SME found it difficult to prosper on their own.There was scope in the business in mutual way it should be effective both sides. B2B it is good it depends on each other products worth at international level ,initiating only on SME is not sufficient, we should go along with MSME. In MSME investment will be more to do business at International level.


Customs Exchange Rates
Currency
Import
Export
US Dollar

66.20

64.50
UK Pound

87.50

84.65
Euro

78.25

75.65
Japanese Yen
58.85
56.85
As on 13 Aug, 2022
Daily Poll
COVID-19 has directly affected your business
| | |
| --- | --- |
| Commented Stories | |