---

'Best time for Indian small & medium ITES Cos'

---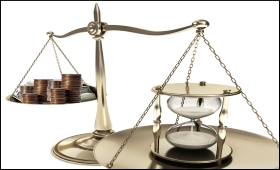 | | |
| --- | --- |
| Top Stories | |
Saurabh Gupta | 01 Feb, 2010


This is the best time for small and medium IT & Information Technology Enabled Services (ITES) companies to start, as the cost of becoming an entrepreneur is shrinking two times than what it was five years back, said Sachin Vinod Rathi, Architect Adviser, Microsoft India.

He was speaking at a conference on "Future of India's IT & ITES Sector; Evolving Business Models for Sustained Growth" organized by the Confederation of Indian Industry (CII) in partnership with Punjab Infotech in New Delhi recently.

Rathi told SME Times on the sidelines of the conference, "Currently we are going through a phase, which is termed as cheap revolution. Because of cloud computing the infrastructure is cheap now. The hardware and software is cheap. Similarly the cost of marketing is getting cheaper and cheaper today. Due to this e-marketing revolution, which is almost zero cost marketing, the cost of traditional marketing media is also becoming less costly in comparison to it was five years back."

"So as an entrepreneur, if someone wants to starts something new and quickly, this is the time and I would say this is the time for Indian industries. Presently we are renting IT not innovating, so start building new software, innovate IT for Indian economy first rather thinking about rest of the world," he added.

Today, Indian IT/ ITES sector contributes 5 percent in the nation's GDP, but linked to 40 percent to US economy.

While explaining the combination of software plus services, Rathi said, "Take the example of your home refrigerator with a software connected to your grocery shop and as your fridge is out of bread or eggs the shopkeeper will send that immediately. This will be the future of IT and the whole industry, right from small to large business, will get benefit of that revolution."

"I must say...the three screens, first Television, second Desktop/ Laptop and third one is mobile, will change the whole paradigm of the services in the near future. And so the IT creation has to be around these angles," he added.

One of the critical fuel for growth of SMEs is adequate financing. Access to adequate funds is often the key that help enterprises invest in the optimal growth packets at the right time and thereby reap maximum benefits in the future.

While speaking about the right finance at the right time, Manager of Financial Advisory Services, PricewaterhouseCoopers Pvt. Ltd., Rohit Govil told SME Times, "SMEs are required to go through a litmus test on where they stand. If they (SMEs) are at the beginning stage they can look for angel investors. Later they can go for venture capital and then for market capital. And also the government has already taken steps to strengthen SMEs financially. Like there is SIDBI, which is totally focused on the small business."

He also said that there was a severe lack of credit at the bottom of the pyramid.

"You can talk about seed funding, can talk about venture funding, but that is not really there, especially for SMEs and the service sector because they really do not have hard assets, which can be used as collateral and banks typically lend against collateral. So the government needs to come in there by way of credit insurance to SMEs by which they can raise loans with lesser collateral. Moreover micro finance institutions are also coming which are helping small scale industries (SSI) by increasing finance availability at the right time and the right place," he added.

Further, coupled with the financing, enterprises need to streamline their internal processes to ensure that their most valuable resources (employees) engine is primed and running at peak efficiency.

While asked how a small entrepreneur can handle resources engine during the initial tough phase of growth, Associate Vice President - HR of Infosys Technologies Ltd, Samit Dab said, "SMEs should not forget their long-term vision and long-term vision requires real engines (employees) of growth, which need to be taken care of and they need to be nurtured whatever be the time."

Indian IT/ ITES companies need to recognize the shift from limited offerings to emerge as end-to-end solution providers. Companies can enter untapped areas of the IT/ ITES spectrum to enhance their basket of capabilities and hence emerge as end-to-end solution providers.

"And what are real engines of growth in IT / ITES companies, whether big or small, is people and the quality of people. So we need to focus definitely on them, build their competency, get them to do interesting stuff, which will be useful for the clients, and also understand what the clients need," he added.
Please comment on this story:
Subject :
Message:

(Maximum 1500 characters) Characters left 1500
Your name:
Customs Exchange Rates
Currency
Import
Export
US Dollar

66.20

64.50
UK Pound

87.50

84.65
Euro

78.25

75.65
Japanese Yen
58.85
56.85
As on 13 Aug, 2022
Daily Poll
PM Modi's recent US visit to redefine India-US bilateral relations
| | |
| --- | --- |
| Commented Stories | |