---

Indian firms biggest investors in Nepal, create 58,161 jobs

---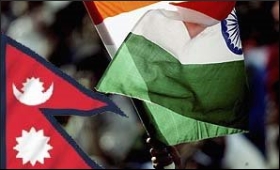 | | |
| --- | --- |
| Top Stories | |
SME Times News Bureau | 13 Jan, 2014


About 525 Indian companies engaged in a range of activities from manufacture to tourism have created 58,161 jobs in the Himalayan nation, and India is the biggest source of foreign investment, statistics from the government revealed.

Statistics provided by Nepal's Department of Industry (DoI) showed that the total project cost of these 525 Indian ventures stood at Rs.66,612.82 million, with total fixed cost of around Rs.54,603.67 million. The component of foreign direct investment was almost Rs.34,809.5 million up to the middle of the year 2013, the report said.

The Indian embassy also said that Indian firms were the biggest investors in Nepal, accounting for 47.5 percent of total FDI proposals approved. Direct investment of Indian Rs.42.53 billion (approx US $448 million) has flowed into Nepal.

The statistics also showed that since Indian companies started investing in Nepal decades ago, by mid-2013, 303 manufacturing firms, 125 service-related industries, 54 tourism-related ventures, seven agro-based industries, 17 construction firms, 13 energy based and six minerals-related industries, firms and companies have operated in Nepal.

The second largest investor in Nepal is China, whose 478 firms and industries have created 26,651 jobs in Nepal.

The trend of foreign investment in Nepal could change, as at least 575 Chinese companies have acquired approval for FDI, compared to 566 from India until mid-2013.

Though the Chinese commitments are higher than India's, in terms of FDI India is still the largest contributor. Until mid-2013, FDI from India stood at Rs.37.6 billion, compared to Rs.10.6 billion FDI from China.

The Chinese are mostly focused in tourism, hotel, telecom and some agro-based industries, with lesser diversification than Indian firms.

In just the one year, 2012-13, at least 24 new Indian companies ventured into Nepal. The total project cost of these is estimated at Rs.3,887.82 million, with Rs.3,485.03 million fixed cost. These brought Rs.2,298 million in foreign direct investment, and created 1,754 jobs.

Within the span of that time, one energy-related company, seven manufacturing companies, 13 service sector firms, and three new tourism-related companies were registered.

India, which has historically been the biggest FDI contributor to Nepal, had made a commitment of Rs.780 million in the first six months of 2013. In 2013, Indian investment marginally increased to Rs.2.50 billion from Rs.2.29 billion in the previous year.

Since a new political environment has been created with the election of the Constituent Assembly and with heightened hope of political stability, more Indian investment can be expected, an official in Nepal's department of industry said.

At a recent programme in Kathmandu, Indian Ambassador to Nepal Ranjit Rae pointed out that given geographical proximity, more Indian investment should flow into Nepal, given that Indian businessmen have been acquiring companies and firms in Europe and the Americas.

Among the prominent Indian firms operating in Nepal are ITC, Dabur, Hindustan Unilever, VSNL, TCIL, MTNL, State Bank of India, Punjab National Bank, Life Insurance Corporation of India, Asian Paints, Tata projects and GMR India.

The Indian mission here has said that in recent years, the hydropower sector has emerged as an attractive sector for Indian investment.

Nepal has issued 28 survey licences for hydropower projects in Nepal, having generation capacity of 8,249 MW to Indian companies/joint venture, according to the embassy.

To boost Indian investment in Nepal, the two countries had signed a Bilateral Investment Protection and Promotion Agreement (BIPPA) in Oct 2011.
Please comment on this story:
Subject :
Message:

(Maximum 1500 characters) Characters left 1500
Your name:

so what?


Whitemancame Tookeverything | Mon Jan 13 09:30:40 2014


When the British were in India, they were also the biggest job creators for the Indians. Don't try to patronize Nepalese. Businessmen go, where they can earn profit. So, no need to write a boastful article. Rather it would be much helpful, if you wrote an article about the corruption and nepotism Indian embassy is promoting in Nepal.


Customs Exchange Rates
Currency
Import
Export
US Dollar

66.20

64.50
UK Pound

87.50

84.65
Euro

78.25

75.65
Japanese Yen
58.85
56.85
As on 13 Aug, 2022
Daily Poll
PM Modi's recent US visit to redefine India-US bilateral relations
| | |
| --- | --- |
| Commented Stories | |