---

Metering, billing cause discoms' losses: Power Minister

---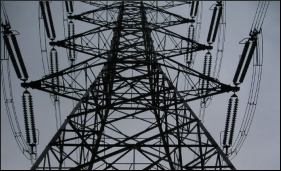 | | |
| --- | --- |
| Top Stories | |
SME Times News Bureau | 07 Dec, 2017


Calling for an end to "corrupt practice" of electricity distribution companies (discoms) in states not billing the entire power supplied, Union Power Minister R.K. Singh on Thursday said failure to act will seriously jeopardise government's plan to provide uninterrupted power to all.

In many states, around 45-55 per cent of the power supplied by discoms was not billed, and the Centre would soon be putting forth systems like prepaid and smart metering mandatory to counter losses on this account, Singh said after inaugurating a conference of state Power Ministers here.

"Meter reading and billing are at the heart of our inefficiencies... that have made the discoms accumulate such huge losses over the year," he said.

"In 17-18 states, they are not able to bill up to 45-55 per cent of the supplied power ... how can the state discoms be viable in this situation," the Minister asked.

"Our responsibility is to give power 24X7, but we are not able to do so because we are not able to collect money for the power supplied," he added, drawing attention, thereby, to the widespread menace of power theft.

He said changes would be proposed to the Electricity Act, 2003, to remove human interface in these operations, introduce prepaid systems for power use to help poor consumers, and smart metering, as well as cap on permissible limit for factoring in discom losses in the tariff policy at 15 per cent.

"There will be no system of manual meter reading. We will do away with human interface and the consumer will pay via mobile for as much power that he can afford. For large consumers, there will be smart meters and auditing at the feeder-level," Singh said.

"Besides, it will be mandated that discoms cannot pass on the billing losses to consumers. We are discussing with regulators that after 2019, the percentage of loss permissible to be absorbed in the tariff cannot exceed 15 per cent," he added.

In a move to restructure the accumulated debts of discoms, the Centre designed the Uday scheme wherein state governments have taken over the debts. Till date, 27 states have joined the discom debt restructure scheme.

Singh said in case any discom continued to make losses even after these changes, the state could consider awarding distribution of its area to a private franchisee as in case of Delhi, where distribution losses have reduced significantly.

"I have told the states that if you adopt prepaid and smart metering your losses will come down to 20 per cent," Singh said.

Noting that around Rs 85,000 crore had been spent on the renewal of distribution infrastructure in the country, the Minister said he had told the discoms that, despite Uday, their viability would return to very poor unless they remedied their billing losses.

The power sector accounts for a major chunk of the non-performing assets, or bad loans, in the Indian banking system that have crossed a staggering Rs 8 lakh crore.
Please comment on this story:
Subject :
Message:

(Maximum 1500 characters) Characters left 1500
Your name:
Customs Exchange Rates
Currency
Import
Export
US Dollar

66.20

64.50
UK Pound

87.50

84.65
Euro

78.25

75.65
Japanese Yen
58.85
56.85
As on 23 Oct, 2018
Daily Poll
Is counterfeiting a major threat to SMEs?
| | |
| --- | --- |
| Commented Stories | |