---

Bhavini, fast-breeder reactor operator, to raise Rs.1,200 cr

---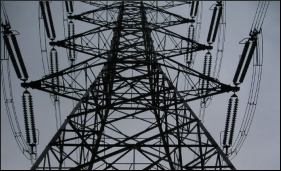 | | |
| --- | --- |
| Top Stories | |
Venkatachari Jagannathan | 11 Jun, 2012


India's fast breeder reactor operator, Bharatiya Nabhikiya Vidyut Nigam (Bhavini), is planning to raise around Rs.1,200 crore, tapping the domestic debt market, for its upcoming 500 MW prototype fast breeder reactor (PFBR) at Kalpakkam in Tamil Nadu.

With the reactor slated to start operations in 2013, Bhavini has started to ring-fence the project against protests by anti-nuclear activists as it happened in the case of the Kudankulam Nuclear Power Project (KNPP). It is gearing up for a public hearing exercise for setting up of two more fast reactors at Kalpakkam, around 70 km from here, and readying jingles and films about the benefits and safety of atomic power.

"As per the original plans, 76 percent of the PFBR project cost (Rs.5,677 crore) would be met by the central government, 20 percent through loans and the balance four percent by NPCIL (Nuclear Power Corporation of India Ltd)," Prabhat Kumar, chairman and managing director, told IANS in an interview.

Till date around Rs.3,800 crore has been spent on the power project.

According to Kumar, if the government permits, the company may raise money through issue of bonds or may opt for loans from domestic financial institutions.

"This year we will draw Rs.437 crore from the government and Rs.137 crore from NPCIL. The raising of debt through bonds/loan may happen early next year," Kumar said, while expressing confidence of completing the project at a cost much lower than the estimate.

A breeder reactor is one that breeds more material for a nuclear fission reaction than it consumes. The PFBR will be fuelled by a blend of plutonium and uranium oxide, called MOX fuel. While the reactor will break up (fission) plutonium for power production, it will also breed more plutonium than it consumes. The original plutonium comes from natural uranium.

The surplus plutonium from each fast reactor can be used to set up more such reactors and grow the nuclear capacity in tune with India's energy needs.

According to Kumar, the project is 87 percent complete and all the mechanical works on the reactor side would be completed by the end of this year.

"The transmission lines have been charged with the power from nearby Madras Atomic Power Station (MAPS)," he said.

Till last month, Kumar was director (construction) and project director-PFBR. He was re-designated as CMD on the retirement of S.K.Jain.

Ever since Bhavini was incorporated in 2003, the CMD of NPCIL doubled up as the CMD of the former. But this time, there has been a change in the practice.

Part of the 18th batch of BARC Training School, Kumar has been involved in various spheres of activity in the nuclear power sector ranging from design, procurement, reactor maintenance, quality assurance, remote tooling and others at NPCIL before coming to Bhavini.

According to Kumar, the power from PFBR is expected to be sold at Rs.4.44 per unit and at 62 percent plant load factor (PLF) the project would break even.

On the status of the two more 500 MW units at Kalpakkam, Kumar said: "We have completed geo-technical investigations. The terms of reference for environmental impact assessment (EIA) have been sent to the environment ministry. In three/four months we will be ready for public hearing."

"We have asked money for two fast reactors during the 12th Five-Year Plan period. By 2015-16 we plan to start construction of the two plants. The sites for locating four more reactors are yet to be finalised. Coast allocation is preferred for fast reactors," he said.

Looking forward, Kumar said after setting up seven 500 MW fast reactors, Bhavini would go for 1,000 MW reactors which the Indira Gandhi Centre for Atomic Research (IGCAR) would have developed.
Please comment on this story:
Subject :
Message:

(Maximum 1500 characters) Characters left 1500
Your name:
Customs Exchange Rates
Currency
Import
Export
US Dollar

66.20

64.50
UK Pound

87.50

84.65
Euro

78.25

75.65
Japanese Yen
58.85
56.85
As on 13 Aug, 2022
Daily Poll
PM Modi's recent US visit to redefine India-US bilateral relations
| | |
| --- | --- |
| Commented Stories | |