---

Australia begins examining banks' misconduct

---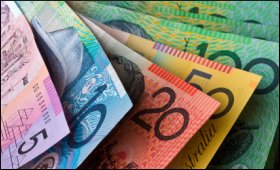 | | |
| --- | --- |
| Top Stories | |
IANS | 12 Feb, 2018


The Australian government on Monday began examining the country's banks, insurers, financial services providers and pension funds, among other entities, through a royal commission established specifically for the investigation.

The year-long Royal Commission into Misconduct in the Banking, Superannuation and Financial Services Industry will focus on the inappropriate conduct of financial institutions vis-a-vis their clients and small businesses, reports Efe news.

The initial public hearing, which began on Monday, will be streamed live through the Royal Commission's webcast.

In a statement published on its website, the Commission said that "it cannot resolve individual disputes" and that it "cannot fix or award compensation or make orders requiring a party to a dispute to take or not to take any action".

The Commission was created in November 2017 after months of pressure from the opposition Labor Party and Green Party to investigate the financial sector.

The opposition was also joined by some voices from the ruling coalition of Prime Minister Malcolm Turnbull, who opposed the measure.

Criticisms against the banks for their misconduct point to the alleged manipulation of interest rates and the exploitation of clients through loans or investment advisor's services.

In addition, the Commonwealth Bank of Australia is facing legal proceedings for having allegedly violated anti-money laundering and counter-terrorism financing laws in 53,500 transactions between November 2012 and September 2015, as it did not report transactions exceeding AU$10,000 within 10 days.

After the announcement of the establishment of the commission, the senior managers of the four major Australian banks, the Commonwealth Bank, ANZ, NAB and Westpac, expressed in a letter that although their institutions have long opposed the investigation, the measure responds to the national interest.





Please comment on this story:
Subject :
Message:

(Maximum 1500 characters) Characters left 1500
Your name:

Indian banking system should notice it


Bhagawath Prasad | Tue Feb 13 04:39:56 2018


Sir, Any excesses will lead to disputes and brings out public anger , that;s when government comes with alternate plans but by then the damages have already taken place. in India too , there has been a bit of exploitation existing in private banking , bankers are collecting penalties, compound interests and adjusting the payments made for regularisation against couple of chq bounces or delayed instalments , during the loan closure time , they would again charge penalties for issuing NDC , primarily they play around with SMEs and general public ,once you negotiate and make final payment , they would report to CIBIL as settled that brings down rating of enterprise and further damages the growth of enterprise , they are not aware the kind of damage they are creating for society , failed enterprises will lead to unemployment and uncertainty in society, Government must inform bankers that if loan and full interest paid , they must not report any remarks on SMEs, even if they report , CIBIL rating agencies must not consider the same for down-rating for better growth of SME sector


Customs Exchange Rates
Currency
Import
Export
US Dollar

66.20

64.50
UK Pound

87.50

84.65
Euro

78.25

75.65
Japanese Yen
58.85
56.85
As on 19 Feb, 2019
Daily Poll
Is counterfeiting a major threat to SMEs?
| | |
| --- | --- |
| Commented Stories | |