---

Fixing medical priorities in lockdown 3.0

---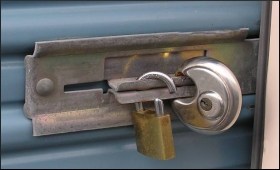 | | |
| --- | --- |
| Top Stories | |
DODUL MONDAL | 04 May, 2020


So, we have entered the third phase of nationwide lockdown to contain the COVID-19 pandemic. The initial turbulence has now settled down to a great extent in terms of peoples' acceptance and willingness to follow this lockdown. Apart from a few stray incidences of rule violations, India has been doing much better than many other countries in the world, better than many first world countries.

The rate of increase in active cases is also not very high and we have been hopeful to see a flattening of the curve in the near future. There is a steady increase in the total number of positive cases and death albeit at a slow pace. The time for doubling of cases is 11 days, and it is expected to increase further. Some places are having active spread of the infection and containment zones have been created based on the number of positive cases in that area.

The lockdown has been extended for another two weeks, and it is likely that it may last till May end. The new guidelines have relaxed the activities allowed in three zones -- red, orange and green. Let us discuss from a different perspective and share my views. What should be the "priority" in this lockdown 3.0!

1. Resuming Non-COVID healthcare for acute illness: Although every health facility is trying their level best to provide adequate emergency care, it may not be equal to pre-lockdown state. I am concerned about thousands of patients with stroke, heart attack, acute surgical conditions, acute metabolic illness and many other emergency health problems! It is a growing perception among the medical fraternity that non-Covid healthcare is not getting adequate priority at this moment.

2. Resuming Non-COVID healthcare for chronic disease: As a cancer specialist, I can see the difference of care being received by cancer patients across the country compared to pre-lockdown time. Cancer patients require different types of treatments including surgery, radiation, chemotherapy, immunotherapy etc. Also, the treatment should start and finish in a timely manner to provide adequate benefit of treatment. I fear to see many premature deaths in cancer patients in the coming days whose cancer will progress to advanced stage or end stage in the absence of a timely treatment.

The same is true for other life threatening chronic illnesses like renal failure where patients survive depending on regular dialysis! People with hypertension or diabetes also need proper care to avoid untimely death due to sudden heart attack or stroke or renal failure or metabolic complications in the absence of regular supervised treatment.

Worldwide, 5.5 million kids under five years of age die because of malnutrition. This number can increase to a great extent after this pandemic is over. They also need priority to have access to food not only after lifting the lockdown, but also during this phase.

These patients also have the right to survive and this is just the tip of the iceberg!

3. Resuming treatment and prevention of communicable disease: In 2018, more than 1,40,000 people died of measles; in 2017, 13 lakh people died from tuberculosis (data source WHO website). Measles is a preventable disease with vaccination. Among tuberculosis patients, many are MDR or XDR who require intense monitored treatment. Many other deadly infectious diseases are preventable by vaccination only. Routine immunization, including that of pulse polio, is heavily hit due to lockdown. It is now important to safeguard millions of newborn kids and other people by resuming vaccination, providing treatments (like DOTS in tuberculosis patients or anti-retroviral treatment in HIV/AIDS patients) at the right time in the right manner. Otherwise, there is always a fear of seeing thousands of deaths from such conditions (many will eventually go unnoticed as not all of these are so rigorously screened or monitored for as in COVID-19).

4. Resuming blood donation services: There is a crisis of blood and blood components. Enough number of blood donations is not possible during this lockdown due to fear of spread of infection. It will be important to resume such activities with priority. The demand for the same will be high after lifting the lockdown.

5. Resuming industry connected with emergency care: Not only for money, industry and business need to run to serve people in many ways including manufacturing essential items, food, necessary machines for different sectors involved in emergency care and routine livelihood etc. There is already a staggered plan by the government. With time many more sectors will need to function. It is important to lay down the structure of such functions to avoid infection among these groups.

6. Restricted lifting of lockdown: Wuhan in China followed a restricted lifting of lockdown model to prevent further rise of cases. Public transports including rail, airlines should frame and implement physical distancing norms even after this lockdown is over. Meeting at public places, gatherings should be banned for even a longer time till the virus is under control. Necessary public awareness and preparedness campaigns should start beforehand to sensitize people.

7. Encouraging work from home: This lockdown has proven that at least in few cases, work from home is a reasonably valid option. That will not only reduce the risk of infection but also reduce the load of cars and transport on road and subsequent pollution. Studies show that pollution worsens coronavirus outbreak. Let the world breath.

The world will not look the same after this lockdown is over. It will look good in a few aspects; it will look terrible in others. Priorities should be based on the need of a particular geographic area, their people, their lifestyle etc. However, few things remain basic as always. They have access to food, a roof over their head, clothes for modesty and medical services to save life. And we have to keep our compassion intact. Rest can wait.
Please comment on this story:
Subject :
Message:

(Maximum 1500 characters) Characters left 1500
Your name:
Customs Exchange Rates
Currency
Import
Export
US Dollar

66.20

64.50
UK Pound

87.50

84.65
Euro

78.25

75.65
Japanese Yen
58.85
56.85
As on 13 Aug, 2022
Daily Poll
COVID-19 has directly affected your business
| | |
| --- | --- |
| Commented Stories | |