---

Marketing -- In the times of the rogue virus

---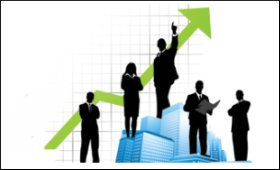 | | |
| --- | --- |
| Top Stories | |
Himanshu Manglik | 01 Jun, 2020


Consumers and businesses are in flux, especially during the past many months, as they stagger around trying to react to the rogue virus Covid-19. Many companies who have tentative mindsets and lean budgets seem to have slashed marketing communication budgets to a whimper, as they slide back to a cautious 'show me the demand' syndrome. Brand relationships cannot be turned on and off. When brands go silent in times of crisis they shouldn't be surprised if consumers forget them as well. Unless they find ways to engage and stay relevant, the current scenario can be a horror movie. They will just have to watch demand sliding over the precipice.

Seasoned marketers, however, understand the importance of brand building and realise that their role is much more than generating short-term demand. Marketing leadership will require innovation that is substantive, collaborative explorations and sharp insights. Those brands that are already strong will have significantly more leeway to explore and innovate as they pivot on the brand equity. The crux is about keeping your finger on the pulse of the consumer, understanding the stimulus and their changing life and staying tuned to the beat of their pulse, staying engaged in conversation. Some brands have made excellent moves to contain the Covid impact on the brand. CADBURY Dairy Milk, SAVLON and Nestle MUNCH are noticeable. They have innovated while remaining close to their brand values within this uncertain environment.

CADBURY Dairy Milk understood the sentiments of the current situation. It built on the insight that generosity in tough times creates a strong emotional bond and launched the limited edition 'Cadbury Thank You Bars'. In a bold innovation to their packaging, they replaced the Dairy Milk logo with 'Thank You' to creatively add a sentimental dimension to the brand and have committed part proceeds towards health insurance policies of daily wage earners. The 'CADBURY Thank You' bars bridge the gap with the unsung heroes and builds an immediate link between Cadbury and generosity. That reinforces the brand's equity.

Nestle MUNCH came up with a campaign #CrunchKaAttitude. It seems to build on the insight that the strength of the youth, as they go through the Covid lockdown stress, is in their attitude. The campaign mirrors it in the brand with 'On rakho confidence ka crunch'. Engagingly put together, the storyline is peppy and makes you smile. It helps us relate to the mischief and confidence we see in youngsters and should resonate with the youth and even their families.

Prof. S. Jadish, Consultant and formerly of IIM Bangalore, feels, "The present lockdown is an opportunity for the brand to innovate and to make its own role more empathetic and relevant to the situation. The campaign for Munch is enjoyable and engaging. It has all the ingredients that can be leveraged for the lockdown situation and could possibly resonate with the youth because it seems to speak their language. However, some creatives grab you faster than others. The recent work that I have seen from Amul, Lizol, Cadbury and Dettol are on the dot."

SAVLON, on the other hand, which has a well established positioning of health and hygiene, has grabbed the opportunity to reinforce the positioning. It has just launched single use sachets costing Rs. 0.50 of Savlon hand sanitizer gel as well as extended the brand into Savlon surface disinfectant spray. Both these build on an obvious consumer need today and resonate with the brand positioning. The sachet has the potential to make deep inroads for home use as well as on-the-move usage. These are meaningful initiatives that make it easier to generate trials and acceptance and eventually strengthen Savlon's positioning that was effectively created by the 'Healthy Hand Chalk Sticks' campaign.

The ongoing socio-economic disruption and volatility is making the marketers job quite complicated today. The destruction of demand is disturbing and, as consumers mutate to adapt to insecurities, it is difficult to predict how the consumer behaviour will reconstruct itself. The challenge for brands is to stay visible but in a meaningful manner. They will have to keep innovating and renovating, preparing for the new emerging demands, and constantly embedding the messages that trigger the brand preference. The go-to-market strategies may need to be altered as consumers start to recalibrate and reset.

There has been a flurry of marketing efforts in recent weeks where some brands have tried to innovate partnerships and launch products under their existing strong brands even though it would earlier not have found a place in their product portfolio. Asian Paints innovatively launched 'VIRO PROTEK 200', a hand sanitizers and disinfectant brand under the Asian Paints umbrella. BERGER Paints has gone even further and rolled out hand sanitizers leveraging its paints logo 'BERGER - Trusted Worldwide'. SAFARI, the luggage company has, on the other hand, stretched its brand portfolio to include reusable outdoor masks 'AIR PRO'. DOMINOS leveraged their fleet to support an ITC experiment with home delivery during the lockdown, while MARICO piggy backed SWIGGY and ZOMATO for home delivery of edible oil and oats. These are innovative moves to capture short-term business opportunities but it is difficult to say how they will play out in the long run and whether they will strengthen the core brand or dilute it.

New initiatives and products will get launched as businesses attempt to cash in on the emerging opportunities. This is the time to strengthen brand equity or perhaps even create new brands for innovative products that add value to the consumers in the changed environment. Marketing will have to assess if it is better to create a new and potentially valuable brand, or force fit to leverage existing valuable brands and in the process destroy some trust. The challenge is that we do not know how dramatically consumer behaviour will swivel.

Brand Trust is a function of credibility, consistency and ability to support the core values of the brand and its positioning. More than ever before, the focus has to be on building trust, though marketers will have to be careful that some innovations may drive business, but they may not always build trust. Even brands like CADBURY, SAVLON and MUNCH will need to stay tuned. The coming months and years will be a test for these marketers. Not the pushy salesmen, though they will have their role cut out as well. The challenge will be for the core marketing man who keeps searching for consumer insights for sustainable marketing and brand building.

Please comment on this story:
Subject :
Message:

(Maximum 1500 characters) Characters left 1500
Your name:
Customs Exchange Rates
Currency
Import
Export
US Dollar

66.20

64.50
UK Pound

87.50

84.65
Euro

78.25

75.65
Japanese Yen
58.85
56.85
As on 13 Aug, 2022
Daily Poll
COVID-19 has directly affected your business
| | |
| --- | --- |
| Commented Stories | |