---

Making Payments Digitally

---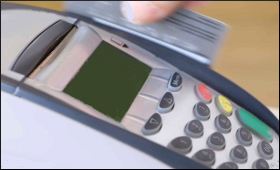 | | |
| --- | --- |
| Top Stories | |
Sarita Brara | 24 Jan, 2017


"It is may not be a big amount but definitely useful" says Mukesh Kumar Verma, a teacher of government Primary school at Gonda in UP who received an SMS informing him that he had won Rs 1000 in the Lucky Grahak Yojana. Mukesh who is all for going digital says "It is simply better than handling cash," besides other benefits.

Another lucky draw winner ,Satish Kumar a student preparing for tenth class board exams is optimistic that the digital mode of payments will ultimately help in 'putting an end to black money as the prime minister has been emphasising'. Belonging to village Sarwatkhani in Bhadohi district of Sant Ravidas Nagar in Uttar Pradesh, Satish who wants to become a doctor hailed the scheme and said that digital payment is so much easier. Son of an agriculturist Satish Kumar says, "while going to buy seeds and other agriculture inputs, carrying cash was always fraught with risks but now with the government offering several modes of digital payments, the fear of being looted or robbed is gone."

Mukesh and Satish Kumar are among a number of winners from rural India under the Lucky Grahak Yojana and Digi-Dhan Vyapar Yojana awards launched on the 25th of December last year was to encourage digital payments.

Promoting digital payment options, is an integral part of Government's overall strategy to weed out black money and corruption from public life. And As the Union Minister of Electronics & Information Technology and Law & Justice, Ravi Shankar Prasad said, "Digital India means honest governance, digital payment means an honest mode of transaction, and digital economy means a strengthened economy."

Under the two incentive schemes all transactions by consumers and merchants starting from the 9th of November last year till April 14, this year are eligible for the cash rewards in the lucky draw.

In an effort to make digital payments and less cash society a mass movement in India, the Digi Dhan Melas are taking place in 100 different cities across the country over 100 days. In the first digi dhan mela 15000 winners were selected under 4 broad categories (USSD, UPI, AEPS, RuPay) from the eight crore digital transactions that took place between 9th November to 21st December last year. 15000 people will win awards every day for 100 days and the two incentive schemes will culminate with a mega draw on 14th April this year. All such transactions irrespective of the fact whether it has won daily / weekly prize, will be eligible for Mega Draw to be conducted on April 14, 2017.These will include three Mega prizes for consumers worth Rs. 1 crore, Rs 50 lakh and Rs 25 lakh. For merchants too there would be three mega prizes worth Rs. 50 lakh, Rs. 25 lakh and Rs. 12 lakh. . While 300 crore rupees would be spent on the prize for the two schemes Rs. 40 crore has been allocated for awareness and publicity. In all over 18.75 lakh persons will be able to win monetary rewards under these incentive schemes.

To spread awareness and educate consumers and merchants about the digital payment options available to them stake holders of the digital payment system, like banks, wallets, telecom service providers, other financial service providers, UIDAI will also be present at the Digidhan melas. According to CEO Niti Aayog Amitabh Kant the volume of digital transactions in India went up by 300 to 350 per cent in one and half month time since the 9th of November which showed the enthusiasm among the people for digital payment options.

To push digital payments specially in the rural areas, the government is working on a mission mode to provide training to over one crore rural citizens, through 2 lakh Common Service centres . In fact a number of steps have been taken for cashless transactions among in like improving the supply of cards and POS machines in rural areas.

Farmers mostly buy agriculture inputs like seeds, fertilisers etc with cash or on credit because the technology has not yet fully reached rural areas. In order to enable farmers for cashless transactions NABARD has asked credit societies and cooperative banks to open saving accounts directly or under Jan Dhan. Farmers can buy seeds, fertilisers and other farming equipment through RuPAY cards. 200,000 point-of-sale (PoS) machines are planned to be deployed in 100,000 villages, for NABARD has allotted funds of Rs 120 crore. These PoS machines will be installed by commercial banks. NABARD will give Rs 6,000 per equipment incentive to the commercial banks for purchase of PoS machines.

India has huge potential to transform the economy in to a digital one and the Union Minister of Finance and Corporate Affairs, Arun Jaitley is confident that the Digital India movement will strengthen the country's economic backbone.

Hopefully as Amitabh Kant, CEO Niti Aayog has said," it is just a matter of time before India is heralded into an era of development, that is, digital revolution." (Source: PIB)

*Author is a New Delhi based independent Journalist and writes regularly in Newspapers on social sector issues. The views expressed in the article are author's own.
Please comment on this story:
Subject :
Message:

(Maximum 1500 characters) Characters left 1500
Your name:
Customs Exchange Rates
Currency
Import
Export
US Dollar

66.20

64.50
UK Pound

87.50

84.65
Euro

78.25

75.65
Japanese Yen
58.85
56.85
As on 27 Apr, 2022
Daily Poll
COVID-19 has directly affected your business
| | |
| --- | --- |
| Commented Stories | |