---

Women entrepreneurs: Balancing personal, professional worlds with pride

---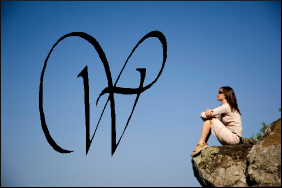 | | |
| --- | --- |
| Top Stories | |
Nivedita | 07 Mar, 2015


From managing their family and children, fulfilling their 'duties' as a daughter, wife, daughter-in-law and more, to also setting up and running their own business - women across India are fighting stereotypes and challenging themselves to create their own individuality in a patriarchal society.

Whether it's via a fashion brand, a beauty and wellness range, yoga classes or bakery solutions, some women entrepreneurs are making the most of their skills and talent to make themselves self-reliant.

Gujarat-based Ranu Patel has an emotional story to share. She was born as a second daughter to her parents and since her birth, the family had to bear unpleasantness from extended family members.

Luckily, she had liberal parents who let her pursue an MBA specialising in HR and Finance. She enrolled her company, efonebits, with e-shopping platform Amazon to become a seller of mobile accessories.

She kept her investments small and focussed on selling two types of mobile covers, sourced from the wholesale market.

"In the beginning, the profit margins were small because I wanted to establish myself as a reliable seller," said the 24-year-old, who sells gel back covers and leather flip covers for mobile phones.

Patel now works as a business development executive with a pharma company and while her job is a reliable source of income, it is not a lot of money. "But the income I get from selling on Amazon is quite substantial," said Patel, who plans to expand her product portfolio and knows that the "best thing about my business is that even after marriage, I will continue to sell my products online."

Post-marriage, balancing the personal and professional life is a tough act.

Sneha Mehta, who runs an almost year-old fashion luxury brand Kukoon, however, says women are born as experts in the art of balancing, but supportive in-laws can be a bigger boon.

"I try my best to give good quality time to both my work and family and I'm lucky to get a supportive family and my staff who have been my strong pillars to keep me going," Mehta told IANS.

Kukoon's successful journey can be verified with the fact that top Bollywood celebrities like Priyanka Chopra, Jacqueline Fernandes, Deepika Padukone, Kanika Kapoor and Taapsee Panu have sported the brand's creations.

There's another example in aroma therapist Rupal Shabnam Tyagi, who has launched Wikka, an exclusive line of beauty and wellness potions. She says family support is key for women entrepreneurs.

"When you meet with a like-minded person who understands you and is willing to be by your side in your life's journey, you are ready to take the plunge," said Tyagi, whose products are based on the age-old practice of aromatherapy.

Tyagi agrees that for the modern age woman, "travelling in two boats -- one of motherhood and other an entrepreneur -- is always a tough ride". So, she suggests that it's important to "prepare a way ahead in order to avoid the stress of workload both at home and at work".

Talking of stress, there's certified yoga trainer Manisha Kharbanda, who launched BrahmYog, a brand in lifestyle space in 2014. Her motivation for setting it up?

"Being born and brought up in the princely estate of Patiala, the lifestyle issues were aplenty. Each time I hit the streets, I could see people indulging in unhealthy habits vis-a-vis food, alcohol and drug abuse. It always inspired me to divert them to a healthier way of life," Kharbanda told IANS.

Whether it's for money, for passing time, to optimise their skills or for the betterment of society, the reasons for women to get drawn into the entrepreneurship web are many, and the online medium is helping them in a huge way to spread their wings -- far and wide.
Please comment on this story:
Subject :
Message:

(Maximum 1500 characters) Characters left 1500
Your name:

enquiry


chhaya sanjay shinde | Sun Mar 8 08:50:27 2015


sir let me women entrepreneurs know service sector, in our SMEs, I am planning to repacking consumer product and sale with my brand please guide me


Customs Exchange Rates
Currency
Import
Export
US Dollar

66.20

64.50
UK Pound

87.50

84.65
Euro

78.25

75.65
Japanese Yen
58.85
56.85
As on 27 Apr, 2022
Daily Poll
COVID-19 has directly affected your business
| | |
| --- | --- |
| Commented Stories | |