---

'Study in developed markets can make SMEs 'Zero to Hero''

---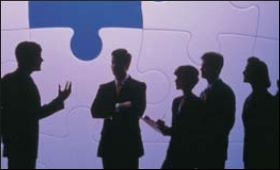 | | |
| --- | --- |
| Top Stories | |
SME Times News Bureau | 28 Jan, 2015


Small and medium enterprises (SMEs) which send their employees to study abroad, particularly to developed countries like the US and UK, are more likely to grow faster and achieve more success, a recent study says.

SMEs that send their employees to study in developed markets can grow from "zero to hero" in a short time, says the study, adding that studying competitors and networking with other firms are some other key factors that can make a big difference in small business success.

"There are big benefits in encouraging people to study and work in developed markets, gaining education and experience to become future leaders whose knowledge can drive growth," added the study that compared business data from India and Britain across a 10-year period.

The study found managers of Indian companies who have studied in the West are far more likely to grow their companies in developed countries than their peers without such education.

Companies from India and other emerging economies have little opportunity to learn directly from their own so-far limited experience in developed markets. So the knowledge gained from learning indirectly from business leaders, rival firms and networks in mature markets "plays a crucial role" in explaining why some developing-country firms grow faster in developed markets, found the research.

The study, titled Indirect Learning: How Emerging-Market Firms Grow in Developed Markets, published in the Journal of Marketing, holds important policy implications for the debate over the free flow of skilled people from emerging economies such as India. he researchers compared the growth in developed countries of 116 Indian firms against 160 UK companies over 10 years.

The research was done by Sourindra Banerjee from the University of Warwick, Jaideep C Prabhu from the University of Cambridge and Rajesh K Chandy from the London Business School.

The authors feel that this study is a wake-up call to smaller nations to make important changes in how they do business.

Study said that smaller nations often fear, for example, that allowing citizens to study and work in developed countries results in "brain drain" and must be discouraged.

Dr Banerjee said, "Received wisdom in developing countries has it that letting citizens go abroad for study and work results in a brain drain and should be discouraged. Similarly, received wisdom in developed countries has it that allowing immigrants to study and work will result in job losses in developed countries. But our research shows both developing and developed countries can benefit by allowing, even encouraging, people to study and work in developed countries."

By letting citizens study and work in developed countries, countries like India get access to business leaders who can expand their companies into places like the UK or US.

On the other hand, by allowing students from emerging markets to study and work in the West, these developed countries gain access to investments from developing countries when these students return to their homeland and become leaders of companies, he said.

The study's co-author, Jaideep Prabhu of Cambridge Judge Business School, said, "Developing countries have worried about a 'brain drain' of executives and talented young people if they work or study in mature markets."

But our research shows that encouraging such movement of people helps both developing and developed countries: business leaders from countries like India often return to manage Indian companies and help them grow in mature markets like the US and UK, while countries in the West benefit because these Indian business leaders who return home to run companies often invest in developed countries. It's really a win-win situation.

Prabhu cites the India-based Tata Group as a prominent example of an emerging-country firm whose leaders' travels have reaped benefits both at home and abroad. Former chairman Ratan Tata studied in the US and current chairman Cyrus Mistry studied in the UK. The group's holdings currently include luxury car maker Jaguar Land Rover in Britain, while Tata Consultancy Services has offices throughout the US and now sponsors the prestigious New York City Marathon road race.

Among the bosses of top Indian companies who have been educated in the UK or US are Ratan Tata, the former Chairman of the Tata Group, who attended Cornell University and Harvard Business School; Cyrus Mistry, the Chairman of Tata Group, who went to Imperial College London and London Business School; Anil Ambani, who runs one of India's top three private businesses, has an MBA from Wharton School in the US; and Ness Wadia, managing director of Bombay Dyeing, who studied at Tufts University, in the US, and at the University of Warwick.

As part of the study, the research compared the growth in developed markets of 116 Indian firms with a sample of 160 UK firms, drawing on the contrast between those two countries' global business history.

"While India discouraged and even prevented its firms from venturing into international markets until 1999, the United Kingdom has encouraged its firms to venture into international markets for several centuries."

The research found that rather than India suffering a 'brain drain', students had returned to the country with enhanced knowledge and contacts that allowed their firms to expand. And those countries that they studied in, received inward investment.

"Theories from developed contexts do not easily transfer to emerging markets. Policymakers in emerging economies should be careful about placing obstacles in the paths of their citizens who try to study or work in developed markets," the trio observed.

"Indeed, they might encourage their citizens to study in developed markets by providing them with scholarships, increasing the availability of loans, and removing foreign exchange restrictions on spending in developed markets," the authors concluded.
Please comment on this story:
Subject :
Message:

(Maximum 1500 characters) Characters left 1500
Your name:
Customs Exchange Rates
Currency
Import
Export
US Dollar

66.20

64.50
UK Pound

87.50

84.65
Euro

78.25

75.65
Japanese Yen
58.85
56.85
As on 13 Aug, 2022
Daily Poll
COVID-19 has directly affected your business
| | |
| --- | --- |
| Commented Stories | |