---

Development not at cost of environment: Expert

---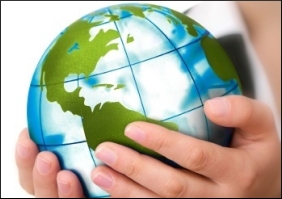 | | |
| --- | --- |
| Top Stories | |
Fakir Balaji | 06 Jun, 2013


Noted ecologists and green activists Wednesday cautioned the government against aiming 8-9 percent GDP (gross domestic product) annual growth at the cost of environment and sought a balanced approach towards sustainable development for a equitable society.

"Alarming urbanisation and rapid westernisation with their concomitant extravaganza and wasteful consumption are the new challenges we are facing. Development cannot be for the privileged at the cost of the deprived who have as much right to better quality of life," former state chief conservator of forests M. Manoharan said at a seminar held to mark World Environment Day in this port city on the Malabar coast.

Noting that environment and society have many peculiarities, Manoharan said though India was blessed with rich biodiversity and abundant natural resources, meeting the needs of over 1.2-billion people was a major challenge, as fruits of development, including education, healthcare, jobs, housing and infrastructure have not reached about 70 percent of the population living in rural areas across the country.

"Majority of villages and urban areas face acute shortage of drinking water and other needs, including farming activity. About 300 million people are yet to get electricity in their homes despite the national rural electrification programme, millions of youth remain jobless or under employed despite the Mahatma Gandhi National Rural Employment Guarantee Act (MGNREGA) and about 50 percent of the children are malnourished in spite of many healthcare programmes under the National Rural Health Mission," Manoharan noted.

Asserting that every developmental activity needed infrastructure, trained and skilled manpower and investments, the state electricity regulatory board chairman said it had to be sustainable with least adverse impact on environment.

"Clamouring for abandoning developmental projects, highlighting only their adverse impact will not solve the socio-economic problems of our society. Changes in policies and strategies of environmental movements with changes in political governance or proponents of projects will erode the credibility of such movements," Manoharan pointed out.

Admitting that any development would have some cost and benefit as well as adverse impact, the former IFS officer said sustainable strategies for implementing developmental projects was the only way forward for least adverse environmental impact.

"Projects for conservation of natural resources and human environment prepared without consulting their custodians and addressing problems of the affected people will not have social acceptance for implementation," Manoharan observed.

In this context, the regulatory official hoped policy makers, judiciary, executive and other stakeholders, including activists would work together for viable solutions and sustainable development in a democracy.

Earlier in the day, conservation evangelist M.K. Prasad was feted and honoured on the occasion by hundreds of activists, students and members of non-government organisations (NGOs).

Popularly known as MKP, the octogenarian was instrumental in saving the Silent Valley tropical rain forest in this southern state during the seventies by spearheading a national movement against a hydro power project in the fragile bio-diverse hotspot in Idukki district, about 140 km from Kochi.

In a fitting tribute to the yeomen services Prasad rendered to protect the rich flora and fauna heritage in the state, 98-year-old former Supreme Court judge and constitutional expert V.R Krishna Iyer honoured the evangelist on his 80th birthday and released a Festschrift, a collection of articles and essays on environment and society, by green experts.

"Though am I very old at 98 with poor eyesight and hearing, I came to the event venue to personally greet Prasad and acknowledge his contribution to the environment and his inspiring guidance to a generations of social activists, students, ecologists, naturalists and NGOs," Iyer said raising his voice that drew thunderous applause and standing ovation from the packed hall.

Among experts who participated in the event and spoke on Prasad's dedication to the noble cause were Centre for Science and Environment (CSE) director-general Sunita Narain, World Wide Fund (WWF) India's former chief executive Dilnavaz Variava, Sanctuary Asia editor and veteran naturalist Bittu Sahgal, Western Ghats ecology expert panel chairman Madhva Gadgil and Manoharan.

"I am touched and moved by the occasion though the credit goes to the fraternity and the large community that dwells in the midst of nature in harmony with its flora and fauna," an emotional Prasad told agency later on the margins of the event./eom/710 words.
Please comment on this story:
Subject :
Message:

(Maximum 1500 characters) Characters left 1500
Your name:
Customs Exchange Rates
Currency
Import
Export
US Dollar

66.20

64.50
UK Pound

87.50

84.65
Euro

78.25

75.65
Japanese Yen
58.85
56.85
As on 13 Aug, 2022
Daily Poll
COVID-19 has directly affected your business
| | |
| --- | --- |
| Commented Stories | |