---

Moon shots and currency risk management

---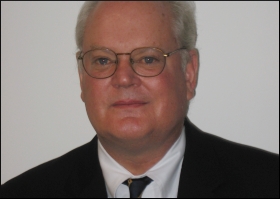 Charles M. Seeger, Chairman and CEO, Financial Markets International (FMI)
| | |
| --- | --- |
| Top Stories | |
Charles M. Seeger | 06 Dec, 2008


Does managing currency risk take the precision planning of the Chandrayaan-1 Project, India's first unmanned spacecraft mission to the moon? In order to successfully launch into lunar orbit, Indian scientists had to precisely calculate the moon's synchronous rotation and the effect the moon's impact basins would have on the spacecraft's trajectory. Essentially, scientists had to hit a moving target 384,403 kilometers away.

No, managing exposure in currency markets requires far less precision than a moon mission, but it does require dealing with a moving target. Foreign exchange rates are always changing, and it is extremely difficult to predict which way they will go. Just look at the volatility of the Indian Rupee, Euro, British Pound, and US Dollar, over the past year and you can see how unstable the foreign exchange market can be. It is precisely because of currency price movements that Indian companies that import and export should take advantage of currency futures markets to hedge against any rise or fall in exchange rates.

Such companies are sometimes reluctant to manage market risk. They argue that foreign exchange movements are random, and that over time, the company will benefit from market movements as often as they are hurt by them. But international financial markets do not operate under the "coin toss" behaviour model. There can be sustained trends and dramatic reversals that can eliminate profits.

By example, imagine an Indian electronic retailer that agreed in May to buy new digital phones from a US telecommunications firm and pay US $80,000 upon delivery in September (the exchange rate when entering the contract in May was 39 Rs/$).

The Indian merchant then calculated his cost at Rs 3.12 million. By the September delivery, the rupee had depreciated to 47 Rs/$. Thus, the Indian merchant had to pay 640,000 more rupees - 20% more rupees - in order to complete that contract. A profit breaking development if that currency risk was not hedged.

Indian companies do not need to permit this type of exchange rate movement to disrupt profitability. Today, an Indian exporter or importer can hedge currency risk for the first time in history in India. Rupee/dollar futures contracts are trading on the MCX- Stock Exchange, the National Stock Exchange, and the Bombay Stock Exchange.

The Chairman of the Securities Exchange Board of India, C.B. Bhave, recently approved this development, exclaiming the need for currency futures to help small and medium enterprises engaged in international trade.

Jignesh Shah, the chairman of the MCX-Stock Exchange parent company Financial Technologies, stressed that, "Efficient, transparent, and liquid financial markets are by far the most powerful equalizers and change agents… democratizing prosperity."

Any Indian company that is significantly exposed to fluctuations in foreign exchange should institute a hedging program, because failure to hedge is passive speculation. As one company treasurer said, "If we're not hedging, we're speculating."

In short, risk exists. It can be effectively managed on the Indian commodity futures and stock markets. Managing risk is improving profitability. Doing so is not the Chandrayaan-1 Project.

Note:
The author of this article, Charles M. Seeger, is Chairman and CEO of Financial Markets International, a Washington, DC based economics and law consulting firm.

The views expressed by the author in this feature are entirely his own and do not necessarily reflect the views of SME Times.
Please comment on this story:
Subject :
Message:

(Maximum 1500 characters) Characters left 1500
Your name:
Customs Exchange Rates
Currency
Import
Export
US Dollar

66.20

64.50
UK Pound

87.50

84.65
Euro

78.25

75.65
Japanese Yen
58.85
56.85
As on 21 Aug, 2019
Daily Poll
Is the Union Budget 2019 MSME-friendly?
| | |
| --- | --- |
| Commented Stories | |