---

Textile opportunities in Finland: An export snapshot

---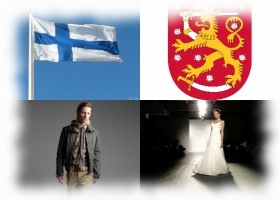 | | |
| --- | --- |
| Top Stories | |
Writuparna Kakati | 30 Aug, 2008


A few days back, I attended a conference on 'Export opportunities in the Nordic countries' and heard several of the speakers refer to Finland as one of the most successful countries in terms of development and productivity growth over the last couple decades.

Later, I did a little bit of research on this quiet sibling of the Nordic countries to find that Finland is world's 6th most competitive economy after USA, Switzerland, Denmark, Sweden and Germany.The country spends around 3.5% of its GDP on R&D, one of the highest in the world. It is one of the least corrupt countries in the world and 'the most online nation' with more mobile phones and Internet connections per capita than any other country. According to the Heritage Foundation's 'Index of Economic Freedom' (2007), Finland ranks 16th in the world and 9th among the 41 countries in the European region with a score of 76.5%.

Finland is also a rewarding place to visit - with Swedish-speaking wooden towns, onion-domed orthodox churches , beautiful coastline and harbour, and warmhearted people - a country with down-to-earth natural purity.

And the last but not the least- Finland is a promising textile market brimming with opportunities unbound. The country ranked 16th in outerwear consumption in the EU and the country's clothing market grew by 14% to 2,957 million In the period 2002-2006. Finnish consumers are very positive towards clothing products and very rapidly increasing their spending.

Experts forecast a lower growth in clothing expenditure in the period 2006-2010 but still there are enough opportunities as the Finnish outwear market witnessed strong fall in output of Finnish clothing manufacturers and increasing growth in sales by wholesalers in the recent years.

Finnish clothing industry: A bird's eye view
The clothing industry in inland is very small and accounted for 1% of total industrial production in the country. There are approximately 1,100 apparel manufacturing companies which employed less than 1% (approximately 4000 people) of the labour force in Finland. The industry accounted for 1.2 billion in 2006. The Finnish clothing industry is well known for producing specialised leisure wear especially designed for the cold North European climate.

Finland's textile and outwear exports
In 2006, Finland exported outerwear valued USD 182 million which included woven outerwear valued USD 124 million, knitted outerwear valued USD 55 million, leather garments valued USD 3 million. The principal outwear export destinations of the country were Russia, Denmark, Latvia, Poland, Netherlands, Sweden, Estonia, UK and Denmark and Germany.

Finland's textile and outwear imports
Finland's total imports of textiles decreased by 1.4 % in 2004 and increased by 0.8% in 2005 over the previous years respectively. In the year 2006, Finland imported approximately 40 thousand tonnes of outerwear valued approximately USD 907 million. The principle export items include woven outerwear (USD 517 million), knitted outerwear (USD 374 million) and leather garments (USD 16 million). The major exporters of outerwear to Finland in 2006 were are Sweden (20%), China (15%), Germany (15%), Denmark (14%) and Estonia (5%). and Belgium.

Find below the hot items of Finland's imports in 2006-

Knitted outwear: T-shirts (31%), jerseys, pullovers etc., blouses and shirts, trousers, shorts, etc., sportswear (5%)
Woven outwear: Trousers, shorts etc., coats and outdoor jackets, blouses and shirts, indoor jackets, skirts, sportswear (4%).

India-Finland relations
India and Finland have enjoyed traditionally friendly relations but in recent years this has transformed into a substantive bilateral partnership based on high level political dialogue, growth in investments and trade and more recently, cooperation in science and technology.

India-Finland commercial and economic relations
Indo-Finnish bilateral trade in 2007 was valued at Euro 645.09 million, reflecting a 31.54% increase over the previous year and a growth of 58.20% since 2005.

India's exports, valued at Euro 191.52 million during 2007, grew by 19.74% over the previous
year and by 44.89% over the 2005 level.

Imports from Finland, which were valued at Euros 453.56 million have also been growing rapidly and registered a growth of 37.25% in 2007 over the previous year and by 64.57% over 2005 level the same period.

India's textile export to Finland
Garments and textiles remained the major Indian export items accounting for Euro 73.06 million or 38.14% of total exports.

India's exports of textiles to Finland consist mainly of bed linen, table linen and kitchen linen (30%); curtains and other furnishing articles of textile materials (19%); other carpets and textile floor coverings, woven (19%); knotted carpets (7%); and carpets and other floor coverings, tufted (7%).

Major textile items of export from India to Finland •Value 1000 €
| | | | |
| --- | --- | --- | --- |
| Item | 2005 | 2006 | 2007 |
| Articles of apparel, clothing accessories | 39,533.3 | 46,244.2 | 48,994.4 |
| Textile yarn, fabrics, made up articles, etc | 19,905.1 | 22,069.6 | 24,068.0 |
Products Indian exporters may consider to export to Finland
Bed linen, table linen and kitchen linen
Wadding and textiles articles
Non-wovens, impregnated, coated products
Woven fabrics of synthetic filament yarn.
Indian exporters may also consider the following MMF textile products which were the principle items being exported from India to Finland in the year 2005-

Made-ups: Dress material, shawls/scarves, blanket, curtains/ furnishing articles, muffler, dish-cloths/dusters and other made-up, etc.
Fabrics: Polyester viscose, synthetic blended, synthetic filament, artificial filament, polyester blended and other products.
While preparing the export strategy, Indian textile exporters should try to find out the latest trends in the Finnish outerwear and textile market.

Whom to target- your potential customers
Indian exporters who want to enter into the Finnish market may consider exporting to manufacturing companies, wholesalers or retail organisations in the country. It should also be kept in mind that selling to wholesalers and importers has the most advantages while exporting products to Finland. However, it may cost exporters to miss direct contacts with retail organisations and lower margins.

In the Finnish textile and outerwear market, non-specialists accounted for 45% of the clothing market in 2006. Such stores in in the country can broadly be categorized into the following categories-

Department/variety stores
Hyper- and supermarkets
Sports specialists shops
Others including street markets and home shopping companies.
Import procedures and documentation
The EU is a customs union that provides for free trade among its 25 member states. The EU levies a common tariff on imported products entered from non-EU countries. The EU also has a common agricultural policy, joint transportation policy, and free movement of goods and capital within the member states.

Licenses: The EU applies monitoring measures to imports of certain sensitive products, such as textile and apparel products. Delays are usually from lack of proper documentation or information.

The integrated tariff of the European Union, known as TARIC, is designed to show various rules applying to specific products being imported into the customs territory of the EU.

Certificates of Origin: Certificates of origin are required for textile and apparel products imported into the EU member states. Certificates of origin for textile and apparel products should be filled out by the exporter and then signed by the competent authorities (Chambers of Commerce) in the country of origin of the garment or textile product. Companies exporting Indian -origin goods can use a general certificate of origin for textiles. In some cases, Customs authorities may request proof of origin in the form of a shipping document, invoice, correspondence, or some similar document.

Binding Origin Information (BOI): BOI is a written origin decision for preferential and non-preferential goods which is legally binding throughout the European Community (EC). A BOI decision is not required, although it can be particularly helpful where an origin rule is difficult to interpret or where the circumstances of manufacture of a product make application of a rule difficult. Anyone with a valid interest in the origin of goods to be imported or exported may apply for a BOI. However a BOI may be invoked only by the holder.

Parallel imports: Parallel imports are imports of legally manufactured products ordered by someone other than a person or firm having exclusive distribution rights in the market. Parallel imports are banned in most EU member countries. Branded products may not be imported into the EU without the permission of the manufacturer. Exporters of goods bearing a registered trademark should be aware that the trademark owner may pursue legal action to protect their trademark rights. Exporters are advised to contact the manufacturer and get written permission before trying to market name brand goods in to the EU.

Duties: The custom duty is levied on cost of the product + freight and insurance charges. In addition to the custom duty the Value Added Tax is applied. The VAT rate for clothing in Finland is 22%.

The Generalized System of Preferences (GSP): The preferential import duty rates are applicable when a valid certificate of origin (Form A) is presented at the moment of importation in the European Union. This preferential import duty rate is normally lower than the standard import duty rate for the same product.

Product standards and labeling requirements

Dye Standards: EU restrict the marketing and use of certain dangerous substances used in textiles. The EU Directive states that Azodyes, which may release certain aromatic amines in detectable concentrations above 30 ppm in the finished articles or in the dyed parts may not be used in textile and leather articles which may come into direct and prolonged contact with the human skin or oral cavity, such as:

Clothing, bedding, towels, hairpieces, wigs, hats, nappies and other sanitary items, sleeping bags,
Footwear, gloves, wristwatch straps, handbags, purses/wallets, briefcases, chair covers, purses worn round the neck
Textile or leather toys and toys which include textile or leather garments
Yarn and fabrics intended for use by the final consumer.

Restrictions on certain items and trimmings in apparel: According to EU regulations nickel and its compounds may not be used in products intended to come in contact with the skin, such as rivet buttons, tighteners, rivets, zippers and metal marks, if the rate of nickel released from the parts of these products coming into direct and prolonged contact with the skin is greater than 0,5 ig/cm 2/week.

Small things make a big difference

Finns are 'strong-headed', quiet and efficient, and like to get straight to the point and get things done.
English is the major business language in Finland but some Finnish phrases will be appreciated.
Avoid hugs and slap on the back; instead go for a firm handshake.
Office hours in Finland is usually from 08.00 to 17.00.
Wear business clothes and tie in a business meeting. Don't be late.
Invited to a sauna? Don't turn down the invitation. Finns never tire of talking about Sauna.
Please comment on this story:
Subject :
Message:

(Maximum 1500 characters) Characters left 1500
Your name:

finland imports


John | Sun Jul 21 09:06:58 2019


if we want to export textile and clothing in finland where i can find the company contacts to give them my proposal .



One Product Finn does not export to India


Pawan Asrani | Thu Jul 5 15:50:19 2018


Hi i am from India, currently doing a project on Finland for my MBA subject. Please tell me which is that 1 product, Finland does not export to India, but exports the same to rest of the world. Also that 1 product, India does not export to Finland, but exports the same to rest of the world. Thank you.



Finn Exports


Subramanian s | Mon Mar 25 05:46:50 2013


I am from India. Shall be much thankful if I can get the details of the author to contact wavesofapparel@in.com


Re: Finn Exports


SME Times | Tue Mar 26 04:35:53 2013


The author's email-id: writu.kakati@gmail.com, rituparna@tradeindia.com


Textile Marketing


Faizan Khan | Sat Feb 4 23:41:53 2012


M. Faizan Khan here from Pakistan, associated with one of the Pakistan's leading textile industry an export of Home textile, bedlinen, towel and terry made ups. looking for opportunity to explore Finland market.



Interested to visit Finland for Textile business


Md. Abdul Matin | Thu Mar 10 09:43:25 2011


I am a Bangldeshi National working as a marketing executive in a textile division in a multinational company. Interested to visit in Finland to gather some experience in textile related business.



contacts or references


rjjjykul | Thu Mar 5 14:25:30 2009


gggnn,.djsgs


Customs Exchange Rates
Currency
Import
Export
US Dollar

66.20

64.50
UK Pound

87.50

84.65
Euro

78.25

75.65
Japanese Yen
58.85
56.85
As on 01 Oct, 2020
Daily Poll
COVID-19 has directly affected your business
| | |
| --- | --- |
| Commented Stories | |