---

Logistics industry being transformed by drone deliveries and warehouse automation: Elixia Inc Founder

---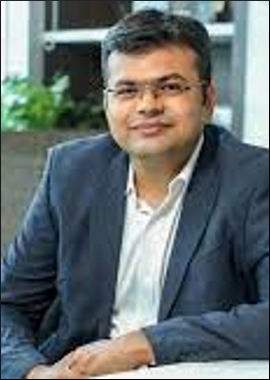 | | |
| --- | --- |
| Top Stories | |
IANS | 11 May, 2023


As the global logistics industry goes through a transformation driven by last-mile delivery technologies, such as drone deliveries and warehouse automation, logistics SaaS-based tech startup Elixia is already ahead of the curve in providing comprehensive software solutions for transportation, logistics and supply chain management across industries.

The global logistics market size was around $10.68 trillion in 2022. As per Precedence Research, the global logistics market size is projected to reach $18.23 trillion by 2032.

According to Sanket Sheth, Founder, Elixia Inc, the rise of Digital Twin (DT) technology is a significant trend in the industry, enabling real-time monitoring and optimisation of logistics operations, as well as testing new ideas before implementing them.

Flipkart and Licious recently collaborated with Elixia to digitise their last-mile logistics processes in the country.

Here are excerpts from an interview:

Q: What is the vision and mission of Elixia? What is your USP versus your peers?

A: We at Elixia strive to establish connections with every mode of transportation worldwide, like trucks, vessels, planes, drones, and trains that are capable of delivering products in a synchronous manner with high fidelity to proactively handle logistical challenges.

Through advanced prescriptive and predictive analytics, we empower businesses to leverage technology to achieve complete visibility and digitalisation of their supply chains. Our goal is to provide comprehensive solutions that enable our clients to optimise and customise their supply chain processes, increase operational efficiency, and reduce costs. Predictive analytics will improve the decision-making through data analysis.

Q: What is the current scale of your operations in India and future expansion plans? Tell us about your work with Indian SMBs.

A: We are headquartered in Mumbai and have a strong presence with a client base of over 450+ customers from various industries, including pharma, retail, e-commerce, manufacturing, chemical, FMGC, and more. In the Maharashtra market alone, we gained over 100 customers with a business growth of 100 per cent YoY.

In addition to our success in the Indian market, we have already started expanding to the MENA region. We plan to scale our operations in the US and LATAM regions starting Q4 of FY 2024.

By the end of the next financial year, we are confident of becoming fully operational across all these markets, which we believe will result in substantial growth in our revenue across geographies. With India driving almost 60 per cent of our revenue share, we forecast an impressive 350 per cent growth in the coming year.

Q: Elixia has around 30 paying customers including household brands like Flipkart and Licious. Can you tell us about some of your customer success stories because of leveraging Elixia services?

A: Our client, a major player in the chocolate FMCG category, faced multiple logistic challenges stemming from manually-run operations to carrier allocation, load and route planning. To tackle this, we proposed our Intelligent Delivery Orchestration platform, which serves as a centralised system for storing master data of all SKUs, warehouses, DCs, pre-contracted transporter and vendor details, and allocates them quickly using intelligent algorithms.

We also helped address their concern about detention cost by enabling them to record gate entries, check loading dock availability, and complete other administrative processes to save on detention time and costs. Additionally, to ensure temperature compliance across their supply chain for temperature-sensitive products, we installed temperature sensors in their warehouses, allowing them to maintain adherence to OTIF parameters and have better visibility and control over their products even outside their factories.

Our end-to-end logistics automation process resulted in significant cost savings of Rs 9.8 million and annual carbon savings of 4,200 tonnes for the company, providing them with an increased valuable ROI.

Q: How are you thinking about sustainability and helping new age transporters make sound and sustainable decisions?

A: In today's world, sustainability issues are at the forefront of many industries, including logistics. At Elixia, we recognise the importance of green logistics and are dedicated to providing our clients with the tools and solutions they need to make sustainable decisions and reduce their environmental impact.

For instance, our Planning module optimises routes, loads, and space to reduce the number of vehicles on the road, while our Tracking module, along with cold chain monitoring, alerts on derouting, vehicle ignition, temperature-controlled truck open door, etc, helping to track fuel usage.

Also, our document digitisation feature helps reduce paper usage. Our end-to-end logistics automation has resulted in an impressive 7.7M liters of fuel savings, 23.78K tonnes of carbon footprint savings and 9.6M of logistics cost savings in FY 2023 helping our clients achieve their sustainability goals while also increasing their profitability.

Q: What has AWS allowed you to do better? Please provide us with some business success metrics.

A: Elixia has been associated with AWS for over seven years. Leveraging AWS products like Quicksight, we have been able to quickly generate reports/analytics, and dashboards, allowing us to scale up efficiently. Our architecture has grown from a single instance to a robust and scalable system over AWS, making us confident to cater our customers with minimal downtime.

Cloud metrics enable us to receive alerts in case of any exception, allowing us to take corrective actions promptly. The AWS Support Team has been quite proficient in resolving any queries we have had. Moving forward, we plan to incorporate other AWS products such as Textract and Translate, which will help us achieve localisation and OCR services, further reducing our customers' time spent on various logistics operations.
Please comment on this story:
Subject :
Message:

(Maximum 1500 characters) Characters left 1500
Your name:
Customs Exchange Rates
Currency
Import
Export
US Dollar

66.20

64.50
UK Pound

87.50

84.65
Euro

78.25

75.65
Japanese Yen
58.85
56.85
As on 13 Aug, 2022
Daily Poll
PM Modi's recent US visit to redefine India-US bilateral relations
| | |
| --- | --- |
| Commented Stories | |