---

PSU banks interested in lending to SMEs: CoinTribe

---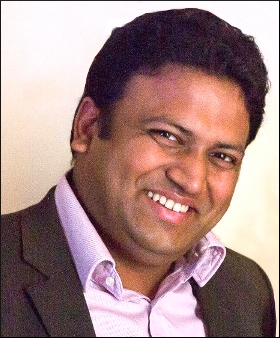 | | |
| --- | --- |
| Top Stories | |
Rituparna Kakati | 11 Jul, 2017


Public sector banks have been providing secured business loans at very low rates and it is grossly wrong to say that they are not interested in lending to small and medium enterprises (SMEs), but the fact remains that these banks are not geared to address this segment profitably, said Rohit Lohia, Co-founder and COO, CoinTribe, a credit focused online lending marketplace, in an exclusive interview with SME Times.



Excerpts of the interview ..



Please let us know about CoinTribe? What is the idea behind this enterprise?
Rohit Lohia: CoinTribe, is a credit focused online lending marketplace that primarily caters to the needs of Small Enterprises with turnover ranging between INR 1 – 50 Cr. with loans requirements of 5 – 30 Lakhs.

When borrowers apply through our marketplace, they are digitally risk assessed and rated on a scale of 1 – 5 as lowest risk to highest risk customers, and the loan eligibility is recommended based on their ability to repay back. This assessment is shared with our partner lenders through a lender matching system which helps us identify the most suitable lender for a borrower – each lender has a differentiated risk appetite and policy requirement. If a borrower is approved, we also facilitate the collection of relevant documentation and support the lenders in following up with the customers for timely payments.

All 3 of us (Co-founders) had looked at SME lending from close quarters – Amit across multiple engagements in his 14-year career as a BFSI focused management consultant, Manish as a seasoned Credit professional, and I, while helping a client set-up an NBFC from scratch. To all of us it was a glaring problem that needed to be solved. We were exposed to the leadership in most banks wanting a more granular book and strong desire to build SME lending practice – however, the set-up was just not right to execute the same. We felt we needed to roll our sleeves and get into this – as both the problem statement (SMEs struggling to get sufficient formal credit lines esp. on unsecured basis) and the associated opportunity (> USD 100 Bn of addressable financing gap) was just too obvious to miss.

What is the business model of CoinTribe and how it helps SMEs?
Rohit Lohia: As a credit based marketplace, on one hand we make the loan application process simple and hassle free for Small Businesses seeking loans and on the other hand, we support our lending partners in sourcing borrowers, risk assessing them digitally, fulfilling the application, documentation for the approved borrowers and, also, in soft collection efforts on repayments.

While we do not charge the borrowers, we get compensated by our partner lenders in the form of a sourcing and risk-assessment fee or revenue sharing arrangements.

Loan availability and high interest rates are two biggest hurdles to SME financing. What are your views on this?
Rohit Lohia: Several studies including our internal study conducted through Red Seer, indicate that loan availability and high interest rates are 2 biggest hurdles to SME financing. While, most SMEs can get debt by leveraging their fixed assets (mostly property), they are unable to source un-secured lines from banks and NBFCs which severely limits the capital availability to grow for many of these businesses.

Most banks, in both Public and Private sector, shy from unsecured lending to the Small Businesses due to various reasons the primary ones being (1) traditional underwriting models which try to assess small businesses in the same manner as mid corporates – although the realities of both businesses are as different as chalk and cheese, and (2) Dependence on physical processes making small business lending un-viable with appropriate risk assessment.

Although, some of the Small businesses are able to raise informal debt locally, these come at a very high cost ranging from 24% APR to even higher than 100% APR in some cases. Debt at such high costs, is basically a trap from which it is difficult to emerge unless you are working on businesses with similar margins.

RBI has emphasized on providing loans to SMEs but our PSU banks are lagging in this front. Why?
Rohit Lohia: While PSU banks have been providing secured business loans at very low rates, have disbursed unsecured loans under Mudhra scheme and have even experimented in the recent past with loans to e-commerce merchants, taxi drivers and other online portals – the fact remains that PSU banks are not geared to address this segment profitably. Serving this segment requires a complete re-fresh in credit thinking, agility in technology development and huge focus on understanding the requirements. Large banks, with structural complexities, slow approval processes and risk averseness will find it extremely difficult to service this segment profitably.

Do you think SMEs' unawareness and banks' lack of interest to lend to small firms, both are responsible for this?
Rohit Lohia: It's a chicken and egg problem. SMEs inherently are not unaware. When there is a strong proposition SMEs learn quickly. Talk to SMEs, esp. local industry association members, is an education session on the most complex of govt. schemes. SMEs adopted Whatsapp in no time and traders were using it to share quotes and images of products before many professionals moved to Whatsapp. On the other hand, implying that banks are not interested in lending to small businesses would be grossly wrong. Leadership teams in most banks would love to granularize their books and lend to SMEs and they have been exploring ways to do so. The challenge they have faced has been to make this segment tick for them given their structural challenges.

With the emergence of new-age lenders and platforms, we are seeing a renewed interest in the space. Many banks are participating with our peers and us to cater to the financing needs of Small Businesses. It is only a matter of time, as this eco-system evolves, we will see more and more SMEs turning towards their mobile apps and browsers to borrow money.

How CoinTribe can help SMEs get faster and easier loans?
Rohit Lohia: At CoinTribe, we have very high emphasis on solving the root causes of a problem – for Small Business Lending this lies in efficient risk assessment. Empowered by strong credit assessment capabilities and supported by robust technology and product teams, we have been able to automate underwriting for SMEs and draw out strong insights which were not possible for a traditional underwriter to assess or identify. For example, rather than relying on a bureau score, we try to impute various behavioral indications from borrowers' history. While a bureau would penalize a borrower for late repayments, we try to build context around it first. For example, a borrower who had a late payment in a small period but has been regular since reflects a high resilience borrower for us – implying that the borrower has been tested in times of stress and the intent demonstrated by the borrower is to bounce back and repay the obligations rather than default on it. For us a high resilience borrower is a better target than someone whose behavior in a period of stress is not known.

In the absence of several such insights that we generate, the traditional underwriters fall back on broad rules of thumb due to which they often end up rejecting suitable candidates for insubstantial reasons. By providing these insights and recommendations to our partner lenders we have been helping SMEs get loans – some of whom would have otherwise failed to pass the credit filters of a bank.

Also, since our credit decisioning process is automated, we are able to risk assess a case and get partner lenders' approvals within 24 hours which is a drastic improvement over days and weeks of delays that Small Business borrowers are otherwise subjected to.

Please tell us about your offerings.
Rohit Lohia: We operate across 2 different product lines on out market place (1) Open market loans where any small business can apply for a loan through CoinTribe and (2) Supply chain financing program where we leverage anchor corporate transaction data to risk assess and enable real time loan issuance to the supply chain of the corporate.

Please tell us about your future plans.
Rohit Lohia: We aspire to make efficient credit available to all deserving small businesses and self-employed individuals. We have been currently disbursing loans of 35-40 Cr a month and look forward to scaling it up to 10x these numbers by the end of this financial year.

Please comment on this story:
Subject :
Message:

(Maximum 1500 characters) Characters left 1500
Your name:

SME LENDING NORMS AND STATUS OF PSU


Selvam V... | Fri Aug 18 08:09:55 2017


The article is much useful to me and helpful to the needy people for SME and small business individuals. Further, need to best use of it in promoting SME and small business in the deep cross root level,need a close interaction and communication with Mr Rohit. Please furnish his contact details for further more clarification... Please contact me.... veeranan.selvam1515@gmail.com, Mobile No. 9930134346. Regards Selvam V


Customs Exchange Rates
Currency
Import
Export
US Dollar

66.20

64.50
UK Pound

87.50

84.65
Euro

78.25

75.65
Japanese Yen
58.85
56.85
As on 18 Jun, 2018
Daily Poll
Is counterfeiting a major threat to SMEs?
| | |
| --- | --- |
| Commented Stories | |