---

Rapid innovation only challenge for app based start-ups: Mohd Wassem

---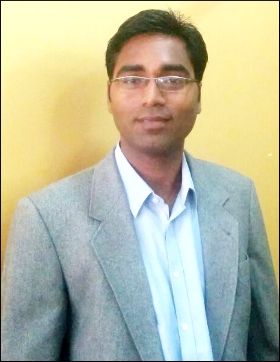 | | |
| --- | --- |
| Top Stories | |
Saurabh Gupta | 07 Oct, 2016


The Co-Founder of Bobble, a mobile app that converts selfies into comical stickers, Mohd Wassem told SME Times that rapid innovation is the only challenge in there space. He said, "Since our business is not labour intensive, we have never faced a financial challenge. Our view is that the only challenge in our space is rapid innovation."

Bobble is an Android and iOS app to make mobile conversations more expressive and personal. In less than 15 months of its India launch, it has been downloaded more than 6 million times.


Excerpts from the interview...



Bobble is a selfie-based customizable emoji mobile app that enables individuals to engage in highly personalized self-expression on mobile. Please tell more about your platform.
Mohd Wassem: Bobble is an Android and iOS app to make mobile conversations more expressive and personal. In less than 15 months of its India launch, it has been downloaded more than 6 million times. Our USP is real-time personalization of content; with users' own faces and relevant text.

Our journey started as a selfie-based sticker app. Users can click a selfie, and get unlimited stickers with their face.

Subsequently, we released our keyboard as a distribution channel. For instance, a user can send Bobble's content while chatting on Whatsapp. There is no need to switch between the Whatsapp conversation and Bobble

In real time, Bobble's technology adjusts the expression on every face to match the emotion of the sticker. Also, the face tone of each head is adjusted to match with sticker body and theme.

All text on stickers is customizable by users in any language. Personalized content is recommended to users based on the tone and tenor of the input text, through a self-learning algorithm.

All content on Bobble is free of cost. Users can download as much content as they wish from the 'Bobble Store'.

Subsequently, we have been extending our technology by incorporating new content formats to further our product philosophy of self-expression; colourful and expressive fonts have been added as a feature.

How this business model works? Like flow of revenue and all.
Mohd Wassem: As of now, we don't have revenue. We could generate revenue by licensing our tech to large platforms where we can add value- Messaging, Live Streaming, Games, Social Platforms & Keyboards.

Also, there are huge avenues for monetization by inserting brands in mobile conversations. Bobble can make users engage deeply with brands. Consider this example:

a) Someone types this message for a friend on a chat platform- 'Let's go have a beer'
b) The chat platform could use Bobble's tech for converting this text to stickers where the sender is shown holding a bottle of beer.
c) Each such sticker could carry branding from Carlsberg, Heineken etc.
d) When users of the chat platform share these branded stickers, they would have a personal stake in the brand's success because it's their face on the sticker with the brand's logo.
e) Each such sticker is an impression for that brand, and would generate revenue to be shared between Bobble and the chat platform.

We could generate revenue through native advertising- inserting prominent brands in mobile conversations, helping users engage on a deeper level with their social circle. With school and college goers forming a major chunk of our user base so far, we have already worked with multiple brands like Tinder, YourStory, Zomato, media houses like Eros Now (for Bajirao Mastani), and sporting events like the IPL. At the moment, we are working with some major movie production houses for their upcoming movies.

We have partnered with Foxconn, world's largest phone manufacturer, for its brand InFocus. We have also partnered with Mech Mocha for their game based on the animation character Chhota Bheem. With just 1 selfie as the input, users can play as themselves in the game, and also share their personalized stickers with their friends.

For our running costs, it helps that our product is not labour intensive. We are fortunate to have more than a dozen angel investors. They include industry stalwarts like Sachin and Binny Bansal of Flipkart, Deep Kalra of Makemytrip, Amit Ranjan of SlideShare, Prashant Malik of Limeroad, Prashant Tandon of HealthKart. We are humbled by the support and guidance we get from everybody. We raised Series A funding from SAIF Partners, a prominent VC, in Sep 2015.

You have started operations in March 2015. Being a start-up, what were the challenges you had gone through? How you counter those challenges?
Mohd Wassem: Since our business is not labour intensive, we have never faced a financial challenge.

Our view is that the only challenge in our space is rapid innovation. We have always tried to be humble enough to listen to our past, current and prospective users. We were working on another product, Touchtalent, before we pivoted to Bobble App in early 2015. Our aspiration was to build a truly global product focused on mobile interactions among young users. This has allowed us to know their pulse and be inventive to innovate towards popular and relevant use cases. In Feb 2015, when we tested an early prototype. We are proud of our hockey stick growth to more than 5 million downloads within less than 12 months.

Which issues are still challenging for a start-up like you?
Mohd Wassem: After making a mark in India, the next logical step for us is to go global and create relevant options for users across geographies and cultures. We have soft launched our product globally, and so far, we've received very encouraging responses from end-users and tech partners.

We were contacted by Apple for integration into iMessage less than a week before the launch of iOS10. We grabbed this opportunity and worked overtime to meet the deadline. We went live on day 0, and are confident of adding value to the user experience. Apple supported us actively during this project. Bobble is the only app from India to be featured on iMessage app store in India and dozens of other countries in Asia and Europe. Here is Bobble on iMessage.

Also, we will soon go live inside Simeji, Japan's #1 keyboard. Simeji (Google Play | App Store) is a product from Baidu and will roll out Bobble's functionalities by integrating our SDK. In fact, in view of our partnership, Baidu has renamed their keyboard as Facemoji, and will highlight Bobble as the USP of their product.

Having an app in anyone's mobile is very personal thing. How you see the prospects of mobile app based service like this in Indian market?
For our scale, we are the highest ranking Android app across all categories in India. This is very heartening. We will add more regional content and more languages to our keyboard. Our aspiration is to be present in at least 1 out of every 3 messages on mobile.

Would you like to say something to the government to facilitate this sector?
The government is doing a stellar job by inducing more competition in the telco sector. Cheaper, faster mobile internet access bodes well for us. The emphasis and support for Digital India and Startup India is commendable. Two thumbs up to their work!

How you see the prospects of growth for this unique idea?
Mohd Wassem: With Jio's aggressive launch, mobile internet access will become cheaper, faster and more reliable. Devices will get cheaper and better too. This will expand our Total Addressable Market in India. We will add more regional content and more languages to our keyboard. Our tagging and recommendation abilities are improving every day. This emphasis on localization and personalization in such a growing market bodes well for us. We aspire to be present in 1 of every 3 mobile messages across all Android and iOS devices.

What are your future plans?
Mohd Wassem: We plan to make Bobble an independent enterprise in the next 5 years. We aspire to add value to our investors, employees, product partners, content partners and end users. Furthermore, we hope to develop and distribute Bobble's unique technology globally and make it one of the most popular self-expression technologies in the world.
Please comment on this story:
Subject :
Message:

(Maximum 1500 characters) Characters left 1500
Your name:
Customs Exchange Rates
Currency
Import
Export
US Dollar

66.20

64.50
UK Pound

87.50

84.65
Euro

78.25

75.65
Japanese Yen
58.85
56.85
As on 21 Aug, 2019
Daily Poll
Is the Union Budget 2019 MSME-friendly?
| | |
| --- | --- |
| Commented Stories | |