---

Moody's upgrade: Thumbs up to reforms

---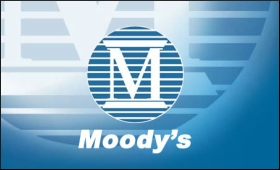 | | |
| --- | --- |
| Top Stories | |
Bikky Khosla | 21 Nov, 2017


After a gap of more than a decade, US-based rating agency Moody's last week upgraded India's sovereign credit rating to Baa2 from Baa3 and changed its outlook for the economy to positive from neutral. This is great news indeed. It's a clear recognition of the enormous potential the Indian economy holds. There is little doubt that the recent structural reforms like the Goods and Services Tax (GST) and the Insolvency and Bankruptcy Code are paving way for a better future for the Indian economy.

The surprise from Moody's came amid recently built domestic narratives that the Indian economy is struggling particularly due to demonetisation effects and chaotic roll-out of GST that has pulled down GDP growth to levels last seen in 2014. But it seems Moody's is less concerned about these short-term difficulties and more optimistic about the reforms. Praising the Modi government's efforts to widen the tax base and tackle bank NPAs, the rating agency clearly mentions that these reforms provide stability and "enhance India's high growth potential."

The upgrade also came on the heels of the World Bank's recent upgrade of India's Ease of Doing Business ranking by a whopping 30 spots, the highest-ever jump by a country in a single year. Interestingly, the global financial institution, while releasing the report, also highlighted the importance of the recent reform measures undertaken by the Modi government. It placed India among 10 countries -- and the only major economy -- which have taken structural reforms. Now, the Moody's upgrade again shows why reforms are crucial for growth.

There is no room for complacency, however. While the credit of reforms should definitely go to the Modi government, complacency can be an enemy at this moment. Challenges still abound for the Indian economy. Bank credit growth is still at a 60-year low, risk of fiscal slippage still persists, inflation may pick up as oil prices have gone up sharply in last six months, CAD is no longer in the very comfortable zone, industrial growth is not encouraging and exports growth is still far below expectation. The government must stay vigilant to fight these macroeconomic challenges.

I invite your opinions.
Please comment on this story:
Subject :
Message:

(Maximum 1500 characters) Characters left 1500
Your name:

YES. IT IS NOW HAPPENING AND PROGRESSIVE INDIA.


R S MANI | Fri Jan 5 10:37:41 2018


The demonetisation and introduction of GST coupled with steps against NPA by all Banks is a growth sign with dynamism and hard work from the Government side, both from Politicians and Bureaucrats, who dare not do wrong things and render honest work in all States, unlike during UPA regime. Honest people are more now than in the past. Many pay their tax dues diligently. More entrepreneurs are becoming honest and hard working. Only thing NEEDED MOST now is to give QUALITATIVE EDUCATION ...SUBSIDISED ....FOR ALL EVEN UPTO VILLAGE LEVEL, AND PROMOTE WOMEN POPULATION BY ENCOURAGING THEM TO MEET COMPETITION , INCREASE PRODUCTIVITY IN AGRICULTURAL PRODUCE AND INCREASE OUTPUT IN ALL FACTORIES, CREATE MORE INFRASTRUCTURAL PROJECTS, AND ENCOURAGE LABOUR INTENSIVE INDUSTRIES. I request all young men and women to concentrate on Their Studies, instead of wasting their precious time in any other avocation other than own studies. Become a MASTER in all fields, rather than followers. TIME IS MOST PRECIOUS IN LIFE AND ALL OF US SPEND OUR TIME MOST USEFULLY AND PROFITABLY. ALL AREAS, RIGHT FROM VILLAGES, TOWN AND CITY LEVEL, SHOULD BE DEVELOPED AND RESPECTIVE AREA MASTER PLAN BE PREPARED BY AUTHORITIES AND COMPLETE THE TASK AS SOON AS POSSIBLE. ALL STRIKES IN PUBLIC UTILITY SERVICES BE BANNED AND NO UNION SHOULD GO ON STRIKE AND THE WORKMEN SHOULD ENGAGE CONCILIATION METHODS. PEOPLE SHOULD BE SUPPORTIVE TO GOOD SCHEMES OF THE GOVERNMENT AND POLITICIANS SHOULD NOT FIGHT GOVERNMENT needlessly.



Thumbs up to reforms ?


Shyam Maheshwari | Wed Nov 29 07:24:42 2017


The editorial newsletters of Trade India now-a-days seem to be the government propaganda platforms like any other mainstream news media channels, very far from the actual state of affairs of the economy esp. the SME sector. No longer worth reading.



Moody's.Thmb.jpg Moody's upgrade


Fred Fernandes | Thu Nov 23 17:06:12 2017


This survey is of only 2 cities in India. Mumbai and Delhi. If Delhi were left out, the raticg would not have risen so much. The government has added an AAP ruled ciy, even though they are at loggerheads with the Delhi government. They take credit for someonelse's achievements.



Moody's Upgrade


SJS RAVI | Wed Nov 22 09:59:04 2017


The last sentence:that the government must stay vigilant to fight macroeconomic challenges is strange. When we have willfully damaged the economy ourselves with imaginary goals, whom can we blame? And where can we look for succour? Moody's is irrelevant. Are we perennially looking for foreign investors so that we need alpha ratings of Moody's and such foreign rating agencies. They may give us certificates, but our ground realities cannot change. Reforms are some eyewash for the benefit of these same foreign masters. If reforms damage the economy even for a year, it may take multiple years to recoup the losses. The favorable climate is quickly vanishing. The petroleum shock is just round the corner. Where will we run for cover? Forget about macro and micro economy,we will have to hide our faces in sand. There are two sayings which need reiteration : 1. Where Angels fear to tread, fools go willingly (we have already done it) 2. The way to hell is paved with good intentions. (We are proclaiming our good intentions from roof tops, but our juggernaut is hurtling towards hell). We have failed again and again in building our inner strength with science, technology and infra building. We have always lived with borrowed technology, materials and parts. So we will remain vulnerable to external shocks. And we will continue to dance to the tune of World Bank, and Moody's moods and so on. Alas! we could have made them irrelevant to our situation over all these lost years.



Moody's upgrade


Balasubramanian | Wed Nov 22 09:05:37 2017


As rightly said no room complacency Indian economy is totally different from european economy and any upgrade by world bank may brlied in no time considering demo n gst implementation and Gujarat n himachal Pradesh poll which will have policy relook by government. Still agriculture n textile industry has not shown any revival which are backbone of indian economy



Indian Reforms


Andreas Zwick | Wed Nov 22 07:59:31 2017


Yeah, congratulations! Think it was very important that India has signed the environmental protection contract in Paris and that the West has understood that they have to contribute to the huge challenge thrat India has in this respect. India could profit so much from this when protecting the environment. Clean cars, solar energy and on and on...



Labour reforms is required for industrial growth and employment growth


R.h.sreenivas setty | Wed Nov 22 06:20:19 2017


Labour reforms is required to be considerd on priority for growth of industry in turn growth in employment keeping in view of interest of both party's.


Customs Exchange Rates
Currency
Import
Export
US Dollar

66.20

64.50
UK Pound

87.50

84.65
Euro

78.25

75.65
Japanese Yen
58.85
56.85
As on 27 Apr, 2022
Daily Poll
COVID-19 has directly affected your business
| | |
| --- | --- |
| Commented Stories | |