---

Farm debate

---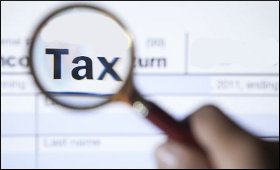 | | |
| --- | --- |
| Top Stories | |
Bikky Khosla | 02 May, 2017
Should agricultural income be taxed? Last week a Niti Aayog member argued that the government should tax farm income above a certain threshold. The view stirred up a hornet's nest among many. Oppositions took no time to condemn this attempt to "back-stab" the country's farmers. The government think-tank distanced itself from the comments made by the member and the Finance Minister rushed to clarify that the Centre had no plan to impose tax on farm income. But the debate refused to die down, with a top government official later in the week saying that states have no constitutional restriction in taking such steps.

Time and again, experts have raised concern that many tax evaders see tax exemption on agricultural income as a loophole. According to a media report, a RTI reveals that the agricultural income earned by the 6.57 lakh assessees who filed returns in 2011, at nearly Rs. 2,000 lakh crore, was over 20 times the country's gross domestic product of over Rs. 84 lakh crore at the time. Equally dubious is the finding that farm income rose sharply during the same period when the Centre initiated black money probe in foreign accounts. According to another report, the average income of these so-called farmers was around Rs 300 crore and in the next year it averaged to around Rs 70 crore per farmer.

The above findings indicate that the blanket relief on agricultural income is being misused by many non-farmers, and this has prompted some to suggest taxing agricultural income above a certain level. In fact, the Economic Survey last year expressed a similar view when it said that better-off people should reasonably be taxed, no matter whether they got their income from agriculture. On the contrary, opponents of this view argue that it can be dangerous given that our farmers' income are highly volatile and prone to natural calamities, prices instability and other factors. The idea also sounds somewhat odd at a time when several parts of the country are in the grip of an agrarian crisis.

Our marginal farmers' interests need to be protected by every means possible, but it is unacceptable that corrupts continue to misuse the exemptions meant for farmers. The issue is highly sensitive politically and that is why no effort has yet been made by any government in this direction. This inaction should end. It is difficult to believe that in democratic polity a government will ever be able to win over the fear of losing populist support, but it should at least recognise the fact, instead of always cowering down, that good economics may not always mean poor politics and even tough economic measures can earn good political results if executed in a bold but sensible way.

I invite your opinions.
Please comment on this story:
Subject :
Message:

(Maximum 1500 characters) Characters left 1500
Your name:

Income tax on agricultural income


sudesh seth | Sat May 6 12:42:17 2017


Agricultural income must be taxed beyond certain point that would mean that only rich are being taxed. Of course when there is calamity, their tax will be of course will be reduced. Particularly people living in cities and have farm income as well must be taxed on their income.



Tax on agricultural income


C. Sundaresan, Exim Consultant | Thu May 4 06:23:59 2017


One way its right on the part of Govt. to impose tax on agri income. But before that, Govt should take care of farmers who doesn't have taxable income, by giving them some regular monthly income by crediting to their bank a/c. regularly. Thereafter whoever claims tax exemption in the Tax returns by showing as Agri income, it should b eliminated. Once Aadhaar is linked, automatically all marginal farmers can be detected. For this Govt. can impose Agri cess viz. Swath Bharath Cess.



Farm Debate.


Dr.Dinesha Shetty | Thu May 4 04:14:30 2017


I am shocked to see the avg farm income @70 crore per farmer who has a Pan Card. Do you think our IT officials are sleeping is it possible looks something wrong with the figures. It looks alarming for a common salaried man to read this kind of news and think that farmers need to be taxed. Give them good seeds, fertilizers, irrigation facility and ensure good prices for their product and you have all the rights to tax them. They are burdened with huge debts and ROI is always negative when it comes to a farmer with less than an Ha of land. Please think of them. No goodies are reaching the farmers please keep in mind. Irrigation and fertilizer subsidy is not the real subsidy which the farmer gets compare the price of the same in other countries you will know. Ex. Malayasia, Thailand and Indonesia.



CEO's note.


Harishkumar Trivedi. | Wed May 3 18:06:25 2017


Government must impose INCOME TAX on the agricultural income . Now a time receive to impose income tax on the agricultural income. I totally agree with the last paragraph of the CEO's Note.



Fixing black sheep shouldn't be excuse


Umesh Bandaragal | Wed May 3 17:01:14 2017


Systemic failure to fix the black sheep can not be used as excuse to slap tax on farmers, instead of finding solutions to uplift and make agriculture a self sustainable which is already on death bed...huge gap is there in policy makers mussing and ground reality on farm,...if policy makers start to make decision based in surface level understanding, these people pushing back India into begging bowl of the world era...immediate responsibility of policy makers is protecting environment, making it conducive for agriculture and make farmers self sustainable by providing right price and market for their produce....



Taxing agri income


Dr. B.S.Dahiya, Agriculture Professional | Wed May 3 12:16:09 2017


What %age of farmers have marketable surplus ?Any thought on narrowing the gap between what a producer gets and a consumer pays which varies from 100-250 percent .Govt.must ensure regular and quality inputs, offset the weather effects, electricity supply to farmers is during night that too, frequent break downs, why the farmers are not allowed to sleep during night, is he not a human being, those who talk of taxing agriculture for at least two seasons. Govt.must analyse why a farmer's son does not want to do farming.


Re: Taxing agri income


Vikas Hajare | Thu May 4 05:00:22 2017


Farmers son does not want to do farming, because farming income is non taxable. No one want to do non taxable business, non taxable means non profitable. Think! Government is providing 24hr Electricity to Other businesses, Why not providing to farmers. Because the farming income is non taxable. Think! Think! Think!


Need a database


Mahesh | Wed May 3 11:36:42 2017


Govt. should make a database of all the farmers in a country and upgrade it regularly and then they can scrutinize their banking transaction closely.This will help Govt. to identify real farmers.



This inaction should end


S Chakraborty | Wed May 3 11:31:58 2017


This inaction should end. It is difficult to believe that in democratic polity a government will ever be able to win over the fear of losing populist support, but it should at least recognise the fact, instead of always cowering down, that good economics may not always mean poor politics and even tough economic measures can earn good political results if executed in a bold but sensible way.



Tax on agriculture income


RKK | Wed May 3 11:28:19 2017


Matter of fact is that the middle class businessmen suffers because of tax free & freebies given. Agriculture income above 5lakh must be taxed as government also gives grants,subsidies,loan waivers thus no reason to not to pay tax. Govt does not hear the plight of a businessman if he/she suffers loss, no medical treatment..nothing..only compliance and compulsion, because this class is not even 4% of Indian populations and hence are politically written off as 'of no use'



Comments on Farm Debate


K Purushothaman | Wed May 3 05:51:44 2017


Your article touched upon taxing agricultural income beyond certain threshold limit. I strongly agree to include farmers like others and their income to be considered under Income Tax. In the case of Farmers income from agriculture can be considered taking into real situation such as drought, flood, pest attack, etc and accordingly some rebate can be considered if they insure all their crops under crop insurance. This way farmers will be benefited if they suffer from drought, flood, heavy rain, etc.



Poor politics and Good economics results.


Ram Mani Tripathi | Wed May 3 04:17:07 2017


Honesty is the matter of breed and no law and make persons honest ,patriarchate,dedicating and accountable unless and until the property created by undue and dishonest means is confiscated by the Government . All the efforts to check the economic corruption by introducing the law went in vain because so many wolf are there in cabinet .



Farm Income


Nagender Chilkuri | Wed May 3 01:07:19 2017


Farm Income should be taxed as long as the Government puts in reasonable scale and relate the income to the land holdings. What has happened is that Rich people have hoarded land and are showing income on that to avoid taxes.


Customs Exchange Rates
Currency
Import
Export
US Dollar

66.20

64.50
UK Pound

87.50

84.65
Euro

78.25

75.65
Japanese Yen
58.85
56.85
As on 07 Jun, 2020
Daily Poll
COVID-19 has directly affected your business
| | |
| --- | --- |
| Commented Stories | |