---

It's time for SMEs to go online

---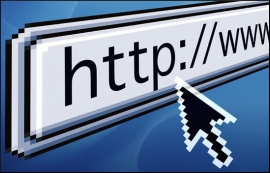 | | |
| --- | --- |
| Top Stories | |
Bikky Khosla | 21 Mar, 2017


The number of Internet users in India is expected to reach 450-465 million by June, 2017 from 432 million in December last year, a report said recently, adding that it did not factor in the impact of demonetisation, which has given a big boost to digital and mobile transactions. While these findings once again confirm the rapid pace of Internet adoption among Indians, the fact that the way that our small and medium businesses have been doing business remains largely unchanged. According to a newly released survey, a whopping 68 percent of Indian SMEs are still offline.

All evidence supports the belief that going digital can help save money, increase profits and improve productivity, but unfortunately more than half of our 51 million SMEs (MSME Annual Report 2015-16) still operate with traditional methods. Worse even, only 2 percent of our total SMEs actively sell or promote their business online, with the remaining hardly using the full potential of the Internet and digital tools. So, the sector is losing out on the benefits of embracing digital. There's additionally an opportunity of massive potential in the future, with the Internet user base in the country expanding at a stunning pace, but our small businesses are paying no heed to it just by refusing to be a part of the Internet revolution.

The survey shows that digitally engaged online SMEs are 4 times more likely to see an above average revenue growth rate as compared to SMEs which do not have digital presence. Even those SMEs, which have digital presence but do not actively sell or promote their business online, are 1.05 to 2.1 times more likely to grow revenues faster than their offline peers. When it comes to increase in customer base, digitally smart SMEs in the B2B segment see 20 percent increase in customer base, against 10 percent for offline firms. Similarly, in the B2C segment, digitally active SMEs see twice the growth rate in the number of orders. Digital engagement also helps to grow beyond local boundaries, the findings show.

So, what's holding our small businesses back from going digital? A major factor -- among others -- the survey finds is lack of awareness. Around 35 percent of offline SMEs still believe that digital technologies cannot add much value to their business. This is surprising. One may argue that this poor level of awareness is due to government inactivity or the limited reach of its programmes and schemes, but I think it is equally important that SMEs do their bits too. They have to free themselves from this reluctance to change, embrace the Internet, and make greater efforts to upskill themselves.

I invite your opinions.
Please comment on this story:
Subject :
Message:

(Maximum 1500 characters) Characters left 1500
Your name:

ceo's note


Harishkumar Trivedi | Sun Mar 26 19:55:31 2017


Yes , Now a days it is proper time to enter our country joined global business through internet and digital system.



Digital marketing


Divya kavdia | Sat Mar 25 04:56:32 2017


Yes ,it is true a major portion of our SME's are using only traditional way of advertising ,the reason behind this is lack of awareness, resistance to change and also lack of proper companies who give these types of services.Now ,the time has come where we have to go online from offline if we want to walk with the world.Otherwise we will be far away and will loose our revenue gradually. Thank you so much for sharing this article .



It's time for SMEs to go online


Pranab Deb | Thu Mar 23 06:32:58 2017


I think SMEs need to be educated about how to be digitally engaged fully. They don't have the luxury of appointing consultants like big industries do. So both Governments & Trade Associations may help in this regard. You may also promote the ways within your capabilities. Thanks



Reply


Prasenjit paul | Wed Mar 22 18:26:31 2017


Being a small manufacturer of bhujia,namkeen,chanachur,besan & rice powder from a small state I don't see any opportunities through online as people in my arena are still equipped with old tradition. How it will help have few knowledge about it though.



Internet plays a big role


Raj Kumar Tenali | Wed Mar 22 15:42:00 2017


Internet plays a big role not only in one's personal and family life but also and particularly in business segments. Internet makes things easy in human life to make it more comfort and joyful. I strongly suggest business people whoever feel it suitable to their business should utilize Internet to get their revenues increased.



Adoption of digital technology by SME sector needs more attention.


N.Krishnasamy. | Wed Mar 22 13:44:48 2017


Our country covers mostly with rural population brought up by traditional methods of business transaction.So it needs more thrust to create awareness even in educated/well beings.



Are there measures in place


Dennis Obinna | Wed Mar 22 13:01:29 2017


Its really a welcome development to see the amount of internet user go up; but what are the measures put in place to ensure penetration at the grass root. I think that would really go a long way.



It's time for SMEs to go online


S Chakraborty | Wed Mar 22 10:33:36 2017


Online transaction is must for SMES.



e-SMEs


George Lloyd | Wed Mar 22 09:30:52 2017


It is true that SMEs are slow in adopting digital platforms to grow their businesses. Customer basic needs are mostly satisfied by SMEs and they would go extra miles to get it. So digital hindrance is more of SMEs challenge than a customer. What a customer require is that important information about products/services and where they are found. SMEs have failed in this front because they have refused to invest on visibility of their institutions and what they offer to the customer. They have remained local while customers have gone global - not limited by boundaries nor trade tariffs. Most SMEs are slow in registering growth because they do not want to take risks by investing in like digital platforms that increases their accessibility. ICT is a fast growing sector because most governments in the world have embraced it and are working with technology companies to expand the technology infrastructure. However, every development comes laws and regulations. Most SMEs fear to conform to regulations for unknown fears. They hold back that crucial business information that customers need to make purchase decisions. They fear that if they open up and publicizes their businesses, the tax man would catch up with them or create unnecessary competition from other SMEs. This inferiority complex by SMEs is their undoing in the 21st century. Customers have moved on and will get what they need at any cost and from wherever it is found.



Reply to your letter.


T.N.Ananda Rao | Wed Mar 22 08:20:00 2017


Your assessment and concern are both timely and important. It is time we all go digital not only in our interest but also the nation's for enhancing our G.D.P regards, Ananda Rao. T.n. Director, Appro lubes pvt ltd, Bengaluru..


Customs Exchange Rates
Currency
Import
Export
US Dollar

66.20

64.50
UK Pound

87.50

84.65
Euro

78.25

75.65
Japanese Yen
58.85
56.85
As on 27 Apr, 2022
Daily Poll
COVID-19 has directly affected your business
| | |
| --- | --- |
| Commented Stories | |