---

Poor state of state finances

---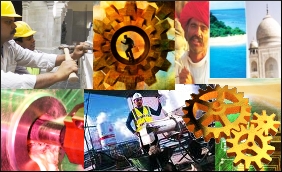 | | |
| --- | --- |
| Top Stories | |
Bikky Khosla | 20 Jun, 2017


The last week saw release of a number of key macroeconomic data sets. Inflation, both retail and wholesale, fell sharply in May, raising hope of a rate cut by the RBI in coming days, but industrial production growth slipped to 3.1 percent in April, again pulled down by poor manufacturing. Exports for May rose by 8.32 percent to $24 billion, but trade deficit shot up to nearly a 30-month high, mainly due to increase in gold imports, resulting in marginal increase in current account deficit to $3.4 billion in the fourth quarter of FY'17. While these macro figures give a mixed picture of the overall economy, lately a greater concern has gained increasing attention: declining financial state of our states.

According a recent report, 'State Finances: A Study of Budgets' by the RBI, the debt-to-state GDP ratio of as many as 17 Indian states sharply increased in the past year. For Rajasthan the ratio stood at 10 percent, Bihar 6.9 percent, Goa 6.8 percent, Haryana 6.3 percent, Uttar Pradesh 5.6 percent, and Madhya Pradesh 3.9 percent, and for all states taken together, this ratio hit an alarming 3.6 percent, which significantly breaches the 3 percent ceiling under fiscal prudence rules. In other words, our states are borrowing money like never before, but producing not enough to pay back their debts, and as a result, their development spending — which is seen at its slowest pace in 13 years this fiscal year — has taken a hit. This is a real concern.

Now, let us come to the farm loan waiver debate. While a number of states have already announced farm loan waivers and several others are also looking at a similar move, the above scenario clearly shows that loan waivers will place further financial stress on the already debt-burdened states. We have seen many a time in the past how this quick-fix measure scarcely addressed farmers' distress, but led to sharp fiscal deterioration. The finance minister recently said that the Centre would not bankroll these waivers announced by the states, but this is not enough. The government should urgently focus on addressing the structural problems in agriculture.

While the Centre till now has shown great success in controlling fiscal deficit, which was restricted to the target of 3.5 percent of GDP in 2016-17, it now seems that mismanagement of state finances may rob the economy of this benefit. Our state governments need to look beyond populist measures and instead focus on steps to consolidate their fiscal position. On the other hand, the Centre, instead of just shaking off the responsibility by transferring the onus to the latter, should look for options to check such fiscal extravagance by the states. If India is to grow, its states must become the champion of growth. The task of achieving macro stability must be shared by both.

I invite your opinions.

Please comment on this story:
Subject :
Message:

(Maximum 1500 characters) Characters left 1500
Your name:

Loan waiver


Kunnakkattu.J | Thu Jun 22 01:43:07 2017


First let me talk on farm loan waiver. Though it is not a good policy, government have to consider it due to pathetic condition of farmers because of poor monsoon. In reality for helping farmers, it is advisable to give loan up to 2 lakh rupees interest free in future. Now talk about industrial growth. It got back to lower steps due to government's cash policy. Government want to control cash transactions but it is not fair to start a policy without notice. Now the existing industries stop manufacturing for a while due to GST and there will again be shortage of goods in market which may cause another price increase. The promoters and industrialists have sufficient wealth to challenge any adversity but the poor consumers don't have. So what government ought to do was to go for identification of poor and rich, give incentive to poor and tax the rich. In fact the GST is taxing poor and giving the earning of it to government employees and MPs, MLAs.



Agriculture loan


Bhabeswar Munshi | Wed Jun 21 15:17:30 2017


Do not wave loan. you may delay the recovery. Do not distribute SUBSIDY. instead provide permanent solution. For agriculture primary requirement is water, This should reach to the farmers field by means of cannel not by bore well which consume diesel. Connect Rivers and cannels. provide technical knowhow and monitor to get compost generation and use to the field not chemical fertiliser. purchase all the agro-product direct from farmer's house.so that they do not fall on the trap of Mondi guided stockist. Should follow AMUL philosophy and method. provide technology for value added crops based on the geographical location. Official should be target driven and responsible for their respective locality and their salary be related to the output of their area only. All govt. school teacher also have to participate on it and again their salary be relate with the output of their area. Overall the allowances of all MP/MLA/MINISTER will be based on how effectively they develop this culture. their constituency



Poor state of state finances


S J S RAVI | Wed Jun 21 12:15:32 2017


Majority does not fill stomachs. The Brute majority BJP got in UP was a disaster waiting to happen. The Lead taken by Yogiji to waive 35000 crore Farm Loan has started competitive action from few more states. Due to the excesses of emergency in 1975, population control has become a taboo for all political dispensations. This population explosion has resulted in fragmentation of land-holdings. Consequently there are more mouths to feed on smaller land holdings. Aspirations fed by education, TV serials etc are driving rural India to Urban areas. Urban Landscape cannot create infinite jobs. Service sector will soon saturate. The service sector cannot grow constantly without a booming core sector. The SME Sector, the biggest employer of low skilled labour is hit mortally by demonetization and now hastily contrived GST. The tax terrorism in India always targets the weak and the marginal. Most people are now at below subsistence level. Our times are over. Dead or alive for few years is inconsequential. The children or Grand Children who had the escape velocity are settled abroad in better climes though they may get TRUMPED or feel dismayed if luck does not hold. The population of India is too large to sustain on the limited land mass, water, energy (oil) resources. It is too late already to arrest this juggernaut. Hope someone looks the problem with wide open eyes. Loan Waivers are not even enough to shoo away the wolf at the door today. He is going to visit us tomorrow again.



PM Farm Loan waiver went wrong


Abrar Pasha | Wed Jun 21 11:58:21 2017


I would like to bring out a ill conceived idea of our PM during UP election. We all know that UP election was greatly a prestige issue for BJP and PM Modi. It is also worth noting that it was PM Modi who brought immense level of aspiration among the farmers and an Auction of loan waiver- 50, 60, 70, 80.... farmers are now considering their own demand of waivers. Center has to think beyond mere winning elections, states fiscal prudence means central fiscal prudence. FM cannot shrug off his role in consolidating efforts of states



In West Bengal SME in trouble due to lack of skill labour problem


PARAG KUMAR NAG | Wed Jun 21 11:02:26 2017


We SME companies are mainly facing trouble due to lack of skill & unorganised labour problem. Although proper area, location, infrastructure etc. Financial supports & time to time loan waiver is not the solution. Proper skilful labour is the key of success of SME business. And also the simplicity in taxes & arrange Book of accounting also a problem, small purchase & short term labour availability also a big challenges in this field.



agri loan waiver


Rohini Naidu | Wed Jun 21 09:31:42 2017


As farmers are asking for loan waivers every year, it is creating financial stress on our economy. If farmers are asking for loan waivers, list them as illegible for any other loan.



Appeasing the voters with populist measures


Raj | Wed Jun 21 06:44:53 2017


Well written article. States are only focusing on appeasing the voters with populist measures and all this without money in treasury. Day is not far away before they default on salary.



Misuse of funds available


Arvind Kishore Bhargava | Wed Jun 21 05:57:37 2017


Good article. In order to secure vote bank, ruling parties are making misuse of funds available with state exchequer as also given by Centre. It is alarming and fraught with danger of failures. AK Bhargava-09425157452



Indian Economy


Somwyanarayanan | Wed Jun 21 04:53:23 2017


It is high time that all political parties first taught what is economy and how States contribute to the Nation Building. It is very unfortunate that most of our politician dies not know economics. What they do is to spew some numbers during TV debates given to them with out understanding it. Unfortunately most of the politicians do regional politics without understanding the overall picture. Some economists should be engaged to teach our politician the importance of integrated economic development.



An excellent overview


D.B. Mehta | Wed Jun 21 04:27:13 2017


An excellent and succinct overview of the present situation. A very strict control of the State budgets, unnecessary and uncalled for sops and projects to be curbed by the centre disallowing any endeavour that does not take into account an extreme state situation (such as drought) and such situations where farmers and people in general are put into negative circumstances on a permanent basis. Water is health and wealth, without the proper infrastructure for same the population will and has remained in distress. The interest in states to obtain building of monuments and statues offers zero help to the metros that are bursting at the seams. Building of strategic bridges to alleviate city congestion, maintaining of green belt areas and forests, as more and more people are becoming sick due to uncontrolled pollution. Stricter control on the states service sector, to provide electricity, water, garbage collection and clean streets should one of the essential concerns relating to fiscal control. The Centre needs money, the people need services. Good services provide a clean environment, good health and peaceful citizens. Unnecessary use of govt funds needs strict control of the state and those who would misuse their power are doing a great disservice to the tax payer who pays the civil servant wages and the country.



Comment


Bhagyesh Vanarase | Wed Jun 21 02:29:22 2017


Rightly Said. Time to take practical decisions instead of popular ones.



Farm loan waiver


Joga Rao | Wed Jun 21 01:57:58 2017


Some suggestions for the govt to consider: Farm loan waivers must be linked to the failures of the monsoon. There should be a govt authority to recommend marginal reduction or increased time frame in loan repayments during times of distress. Poor farmers should be identified on the basis of aadhar cards and considered sympathetically. Belligerent farmers, like those whom we witnessed in Maharashtra dumping vegetables and milk on the roads,should be punished. Populist moves like we saw in U.P. should be curbed by the centre itself. Farmers should be given the choice to sell their produce to govt agencies at prices fixed by the govt agencies instead of selling to middlemen at throwaway prices.


Customs Exchange Rates
Currency
Import
Export
US Dollar

66.20

64.50
UK Pound

87.50

84.65
Euro

78.25

75.65
Japanese Yen
58.85
56.85
As on 27 Apr, 2022
Daily Poll
COVID-19 has directly affected your business
| | |
| --- | --- |
| Commented Stories | |