---

Reforms hold key to growth

---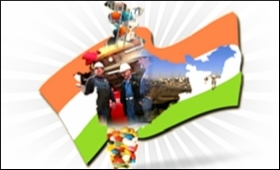 | | |
| --- | --- |
| Top Stories | |
Bikky Khosla | 17 Jan, 2017
Reforms will decide the coming days of Indian economy, global credit rating agency Moody's expressed this view in a recent report. It said that the Government's capacity to implement reforms and policy effectiveness will decide the economy's rating going forward. Relaxation of foreign investment restrictions, passage of the GST bill and advancement of a workable bankruptcy code, these areas are especially pointed out by the report. The view sounds logical and I think the Centre, instead of seeing future success as guaranteed, must focus on continuing the reform path to ensure growth.

During the first two years of the Modi government, people talked about absence of "ground-breaking" reforms, but we cannot take away the positives of the government during this period. FDI norms have been relaxed in more than a dozen sector, several measures to cut red tape have been introduced and many social benefit schemes have been launched. Also, the Government fast-tracked road building, railway and highways projects. Then in 2016, several key reforms, including the Aadhaar Act, Mines and Minerals Amendment Act, the Real Estate Act, and the Insolvency and Bankruptcy Code have been introduced.

We cannot deny the fact that most economic indicators today show that our economy is now on a much better footing than it was under the last government, but at the same time we cannot help but accept the fact that a lot has yet to be done. Despite strong economic fundamentals, corporate spending and consumer spending are not picking up much. The infrastructure sector requires more financial infusion. Also, urgent steps are required, among others, to push manufacturing, employment generation, skill development, R&D, ease of doing business, savings in the economy, and progress on land acquisition and labour reform, GST and bankruptcy code.

Besides effects of the demonetisation scheme, progress of the GST bill and measures in the upcoming Budget, I think two other major factors might define the year 2017. First, the US policies, including a new tax plan, under Donald Trump who is also vocal for his stringent immigration policies. Second, results of the assembly elections in five states that will be held between February 4 and March 8. If BJP wins in these states, particularly in UP, which contributes 31 members to the Rajya Sabha, the party's strength will get a big boost in the House.

I invite your opinions.
Please comment on this story:
Subject :
Message:

(Maximum 1500 characters) Characters left 1500
Your name:

SOLVING PRESENT&FUTURE PROBLEMS


mphariprasad | Sat Jan 21 10:12:14 2017


Present problems like usage of drugs by students,waste&pollution,terrorism&the health of working class to be taken care besides economic growth.Work time to be reduced to overcome job loss owing to automation. At present work travel for work up&down=slavery days. most of working class people have health problems like BP,diabetic,ENT,optical,lung, liver, kidney,skin&cancer problems besides others. Workers are not getting time for own health care or have no time for children. This loss of affection drives children to drugs&crimes. Reduction in work time will ease workers&help wider monitory distribution more chance for employment. Working mothers of infants require about 18 months leave to full fill birthrights of new born. waste,pollution control&terrorism, climate, education are being taken care now. Drug addiction among students& terrorism require war foot attention. Those paying income tax may not be given subsidies meant for poor. Evasion of tax by professionals to be plugged. Farm house income to be monitored&taxed as it help black money conversion. To prevent corruption audits during or before deals may be recommended&in emergency ratification may help&reduce postmortems. EXIM policy may guide mutual quota within say 10% to balance trade country wise. Implementation of projects to be monitored as funds are not properly used. We must give importance to youngsters&children as the future world belong to them. LET US GIVE DESERVING CARE TO CHILDREN.



We cannot deny the fact that most economic indicators today show that our economy is now on a much better footing than it was under the last government


Chandrasekharan | Fri Jan 20 10:44:56 2017


Please elaborate with facts and figures. The people at ground level do not find any reason to believe your statement.



Reforms hold key to growth


N, Sankaran | Fri Jan 20 08:42:01 2017


Mr. Sampath's question "how the common man on the spot , for whom these reforms are meant would derive the full benefit?" is a mammoth one and I doubt there would be anybody who in the present political scenario would answer this. He has scored a bull's eye. Many of us are a simple lot and economic policies and reforms thereof are Greek and Latin to us. What we want is absolute check on the price rise and slashing down the price structure to what it was a few years ago. Demonetization had seen more people travailing than anybody jumping with joy about the black money being wrested out of the hoarders. What we can do in this world's largest democracy ? If we elect another government in the next election it is going to be jumping into fire from the frying pan.. We have become accustomed to be unaware of the pitfalls in the mainstream of life. Mr. Modi is a grand orator and he holds the plebeian spellbound. Maybe his intentions are good but to what avail. Corruption is still rampant based on my own experience. All people of highest erudition like Mr. Sampath have to strive to put things on even keel so that our country emerges the most forward in the international panorama .



Reforms


Vijay Kumar Nambrath | Thu Jan 19 08:44:56 2017


As far as I understand as a layman on managing a countries' modern economy I am sure no country of the size of India can afford to disrupt the basic banking economic activities to this scale of 85% value of currencies demonitization. It's very much evident of the fact that large numbers of middle/lower/poor class of people of the country suffered and I believe this ill conceived action completely shattered the consumer's sentiments and in that process consumer spendings and related activites are expected to be down for relatively longtime. With regards to the Govt. machinery, I am sure most of the people agree that absolutely there is no remarkable progress in the competence of the working of our bureaucracy and in this context I am compelled to suspect the will of this government to set right the basic infrastructural requirements for the competent functioning. In short instead of setting their own house in order trying to impose big burden on common man by way of forced digitalisation on a country telcom infrastructure and internet penetration is at its lowest and cost is at its highest.



Reforms hold key to growth


G.Sampath. | Wed Jan 18 13:45:10 2017


Sir , This refers to the write up on the above from Mr.Bikky khosla , CEO . While most of the technocrats , Industrialists and the economists of our Nation would agree with the general principles drawn , the specific question remains , how the common man on the spot , for whom these reforms are meant would derive the full benefit? All would agree that our nation for the first time , in this very competitive world , is facing a big shock in the demonetisation act , which our rank and file never faced in their life so far. As a very senior citizen , a technocrat from IIT and a retired CEO of a multinational , It is my honest opinion that the government agencies along with their Bureaucrats , who were basically responsible for this present crisis situation , should review on a day to day basis the problems at ground level and take immediate corrective steps so that , the common man in the ground level feel confident that our PM Mr. Modi is determined to do ' the walking the talk ' . Many governments have come and gone and unfortunately , the status of the poor remains unaltered. Let the politicians and their Bureaucrats remember it is the thumb impression of those millions of poor people only decides their fate and growth . We are all glad our beloved PM has understood this and hope he would set right things in order. In that respect the reforms do hold the key to growth. JainHind and God bless India. G.Sampath .- 18-1-2017



Reforms


Vikas Mehta | Wed Jan 18 05:10:22 2017


Steps to be taken to remove mediators bet-ween farmers & users.Also support required for direct involvement of farmers for converting these crops to value added products.



Reforms or Deforms


Rizzz | Wed Jan 18 04:36:25 2017


Fact of the matter is , Government has failed on all front... Just looking for damage control. Least is expected from this Government. They are more concerned about nonsense issue rather then delivering at grass root level..



Positives Not Visible


Shyam Maheshwari | Tue Jan 17 14:18:59 2017


I fail to understand editor's view of 'positives' in last two years.None of them are visible at ground level. Red tapism and corruption has increased at all levels. At least for a micro and small industrial enterprise, there is no ease of doing business.


Customs Exchange Rates
Currency
Import
Export
US Dollar

66.20

64.50
UK Pound

87.50

84.65
Euro

78.25

75.65
Japanese Yen
58.85
56.85
As on 27 Apr, 2022
Daily Poll
COVID-19 has directly affected your business
| | |
| --- | --- |
| Commented Stories | |