---

New IPR policy

---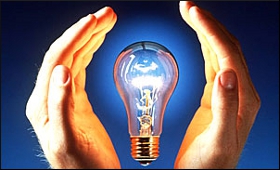 | | |
| --- | --- |
| Top Stories | |
Bikky Khosla | 17 May, 2016


The government last week approved a new Intellectual Property Rights (IPR) policy. It sets out seven broad objectives — including strong laws, effective enforcement, better administration, promotion of public awareness, human capital development, generation and commercialization of IPRs — which are sought to be achieved through "detailed action points". Sounds good. In today's business environment, protecting one's IPRs is not an option but a way of doing business. Some critics have pointed out that the new policy lacks details, but I think the 'National Intellectual Property Rights Policy' is a progressive step, although a little delayed.

It is a known fact that the number of patent applications filed in India is very poor. We are lagging far behind countries like the US, China and South Korea in this respect. This low patent portfolio is making us uncompetitive in the domestic as well as global markets. So, there is an urgent need to spread IPR awareness. Also, IPR registration in India, as admitted by the Finance Minster recently, "takes very long, sometimes years". This needs to be changed. In addition, today most of our states have patent facilitation centres, but I think their number is far from being adequate. We have to increase the number of such facilities.

For small enterprises, the challenge seems tougher. Some time back, I had discussions with some small entrepreneurs on the issue. According to many of them, the cost required for IPR registration should be lower. Even when a small firm gets the patent, protecting it is also no less difficult due to high costs and legal issues involved. For some others, the process is so cumbersome that they simply choose not to register. A more serious issue pointed out is the difficulty in protecting even a registered brand. A single logo or brand name is registered for two or more parties! The government must be aware of these ground realities if it wants to achieve something real in promoting a IPR culture in the country.

Meanwhile, some latest macroeconomic data came as a setback for the economy. The IIP increased by just 0.1 percent in March, with the capital goods segment showing dismal performance, while retail inflation rose to 5.39 percent in April, denting chances of a rate cut by the central bank in its June review. It seems we have to wait a bit longer for any real sustainable turnaround in industrial output, but I don't think we should read much into these monthly numbers. Our exports also fell 6.74 percent in April, but again it is at least a relief to see that the decline has been arrested to some extent in the last two months.

I invite your opinions.
Please comment on this story:
Subject :
Message:

(Maximum 1500 characters) Characters left 1500
Your name:

PATENT APPLICATION GRANTED AFTER PUBLISHING IDEA


SOMNATH GARAI | Tue May 24 13:10:20 2016


dear sir, It is better if in our India patent application is granted after publication of idea like U S .Then we can examine our idea ,which is dependable on others,or we can sale our idea which is protected after published idea.I have left many idea in many national and international contest for unable to bear patent application's expenses . I request to think about it. Thank you, with best regards,



Relax cumbersome process


A.S.RANGARAJU @ SRI SRI SRI SATAKOPA RAMANUJA JEEYAR | Wed May 18 02:42:38 2016


New policy is attractive no doubt, but not many details are given , however my personal opinion, Govt must relax cumbersome process as business friendly not as political friendly. Decentralise and relax in procedures to be on line.This will improve business in India.


Customs Exchange Rates
Currency
Import
Export
US Dollar

66.20

64.50
UK Pound

87.50

84.65
Euro

78.25

75.65
Japanese Yen
58.85
56.85
As on 07 Jun, 2020
Daily Poll
COVID-19 has directly affected your business
| | |
| --- | --- |
| Commented Stories | |