---

Pay hike: Demand to get a boost

---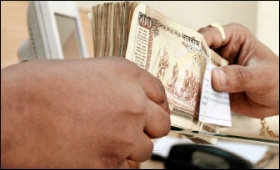 | | |
| --- | --- |
| Top Stories | |
Bikky Khosla | 05 Jul, 2016


The Cabinet last week broadly accepted the Seventh Central Pay Commission recommendations, a move that will lead to 16 percent pay hike and 24 percent increase in pension, benefiting 47 lakh serving central government employees and 53 lakh pensioners. The hike is close to Rs 85,000 crore, which, needless to say, is a substantial amount of money. The Pay Commission report was submitted in November 2015, and it is commendable that the government, unlike previous times, has acted on it fast. Most importantly, the decision has come at a crucial time amid global uncertainty arising out of Brexit.

There is little doubt that this big pay bonanza will give a massive push to consumer demand, well ahead of the year-end festival season. With more disposable income in hand, middle- class people are likely to loosen the purse strings and this, in turn, will result in higher demand. It is expected that sectors like automobiles, white goods and FMCG will benefit in a big way. In addition, I think the realty sector, which has been suffering the brunt of low demand for quite some time now, will benefit from the decision. Also, it is very likely that soon state governments, following the footsteps of the Centre, will implement pay hikes for their employees, which I think can provide a far bigger boost to the economy.

It is also great to see some green shoots coming out in the rural economy of late. According to some economy observers, consumption in rural India is going up slowly but steadily in anticipation of a better monsoon. Rural demand has remained dull due to two consecutive years of drought, but with the Meteorological Department recently forecasting better than normal Southwest Monsoon for the year, consumers are now no more holding their purchases. Rise in tractor sales in the first five months of this year supports this view. It is also expected that higher Budget allocation for schemes like MGNREGA will play a key role in pushing rural demand in the coming months.

Meanwhile, the Nikkei India Manufacturing PMI rose to a three-year high of 51.7 in June and it is fairly clear now that the weakness in the sector in the preceding two months was not due to any increasingly deepening crisis, but mainly the result of some transitory factors, including elections in five states. During the month, both production and new orders witnessed growth. Also, both foreign and domestic orders rose, but it was the latter that played the key role. In addition, the data shows decrease in purchasing cost inflation, which, it is expected, may prompt the RBI to cut rates.

I invite your opinions.
Please comment on this story:
Subject :
Message:

(Maximum 1500 characters) Characters left 1500
Your name:

Seventh Central Pay Commission


M Thandapani | Thu Jul 7 07:49:05 2016


I 100% agree with ARUN PANGARKAR | Wed Jul 6 04:19:41 2016. There should be similar commissions set up to increase the earnings of Agricuturist and factory workers. Also the State Governments and Union Territories should be made to increase the salaries of their employees similar to the ones proposed for Central Government Employees. It is not democratic to take care of 1% of population and leave others to the fate of God.



Seventh Central Pay Commission


M Thandapani | Thu Jul 7 07:05:48 2016


Such a stiff hike in the salary structure of central government staff will only have negative impact viz. high inflation, essential commodities prices soaring high, etc. I suggest such Pay or other Commissions should be set up for fixing the crop prices, salary of factory workers who actually are responsible of growth of GDP. Also, will the central government would make it mandatory for all the state governments and union territories to announce similar hike for their employees. If these do not happen it will only result in deep hike in the Revenue Expenditures of Central Government without corresponding increase in Productivity or GDP.



Seventh Central Pay Commission


ARUN PANGARKAR | Wed Jul 6 04:19:41 2016


Seventh Central Pay Commission is best for all Government Servant due to which their economical condition will become very strong.But What is the planing of Government to improve the economical condition of other people?In progress of country there is not share of other people?Due to increase in payment of Government Servant prices will increase & economical condition of other people will become bad.When will Government think about it? There is a GREAT contribution of other people than Government Servant in progress of country. Farmers,Workers work hard up to more than 16-16 hours daily due to which progress of country is occured.When will Government think about it?In our country enough money is not obtained to Hard Worker whose work is really important in progress of country. Corrupt employees obtain lot of money without imp.work related to progress of country & REAL PEOPLE who are real HERO for becoming the country great remain poor.



7th pay commission


Narayan Avhale | Wed Jul 6 04:10:53 2016


Seventh Central Pay Commission recommendations, benefitting @ 1 crore employees & within short, follow this pay commission that will get benefitted @ 2.5 crore employees.At the same time govt. has to follow the agriculture zone by assuring min. value for agriculture crops ( food, fruits etc )considering the 7th pay commission. Actually this will increase the prices /inflation of all commodities except agriculture crop. This will lead to more suicide in the country. In the recent scenario, observed that the private sector are trying to use robot as machine operator hence there will not be any rise in employment. The unemployment issue will become critical & not be easily solved. I think, Central government has to be postponed such decision so that the fund will be utilised for development work. The rise in payment will not serve any purpose i.e. reduction in corruption, increase in efficiency, attitude towards work. Because we have the great experience of last 6 commission. As an example to see anywhere of government department, section or division, we can't be able to trace a single deptt. that is honest, faithful, fully efficient. The government is collecting various types of taxes, funds but we can't observe the utilisation or development any where in the country even after BJP govt.



Pay Hike


Raja Kumar | Wed Jul 6 04:09:17 2016


Central Govt employees will be happy with the kind of hike they are being recommended but at the same time they should put some clause on whatsoever work is being allocated to individuals is to be completed within the time frame or otherwise the sufferer will be common people like us, directly or indirectly affecting the growth.This is one submission. Secondly there should be some strategic review on private employees Remuneration also most of those working in MSME's. If Govt take adequate steps for resolving such issues it will be a big relief to a certain part of middle class people. Hope to see the above to get implemented from the current Govt, most of them might be expecting, an achievement.



RR to be made FM


MM | Wed Jul 6 03:49:24 2016


Why don't you suggest ways to make Raghuram Rajan the FM of india. If he is in the helm of affairs I bet the economy and the Sensex will go through the roof!!!






Sitaram sharma | Wed Jul 6 01:09:33 2016


It's very good increase in pay and very much better benefits to pensioners and salary persons. Nothing is wrong.


Re:


H kumar | Fri Jul 8 00:27:35 2016


No body talking for fixing responsibility & assured out against salary drawn.W hy not salary hike made linked to the out given by employee in service.

Customs Exchange Rates
Currency
Import
Export
US Dollar

66.20

64.50
UK Pound

87.50

84.65
Euro

78.25

75.65
Japanese Yen
58.85
56.85
As on 27 Apr, 2022
Daily Poll
COVID-19 has directly affected your business
| | |
| --- | --- |
| Commented Stories | |