---

Exports need strong push

---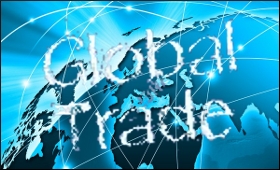 | | |
| --- | --- |
| Top Stories | |
Bikky Khosla | 19 Apr, 2016


The Centre may soon come up with some steps to boost exports. In a meeting held recently, chairpersons of export promotion councils raised a number of concerns — including problems in getting credit, requirement of more incentives, MAT on special zones, etc. — before the Commerce minister who in turn assured that several support measures are in the pipeline for the sub-sectors that need help. Our exports contracted for the 16th month in a row in March and I hope this time the government would come up with some really strong measures to support faster revival of the sector.

According to a recent WTO report, growth in the volume of world trade is expected to remain sluggish at 2.8 percent in 2016. This is not good news for India. Although the world trade body has clearly said that this concern should not be exaggerated and that there is still some scope for upside potential, I think it is the right time for our government to help the export sector regain its lost strength. It is true that the reforms being undertaken by the government and its continuous thrust to boost infrastructure would surely prove beneficial for the sector in the future, but we also need to take care of its short-term concerns, considering the current scenario in global trade.

The RBI, in its recent bi-monthly policy statement, has identified exports slowdown as one of the major factors that could impinge upon the growth outlook for 2016-17. According to the central bank, while factors like the government's strong commitment to fiscal targets, thrust on infrastructure, the 'start-up' initiative and expected high household consumption demand may prove beneficial, there are still three major challenges to the economy: low investment demand, slow revival of private investment, and finally, exports downfall due to tepid global output and trade growth. I think the Indian economy must start firing on all cylinders — including exports — if we want to realize the dream of becoming a global growth engine.

Meanwhile, it has been reported that the commerce department is considering setting up a specialized team to negotiate international trade deals. It is a welcome move. Over the past few years, we have signed a number of FTAs with partner countries, but there is widespread criticism that these negotiations have resulted in more imports and less exports by us. Reasons for this is often cited as poorly negotiated deals due to frequent transfer of members and lack of consistent negotiation teams. Also, industry representatives are not involved in the process. Now, the Centre wants to change this so that trade negotiations can garner better results for us.

I invite your opinions.
Please comment on this story:
Subject :
Message:

(Maximum 1500 characters) Characters left 1500
Your name:

Simple Guaranteed way to boost Exports


Milan Mehta | Mon May 2 17:34:31 2016


Sir, The moment Govt. declares 100 % Tax benefits to Export income, it shall unleash all creative brains in Indian business on the table and keep them busy burning candles till dawn to crack how, what,where and when to Export. Lets be practical and seriously think on those lines. Then Govt. can reduce the % years wise..80 % in 2017-18, 60% in 2018-19 or even earlier..



Exports need Push


MRINAL RAY | Sat Apr 30 07:02:27 2016


Sir, To add, may I request you to push for a practical approach paper on ECGC to come out with a customer friendly Guarantee Policy to the financing banks with reasonable premium rates both under 'whole turn over Policy' and 'Individual Policy' for the Gem & Jewellery sector who plays an important role in Indian Exports. Regards, Mrinal Kumar Ray Mrinalkumar.ray@gmail.com mob: 09867974544



Need Start Up Dead Small Scale Units


Vishnu Kumar Arora | Sat Apr 23 04:12:41 2016


Many small scale units lying dead.They have land, electricity power,finance, but can't understand what they start to produce and where to sell.? Government should help those who are filling nil sales returns or at govt level they start buying items from industries like they buy crop from farmers.



Govt Policy export


P P Madan | Fri Apr 22 09:07:22 2016


We hope the government forms a policy so that the incentives given can be passed on to the foreign clients with minimum risk and back lash by the government authorities. This should involve min. documentation and zero questioning once the consignment has been exported. All current policies put the small manufacturer into questioning several years after the equipment has been imported. (a) Provide incentive for sales travel (b) Provide easy finance as and when required at international interest rates. All Indian banks are ready to kill you. (c) Permit easy import material and machinery. The manufacturing scales are different. The quality needs are different. Look at Chinese imports, these are cheaper and raw materials and finishes are much better. thee call for additional facilities and automation. The government should permit machinery import at nominal duty, if want to make in India. (d) For exports the raw material should be subsidized, with zero tax, irrespective of from where ever it is sourced be it Indian sources or foreign sources. (e) The country and the exporters should plan now, what they can make and sell for USA NEW YEAR and other coming festivals. The markets in USA or other European countries should be flooded with Indian made items, meeting their quality standards on their festivals, sports meets, National events etc.



Exports need strong push


A V CHANDRAN | Fri Apr 22 05:07:58 2016


India must safeguard increasing return on Exports by all means enabling to safeguard increasing return with reference to Balance of Trade. The very pertinent question is how to improve the very area of exports? The only way left out is encouragement from Govt agencies enabling to get passed in international bids and ways and means for the purpose could be finalized by the joint efforts of Indian Exporters and participant working group. The other side is import and it needs discouragement strategies except crude imports. Crude import is very essential and imports of crude at continuous decreasing price will have direct impact on internal economic developments. For the last two years India could achieve best results by virtue of import of crude whereas it stands undisclosed in the floor of Parliament. When such macro generation of revenue by a country like India must report the same in the floor of the House whereas it is silent so far. By virtue of discouraging imports we must get such items produced in India applying or acquiring requisite know how and project profile enabling to reduce volume of imports to a great extend and in turn India could maintain exports with increasing return to build healthy economy of the Nation.



India-less export poor import


R Mehta | Wed Apr 20 22:25:55 2016


India's global online presence is negligent compared to other countries. There is quality, artistic and creative goods and merchandise in India, but it's not available to the world! In this day and age, when everyone ' Googles' if they want to purchase something or want a new product or information- other countries come up in search and they take the business. Indian Govt will have to help small businesses to have a user friendly online presence to be easily accessible with subsidised shipping etc.


Re: India-less export poor import


A V Chandran | Fri Apr 22 05:21:50 2016


Joint efforts of Indian exporters and imports with the joint venture of Working Group this type of problem must be resolved once for all by virtue of inviting ways and means enabling to encourage export and discourage import. Discourage import stands exception for Crude oil and Indian must find ways and means for producing other import. If import is discouraged corresponding volume will definitely decrease and if export is encouraged corresponding volume will maintain increase return. If this concept is applied by Indian Exporters and Importers India could maintain best results in Balance of Trade with increasing return. Encourage importers for producing maximum products in India by acquiring technical know how and project profile, infrastructure and economic Support.

Customs Exchange Rates
Currency
Import
Export
US Dollar

66.20

64.50
UK Pound

87.50

84.65
Euro

78.25

75.65
Japanese Yen
58.85
56.85
As on 13 Aug, 2022
Daily Poll
COVID-19 has directly affected your business
| | |
| --- | --- |
| Commented Stories | |