---

Rate cut: What is next

---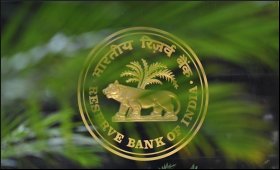 | | |
| --- | --- |
| Top Stories | |
Bikky Khosla | 06 Oct, 2015


Finally, it is done. Last week when the central bank Governor went for a higher-than-expected 50 bps cut, the move immediately invited praise from all quarters. There was a sense of euphoria all around. Industry experts hailed the move, with hopes that the rate cut would give a big boost to investment and consumption demand to prop up growth. It was also widely expected that the realty sector, which has strong linkages with the broader economy, would get a big push by the 'big bang' cut. Will these expectations actually come into reality?

In recent times, we have seen, more often than not, that commercial banks show reluctance to pass on the benefit to borrowers. They claim that their base rate is linked to cost of funds, which has not come down, and that is why they cannot transmit the policy rate cuts -- an argument that had been severely criticized by the RBI governor recently. This time again, he urged the banks to pass on the benefits to lenders, but still I can't help but be skeptical, particularly after the State Bank of India's decision to cut rate on new home loans only by 20 basis points. I fear this move by the largest bank in the country will encourage other banks to follow a similar move.

However, I don't think rate cuts alone can change the economy in a big way. Lately, we have seen a slew of positive measures, including approvals to payment banks, credit drive under Mudra, black money amnesty scheme, new spectrum trading guidelines for telecom operators, efforts to fast-track development of highways, relief to foreign investors from controversial MAT, etc. but still there are a handful of growth challenges the economy is facing, such as poor rural demand, power sector woes, sluggish realty sector, poor monsoon effects, low capacity utilization, bank NPAs and declining exports. To address these challenges, the Centre must spell out an action agenda.

Meanwhile, India saw the highest FDI inflow for new projects in the first half of calendar 2015, attracting $31 billion in capex from foreign companies. Our PM is doing a great job in stirring up global investment interest in India. But as far as 'Make in India' is concerned, apart from FDI, it has not been able to push our manufacturing. The Centre should identify and prioritize clear goals, make assessment of resources to be required in short, medium and long terms, look for ways to access foreign technology through trade talks and set a goal-oriented action plan involving all major ministries and the states. The 'Make in India' programme needs a relook.
Please comment on this story:
Subject :
Message:

(Maximum 1500 characters) Characters left 1500
Your name:

Wha is Next


S B Singh | Wed Oct 7 05:54:48 2015


Rate of interest is one of the important factors in deciding the success of any enterprise. But it is not the main ingredient. For enterprises to succeed it has to have market . To have market, quality ,price and service are most important . Do we have ?. Our export is falling every month.Are we being priced out?, China is biggest exporter to our country for all the items that we were producer of. Chinese imported material is meeting our in house demands. What does this mean?. We are inefficient producers . We can not stand to competition. We want only interest rate reduction. Even if bank rate of interest is brought to zero as is the case in USA, we will fail to meet Chinese pricing. We have think out of box to become a giant in export. Simply slogan of make in India will no work. We have to know what to produce, at what cost to produce , of which quality to produce and at what service level. We have build brand India. We have to innovate new products and other tricks to match the world producer. Except in outer space where do we stand in commity of nations. Of course in brain power we have place. Simply expecting interest rate to come down , we have to generate surpluses in pocket of Indian consumers and beat all others in quality , service, pricing and service. It needs a different mind set . Let us resolve to beat best in world despite level government support.Indian has to learn to stand on their legs.No amount of PM ,s foreign sojourn to seek investment will help.



Rate Cut: What is next?


A V Chandran | Wed Oct 7 04:40:45 2015


Proposed reform is a positive step with reference to Balance of Trade of our Great Nation! However next step must review the following critical issues with reference to Global Economy! Lal Salam! Globalization is a macro concept and is not a positive step in view of the following shortfalls: The existing currency concept has abnormal variable means whereas in terms of economic norms value of currency is firm and application to cost of product is variable. As such currency concept in force could be reviewed towards World One Currency subject to firm value. Further existing concept of market economy has abnormal variation as in terms of economic principles value of share is not at all variable whereas quantity of shares and dividend are variable. The concept of market economy could be reviewed to that extent wherein value of shares shall be firm and quantum of shares and dividend shall be variable. In order to have a viable start up of Globalization the above two concept could be reviewed otherwise Globalization will have direct repercussion in the World economic developments. This is being posted for reaction of the public and world as a whole. Views of A.V. Chandran


Customs Exchange Rates
Currency
Import
Export
US Dollar

66.20

64.50
UK Pound

87.50

84.65
Euro

78.25

75.65
Japanese Yen
58.85
56.85
As on 13 Aug, 2022
Daily Poll
COVID-19 has directly affected your business
| | |
| --- | --- |
| Commented Stories | |