---

Road to recovery: Hopes and fears

---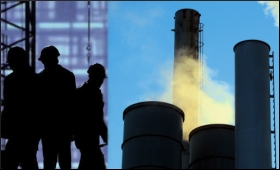 | | |
| --- | --- |
| Top Stories | |
Bikky Khosla | 14 Jul, 2015


Not all is well with India Inc. Several recent media reports clearly point to this situation. Factory output growth fell to 2.7 percent in May, dragged down by manufacturing; business confidence has hit a six-year low in June; during last fiscal, cash flow of the country's top 56 companies registered the slowest growth in three years; private sector investment is not picking up; and so on. But amid this pessimism, there is still hope. The economy is under stress, the industry is struggling, but a recovery does not seem far off.

Among the good news is that the monsoon concerns have ebbed. It was widely feared that a sharp shortfall in rain in July and August could adversely influence revenue growth of the industry -- food prices and overall consumer price inflation could rear its head again. But fortunately, monsoon has so far been better than expected. More or less, every region has received one or two good wet spells, which is good for kharif cultivation. Until now, insufficient rainfall and its possible effects on yields and prices of food products, particularly oil seeds and pulses has remained a big concern.

Another major concern -- the ongoing lull in investment activity -- could be addressed, as I mentioned last week, by sparking an investment cycle by public investment. It has been reported that the PMO is trying to arrive at a swift resolution of the hurdles delaying 410-odd stalled investment projects worth Rs 19.5 lakh crore. The effort is praiseworthy. In addition, I think the government could go for borrowing more to revive investment cycle. This might lead to marginal slipping from the projected fiscal deficit target of 3.9 percent of GDP, but such a move will definitely help the economy in the medium-term.

In the global front, the biggest relief is that the lingering Greece debt crisis has eased. On Monday, the Eurozone leaders reached a "unanimous" agreement, bringing an end to the fear of a possible Grexit and raising hope that investors will no longer hold back investment. Meanwhile, China's stock market crisis in which ten days of falls resulted in massive losses, seems to be gradually over. The Chinese government has taken a number of measures to halt the rout, at least initially, and I think even if the Chinese economy slows down, it could be a blessing for India, leading to more fund flow to the country.

I invite your opinions.
Please comment on this story:
Subject :
Message:

(Maximum 1500 characters) Characters left 1500
Your name:

Road to Recovery


P.S.Biradar | Sun Jul 26 11:47:00 2015


Surprised to read the above article. Because most of the Western,middle & South India have not received a single drop of rain. So, there is suicides of agriculturists in most parts of India. Especially, South & West. We are always thinking of Share Markets and Other Global Markets. This is of no use. We have to go to root level and study the things. Then only we can understand the clear picture. Only Middle class and above people can survive for a year or so. Rest all are going to face severe difficulties in leading their daily life. With this, there will not be any GDP Growth also this year.



Road to recovery: Hopes and fears


Vishwamurthy | Thu Jul 16 11:53:39 2015


The subject discussed is a fact. This shows it is not an easy ride for the industry and Govt should act fast in investing to enhance the growth. Till then even private sector may not come forward exponentialy.



We must be optimistic


Radhakrishna. | Wed Jul 15 08:59:13 2015


Uncertainty is still there,Greece and monsoon problems are under control and many more......., we must be optimistic and take control of so many things........, if I am not wrong?.



Iran Nuclear deal


A V Chandran | Wed Jul 15 07:31:13 2015


It stands positive attempt whereas No First Strike is an integral part of the very Pact. UN must take initiative to get the very pact with No First strike condition from all Nuclear weapon producing countries so that the whole world will be getting relief to that extent with reference to peace process.



Road to Recovery


O.P.Khandelwal | Wed Jul 15 05:07:35 2015


There is a phrase" GRAB THE OPPoRTUNITY " but still all the reports published in so many papers, based on the survey of the many institutions, that still the working style of bureaucracy of our country is not improved, so foreign investor are still in a fear. Govt. of India must tighten the rope upon the bureaucracy, as china Govt. has done. Otherwise , not only foreign investors, buy Indian investors are also looking for the better country , where they feel better working without harassment. No doubt, In last one year the, there is a big change in working of the bureaucrats, but it has to improve lots. I hope Govt. of India will seriously think over this subject.



Road to Recovery - hopes and fears


A V Chandran | Wed Jul 15 04:35:23 2015


Continuous economic research on export vs import is a must with reference to its tolerance and development based on inviting feedback from various areas. Mix of positive and negative research result will receive best attention towards continuous micro to macro growth in all respects. Check is a must whether our budget is missing Non Plan Revenue. Greece is under worst depression with reference to weakness of its economy and it needs hand shake of UN member countries hence requisite resolution followed by actual implementation thereof with reference to regularization of Greek Economy could be carried out similar to UN peace process wherein macro funding is deployed without any limitation. Here it may be noted that Euro mission is a micro relief whereas Greek need macro funding at this stage hence both secured and unsecured long term funding will receive best attention of Greek economic regularization subject to no interference in their Sovereignty.



Growth of Indian Economy


P.S.Biradar | Wed Jul 15 04:13:31 2015


We have been reading in news papers and through media that day by day, we are lagging behind in all respects. No major steps have been taken by Govt.so far. If this trend goes, one day, we will become like Greece. Unless, we try to remove corruption, we cannot improve. Still there is a heavy corruption is going on. Our mentality is like that. For this Govt.has to take some strong and strict initiatives to curb the corruption.I have observed that the most of the states are distributing necessary things like food and other things required for day today life on free of cost. This is resulting into nobody will work and they will sit at home and eat. This burden will be levied on Middle class families especially working class in the form of taxes. With all this how our economy can improve. In my opinion, we have provide them employment on lucrative income, so that, they can earn and simultaneously economy will also grows. To secure their vote bank, they are distributing all necessary things at free of cost. This is not at all good. We are making people lazy. So, our economy will never grow. Lot of things to write but no use.



Hopes of recovery


Alokmay Datta | Wed Jul 15 03:58:58 2015


I have only one question to ask - why do you (and I mean all economic and financial experts) not base your hopes, fears, predictions, etc on a total database over say last 10 years that will include government policies and spending patterns, industrial/agricultural/services output, and indices of standards of living across India?


Customs Exchange Rates
Currency
Import
Export
US Dollar

66.20

64.50
UK Pound

87.50

84.65
Euro

78.25

75.65
Japanese Yen
58.85
56.85
As on 13 Aug, 2022
Daily Poll
COVID-19 has directly affected your business
| | |
| --- | --- |
| Commented Stories | |