---

MSME reform: Will Budget 2015 start the ball rolling

---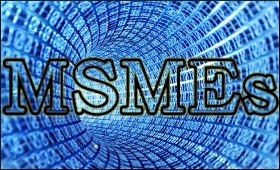 | | |
| --- | --- |
| Top Stories | |
Bikky Khosla | 13 Jan, 2015


The pre-Budget consultations have begun. As the Modi-government gears up for its second Union Budget, Finance Minister Arun Jaitley met industry and trade groups last week, seeking suggestions on the General Budget 2015. Some of the crucial issues raised at the meeting included - as widely expected - manufacturing slowdown, cost of capital, infrastructure development, taxation issues, dispute resolution, and so on. Naturally, we will keep our fingers crossed that the Budget addresses all these concerns, but the question is: will the Budget do something to kick start MSME sector reforms?

Since coming to power, the new government has done a lot to improve the business environment, but as far as the micro, small and medium enterprise sector is concerned, most of its issues are still waiting to be addressed. As per the last year's Budget proposals, a committee was formed to study issues of the sector and recommend solutions, but still today there has been not much progress in this regard. In addition, most of the major challenges facing the sector are quite well-known to all and it does not sound logical to wait so long for the report to be prepared before initiating any action.

For quite some time now we have been hearing that a new MSME policy is soon to come, steps will be taken to ensure adequate bank credit to the sector, a new MSME definition will replace the old one, the unregistered units will be brought to the mainstream, emphasis will be placed on entrepreneurial skill development, labour issues will be addressed, and so on, but potential steps are yet to be taken in these directions. I hope the forthcoming Budget will introduce some comprehensive measures to address all these concerns.

It is true that the MSME sector does not stand isolated from other industry sectors and the recent reform measures towards improvement of the overall business ecosystem are likely to push up the MSME sector too, but considering the massive contribution of the sector to the economy and its ongoing turmoil, it is imperative that exclusive attention is paid to it. Non-availability of credit, high interest rates, faulty power supply, ease of doing business, start-up and registration, exit and rehabilitation, labour issues, tax exemption, manufacturing and export promotion - all these concerns should be addressed keeping in view the specific interests and challenges of the MSME sector.

What measures do you want the Budget 2015 to introduce for the MSME sector? I invite your opinions.
Please comment on this story:
Subject :
Message:

(Maximum 1500 characters) Characters left 1500
Your name:

Banks bad debts could be brought down by 60% and plus, as far as credit to exporters is concerned


RAJEEV KUMAR GUPTA-P0HONE NO:011-26294333 | Wed Feb 25 01:50:26 2015


I want the foreign Ministry to invite the undersigned and I can guide them, how the banker's bad debts can be brought at least by 60% and helping the small exporters. Mr Bernard,chief of exim bank,washington DC,USA has started this and they are successful.Let the foreign Ministry invite mefor a detailed discussion.We are sure, the Banks losses could be reduced. I can suggest a scheme which can wipeout at least 60% of the bad debts of all the Banks where the finance Ministry and Foreign Ministry has to examine my suggestion and then see the results.When USA can do it, why not we? This will also give a chance to all the small and medium Exporters to Export directly and Banks will help them as per my scheme. Years back, when shri Late Narsimha Rao was the Prime Minister, at that time the US DOLLER went as high as 68 inr per usd and inspite of his best efferts he could not bring down the rate.At that time I was the person to advice him, how to bring down the doller rate and in 24 hours doller came down by 5 inr and he was stunned.Neither the finance Minister, Reserve Bank Governor,Member of Parliament,none could guide Mr Narsimha Rao and I was blessed by him. There are many points which I wanted to discuss with the Prime Minister Hon'ble Mr Modiji,and request him to give an appointment to me for one hour and have a discussion and I have plans and schemes, where India's Revenue can be increased by inr-10,000 crores per year.I require 15 days.



Crub the Import of Finished Products


M.ILANGOVAN. | Wed Jan 21 11:36:58 2015


The MSME are mainly producing products from Indian Raw Materials. I am in the Business for nearly 38 years. But in the last two and Years our business is going down, because lot of Imported Finished products are coming to our country and our business is going down. The Government should charge more custom duty for the Imported finished products. Then only our business will improve and out flow of Dollars will be reduced. The mining policy in India should be free to all MSME sector. Particularly small Mines. Not the Core products like Coal, Iron Ore and the Rare Earth Minerals. Government should allow Raw materials and machinery import at consessional rate. So that we can continue to MAKE IN INDIA. So that Import of finished products will be reduced. MSME are very much affected by the Banking Norms, which is to be changed according to the present day situation.Bankers are making lot of mistakes and they are not transparent. Good running business is going bad because of the above reasons. Every Government Orders are now a days challenged in the Court of Law. How people will have the confident about the Government. Because of this, we loose our Investments.



New law for Recovering Dues


BINOD KUMAR MODI | Wed Jan 21 01:01:00 2015


It has been seen that large or any company or enterprises take advantage of law of limitation for not paying to MSME'S.IT has to be seen that how they adjust such dues to msme's in their books.Bad debts can be treated by Supplier in their books.If a thorough enquiry is done on such issues it will be found that how badly MSME'S are affected n loose their money because of resources and man power constraints.When Govt.has no limitation clause in recovering their dues ,why private business entities has to suffer.One more amendment is required that criminal proceedings for recovery be filed by Msme's at their Regd.Address for jurisdiction.This will give a long boost To MSME'S TO RECOVER dues and flourish.I agree for all following comments on this platform.MSME'S SHOULD COVER trading companies also there is no clear definition on coverage of types of enterprises.There are Enterprises who produces goods on contract mfg.under their brands must be treated as mfg.company.It has been observed that Bankers are not clear on financing MSME'S .must be educated on subjects.Only policy making is not a solution but real action is required.Law of Jurisdiction must be changed to facilitate in filing recovery and other matters.Registration process must be free and fair and not costly to bring many msmes in the fold.The govt had to be serious now or else growth will never be there.We must follow German pattern.Working finance be give confirmed orders for early execution.



Promotionfor MSME


Krishnamurarie Shah. ( 919437281356Mob) | Tue Jan 20 11:10:54 2015


There must be a single window who will clear all the requirements of the unit- beginning from land allotment, arranging finance, clearance certification, license and other requirements if any. They can charge some amount for it if govt like. It saves the entrepreneur facing hurdles, harassment and corruption. 2.the most important factor is finance. Banks are advertising for msme but in practice it is just reverse in 90% cases. An Entrepreneur having dedicatedly devoted for his project fail to implement it due to lack of property for mortgage purpose. Even Banks like IDBI,OCB, and other banks directly denying entrepreneur to finance under CGT scheme which his ambition & vision both set in oblivion. New labor reforms is highly praiseworthy and saves the from failing the prey of INSPECTO Raj.3 3.Power connection should be provided wither a schedule time along with all other utility services. 4. The interest rate on the working capital at noway should be charged more then 10% per annum. The Subsidy on fixed capital and term loan be 25% and the amount be given to the bank directly to be deposited in his loan account instead of CC a/and there should be some subsidy on term loan for 5to 7 years. We hope we must realize the thoughts of Mahatma Gandhi that in a thickly populated country India what we need is not mass production but production by masses. I hope MSME will help bringing his thought to reality solving the unemployed problems.




plastic products


joseph jaya kumar | Tue Jan 20 07:49:46 2015


sir, reprocessed plastic products should be exempted from excise duty as they are not able to claim the mod-vat as the reprocessed granules are exempted from duty or it should be classified under a different category with a nominal duty.


MSME progress
Srivathsan.R. | Tue Jan 20 01:36:00 2015
Dear sir, 01. Introduction of SAKAL payment mandatory from govt, public body and corporate bodies to MSME both in manufacturing sector and service sector. All bills will p get paid in an automatic manner within 30 days of raising the bill or supplies. 02.All payments to and from govt, public bodies and corporate bodies shall be in Digital form and No cash in or Cash out in their transaction. 03.Separate venture capital is very much required for entrepreneurs seeking to set up unit with the sol objective of resource re3covery in chemical units. 04. All subsidy on fertilizers, petrol,diesel to be eliminated and DCT to be followed where eligible. 05.Since the present bank employees have traditional thinking a SEPARATE MSME bank ALONG WITH BRANCHES OR SUBBRANCHES A HERE FUNDS ARE PROVIDED FOR PRODUCTIVE AND INCREASED MANUFACTURING EFFECTS. thinking PATTENERE THAT private IS BAD AND GOVT,. IOS SOVEREIGN AND THEY ONLY CAN REFORM India MUST BE PUT TO OBLIVION.,


Budget 2015-NaMo's vision


Shobhit Goel | Mon Jan 19 16:09:36 2015


As per the Swachh Bharat initiative, will the government give any incentives and reliefs to the industry involved in helping reduce waste by using it as one of the products and even maybe recycling it. Also will the budget give any subsidies and reliefs to industry involved in Renewable energy generation.



BUDGET 2015


VIJAYAN NAIR | Mon Jan 19 04:55:21 2015


Every year the same questions are asked, what do you need in the budget. Whether it is UPA Govt. or Modi sarkar, all are useless and do the tall talks only. On the one hand the govt says, MSME is the live wire of the nation and at the same time they don't do anything for this sector. At least if we get the payments in time, against supplies made to other units, we will be happy and don't want anything else from the govt. Can the govt do anything in this regard???/



Power & Finance


Vigneshmoorthy | Sat Jan 17 01:33:20 2015


Dear sir, Micro enterprises like us, normally located in Rural areas. In this case, we all know our Tamilnadu govt. giving free electricity to agricultural sector. This power supply is for only 2 hrs. In 3 phases & 4 hrs in single phase. If we construct a production Unit in Rural area like this Electricity Board refuses to give industrial supply. And Banks are giving importance to Housing loans and denying for business loans even to construct building for business. Thank you


Re: Power & Finance


Krishnamurarie Shah | Tue Jan 20 11:19:15 2015


It is the bitter and naked truth which put the rural industrialisation in much difficulty.Practical planning is extremely necessary and responsibility be fixed for itfor which no scope will be left to explain or complain for Industrial Implementation


Negotiable instrument act


ASHOK GALA | Fri Jan 16 09:08:23 2015


Should be more powerful. As on today any person issue a cheque, if it is dishonoured, to recover this amount one has to go in court & result hardly come in 2/3 years. Defaulter person should be jailed & stopped from doing any further business.



Re: Negotiable instrument act


Srivathsan. | Tue Jan 20 01:40:09 2015


Dear friend, You are right in expressing your anger. To overcome this do not supply any goods on credit or give money . Do transactions as Chinese does. There are no credit transactions. As per your suggestion if the entrepreneurs get jailed for your paltry sum of 1,00,00 or less or more you will find more entrepreneurs in jail than doing there manufacturing activity. You are interested in protecting yourself than manufacturing sector.

Re: Re: Negotiable instrument act


O A Sampath | Wed Jan 21 07:19:51 2015


If a cheque issued bounces, the drawer must be no doubt imprisoned if he cannot ensure keeping adequate fund in his account. Of course a 30-days time may be granted to granted to the drawer to rectify any shortfall before imprisonment. No love lost if the drawer is imprisoned. There should be a honest transaction not fraudulent transaction in issuing cheques. No supply of goods on credit terms is not right answer in today's conditions. Sampath


Budget 2015 will start Ball Rolling


Kishor S Navale | Fri Jan 16 06:12:39 2015


Dear friends , I expect more from this Government , as everything should be not Smooth now, 2011-12.2012-13 was trough time to us . To work on national level there is big issue , GST should be apply this year . We also expect documentation should be smooth, Vat Should be online updated by early year 2008-2013. All Government documents is so weak and government people doing harshness of regular tax payer to submit more and more information. Tax non payer should be in lock- up and regular payer should be appropriated not in terms of money but in terms of letter . There should be strong bond between industry and government till this is not happening.



MSME Plight


AIEMA LAKSHMI | Fri Jan 16 06:01:30 2015


Though Big noise is made nothing concrete happens to MSME.Still the same bureaucratic hurdles, delays in obtaining licences, no solution in getting loans in time, no proper facility for clusters, poor training, and all other drawbacks continue to follow MSME. it is high time the government genuinely look into the grievances and implement the schemes in the right way, instead of introducing the new scheme in a different name


Re: MSME Plight


Krishnamurarie Shah. | Tue Jan 20 11:25:38 2015


There must be a single window system fron the govt who will help the MSME to solve all these problems withen a schedule time.


MSME


SUDIPTA CHATTERJEE | Thu Jan 15 12:33:18 2015


I think the central govt should adopt a clear concept about MSME sector, mainly for finance. As i have applied in several banks but no action taken by bank. first fault is in system technology . So my appeal is for simplify the system & there should a time bound for bankers for sanction the loan. When we are giving collateral security, liquid security, then they should not take a long time for sanction any loan.




Delayed payment


M.Pandia Rajan | Wed Jan 14 14:50:30 2015


Yes, while timely credit from the Banks are the need of the hour, the other important issue is the delayed payment from Government organisation and Large scale units. while the Government organisations impose penalty for the delayed supply, for various reasons mainly to breed corruption, the payment clause will be missing. Why not there be automatic penalty of 0.5% per week delay on successful supply / installation. If the present Government is serious about the growth of the Industry and also to weed out corruption there should be legislation for the automatic levy of penalty for delayed payment



Major problems


Colonel CS KOHLI | Wed Jan 14 11:27:06 2015


Major problems: 1. Inspector Raj of ESI Inspector, PF Inspector, Labour office Minimum wages / disputes, Factory Act Inspector, Municipality inspectors. 2. Lack of finance. Even with collaterals the banks are ever ready to pull the rugs. 3. Draconian Laws on punitive measures on minor inadvertent lapses in filing TDS returns & VAT returns. 4. Lack of continuity power of power supply. 5. Bank rate of interest very high . Special rate of interest for capital equipment. Following suggestions are offered. 1.ESI , PF & Factory Act be applicable on units consuming power having 30 persons or more. 2. Rate of ESI deduction be drastically reduced both for employee share and employer share Budgetary support may be given to ESI as welfare measure. This will result in better compliance and better employee welfare. 3. PF deduction be voluntary on the employee. If the employee doesn't want his name not be included in PF. 4. Banks to offer preferential rate of interest


Re: Major problems


Srivathsan | Tue Jan 20 01:45:10 2015


You have very right thing in expressing problems faced by industry. Our Indian burecrats have the DNA of Britishers where they specifically created hurdles for Indian industry to grow. There is serious need for change in DNA of Indian bureaucrat to see than INDIANS are helped to promote Indians. Er are Indians whether we are in govt or in pvt. 85% of activity is in private sector. Private is not villain of society.All food,Clothing Shelter,is in private sector.


Killing Small Industries


Gurminder Singh. | Wed Jan 14 09:04:44 2015


1) Cheque bouncing , how can a small manufacturer file a case outside his office place . It is minus the material minus the money.cheque bouncing case should be a serious offence and decided within 3 months and should be filed in the place of suppllier's businesss. 2) People buy material on "C" form, @ 2% but do not send the form , the manufacutrer has to pay diif. Plus the interest.benefit is enjoyed by the buyer and why should the suppllier be penalised .the law should be amended.





What's the status of VC Fund


Chetan Shukla | Wed Jan 14 09:01:16 2015


The Hon. Finance Minister mentioned setting up of a Venture Capital Fund with Rs. 10,000 crore. We would like to know the status of this fund and the agency to be approached.


Re: What's the status of VC Fund


Srivathsan. | Tue Jan 20 01:51:51 2015


VC fund must for resource recovery projects on as big scale.


CGTMSE Coverage


Shekhar | Wed Jan 14 08:33:38 2015


CGTMSE COVERAGE limit must get enhanced to Rs. 5 crore from current Rs. 1 crore as per new definition of MSME.


Customs Exchange Rates
Currency
Import
Export
US Dollar

66.20

64.50
UK Pound

87.50

84.65
Euro

78.25

75.65
Japanese Yen
58.85
56.85
As on 13 Aug, 2022
Daily Poll
COVID-19 has directly affected your business
| | |
| --- | --- |
| Commented Stories | |