---

No business is too small to export

---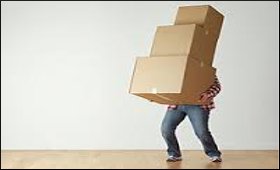 | | |
| --- | --- |
| Top Stories | |
Bikky Khosla | 10 Feb, 2015


Why don't you export? When I ask this question to small business owners, the typical answers I receive are, "We are too small to do it" or "It is too complicated to export". There are general perceptions that only large companies can export; and procedural requirements are a hard nut to crack. Today, a significant percentage of India's exporters are small businesses, but still there is no dearth of business owners who shy away from exporting due to these prenotions. The fact is actually contrary to this.

It is true that success in exporting doesn't happen overnight, but with preparation, planning and commitment, it is quite possible for a small business to gain ground gradually. I think the best approach is to start learning early - at least bit by bit at first. If you are planning to export in near future, you may start with general issues related to international trade - export documentation, customs procedures, payment methods, exchange rate, etc. - and gradually it may move to the more complicated subjects, such as pricing, market research, demand analysis, marketing, risk evaluation, etc.

Recently, I had a chat with an US importer registered with Tradeindia. According to him, majority of Indian small companies he deals with don't even know how to write a professional business quotation. This was not surprising to me. I know a number of exporters who themselves admit that they face difficulties in preparing invoices, satisfying packaging needs, meeting language and cultural preferences, pricing products and calculating expenses. Penalties for such mistakes can be high and I think a bit of early preparedness can go a long way in reducing them.

Market research is another area where starting early can make a big difference. A few months before you start trying to get into exports, you may start with some current affairs publications that provide economic analysis of your target markets, and gradually you may move to the requirements you must meet to export your goods to a specific target market, such as specific trade regulations, certifications, labeling requirements, tariffs & duty, etc.

It is not size of your business that matters when it comes to export, but preparedness and planning do. Having said that, I don't suggest that first-time exporters should keep export consultants at arm's length, but you can certainly start learning a lot of things of your own. Also, many a lesson you will learn only when you start doing. So, if you think your business is too small to export, think again.
Please comment on this story:
Subject :
Message:

(Maximum 1500 characters) Characters left 1500
Your name:

EXPORT&IMPORT


najimak@gmail.com | Thu Feb 12 14:32:19 2015


I'm planing to start import export,already got IEC,but don't know what to do next.I will be much obliged if I get an experienced exporter to start with. Willing to join with an active exporter



export to Bangadesh


premjith rk | Thu Feb 12 07:12:01 2015


Sir Very interesting.What we can export to Bangladesh?Any initial guidance or intro possible? Kindly mail. Regards premjith rk



Any size of company can export


Chetan Shukla | Wed Feb 11 16:57:00 2015


There is a lot more to exporting than you state. First of all a mindset. The entrepreneur has to spread his horizon to a larger canvas. Also entry strategies have to be worked out. If a company wishes to enter a country like say Bangladesh, then detailed business entry strategies involving "Doing Business with Bangladesh" or "Doing Business in Bangladesh" should be studied. All aspects from Political, cultural, social and business aspects should be reviewed and then a decision should be taken. Should the company export from India using an Importer or Agent in Bangladesh? Should they have an representative in Bangladesh to do the work, should they have their own personnel. There are many intricate factors. Exports requires a totally different mindset.


Customs Exchange Rates
Currency
Import
Export
US Dollar

66.20

64.50
UK Pound

87.50

84.65
Euro

78.25

75.65
Japanese Yen
58.85
56.85
As on 13 Aug, 2022
Daily Poll
COVID-19 has directly affected your business
| | |
| --- | --- |
| Commented Stories | |