---

RBI monetary policy: Inflation still in focus

---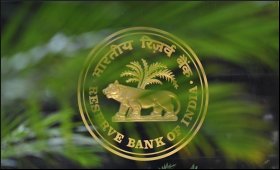 | | |
| --- | --- |
| Top Stories | |
Bikky Khosla | 07 May, 2013


The Reserve Bank of India announced its 2013-14 annual monetary policy last week, and as expected it stuck to its cautious stance, cutting the repo rate by just 0.25 percentage points to 7.25 percent. Will this move help the industry? In the past we have seen many times that banks usually don't show keenness in responding to such moves. As a result, lending rates remain unchanged for us. This time again I fear the same thing, especially considering the cut that is so meagre. The rate cut would not lead to lower lending rates, at least immediately.

For many, the rate cut is so miniscule that it will not help the economy. There were expectations that the apex bank would cut the repo rate at least by 50 bps and this could have been accompanied by a cut in CRR. But it didn't happen, despite the recent fall in inflation for March to a slower-than-expected 5.96 percent. In addition to the token interest rate cut, RBI has also made it clear that space for further monetary easing in 2013-14 remains very limited due to high inflation. So, unless the growth-inflation dynamic changes to some more positive direction in the coming months, nothing much could be expected.

However, RBI's point of view can't be ignored altogether. In its Macroeconomic and Monetary Developments Report, the bank has viewed that despite moderating headline inflation and demand-side pressures, inflation risks remain reflected in double-digit consumer price inflation (CPI), food supply constraints and suppressed inflation in energy segment, including diesel, coal and electricity. This is true but at the same time I think that RBI (as well as the Centre) should increasingly shift their focus more on growth, investment and savings than on inflation in the coming days.

In the policy statement, the central bank's proposal to change three priority sector lending norms has grabbed my attention: first, increase in the loan limit for micro, small and medium enterprises (MSMEs) in the services sector to Rs 5 crore per borrower from Rs 2 crore earlier; second, increase the loan limit from Rs 1 crore to Rs 5 crore per borrower for bank loans to dealers/sellers of fertilisers, pesticides, seeds, cattle feed, poultry feed, agricultural implements and other inputs which are classified as indirect finance to agriculture; and finally , raise the limit on pledge loans (including against warehouse receipts) from the current limit of Rs 25 lakh to Rs 50 lakh. These are welcome steps.

In addition, the apex bank has urged banks to strengthen their existing systems of monitoring credit growth to the sector and put in place a system-driven comprehensive performance management information system at every supervisory level. In addition, it is suggested that banks should put in place a system of e-tracking of MSE (micro and small enterprise) loan applications and monitor the loan application disposal process in banks, and they should monitor timely rehabilitation of sick MSE units and a format for the purpose will be provided to banks. These proposals sound promising.

I invite your feedback on these vital issues.

Please comment on this story:
Subject :
Message:

(Maximum 1500 characters) Characters left 1500
Your name:

Why crores of poor man money is given to lavish entrepreneurs?


subhasis | Wed May 8 07:05:41 2013


Is the RBI rate cut has any benefit for the common man? Who does not take loan what is there for him, One who has sufficient money why he should take loan? Again if the rate is so miniscule why one should deposit in bank and not in the corporate bonds like Sahara , Mahindra or anybody else?? One has to keep a balance of everything??What bank and RBI has done to protect the poor man money lending at a discounted price to KINGFISHER airlines and similar companies???Why crores of poor man money is given to lavish entrepreneurs who is not able to manage it???


Re: Why crores of poor man money is given to lavish entrepreneurs?


Sanjay | Sat May 11 05:51:55 2013


But entrepreneurs also generate employment. Common man also benefit when bank lending rates are lowered - they get home/car/other loans at cheaper rate.


NO BENEFITS FOR 80% POOR FARMERS


SYED ABEDEEN | Wed May 8 06:21:47 2013


As India is a agriculture based country, it should be ensured that whatever decisions are taken, the main beneficiary are our poor farmers. There should be no middle man and brokers.


Re: NO BENEFITS FOR 80% POOR FARMERS


G Goenka | Sat May 11 05:53:10 2013


Agri sector is important but at the same time industrialization is also crucial. These day, we cannot move forward unless we embrace industrialization.


RBI monetary policy


Noormuhammad.pk | Wed May 8 06:17:34 2013


Dear Editor, it is unfortunate that we have aristocrats or bureaucrats to attend routine work,there is no thinking power. There should be a fair justice in lending whereby neither lender nor borrower suffer. There are many ways to improve economy of the country but it is possible only with sincere,honest and transparent business policy; otherwise we will have to continue the same conventional, conservative look by which you may see no improvements but MNCs will grow.



Re: RBI monetary policy


M Mathur | Sat May 11 05:56:39 2013


Politicians think only about politics, they are insensitive/unwise to think about economy.


Banks are concerned only about fulfilling target


M MALLIKARJUNA RAO | Wed May 8 02:22:40 2013


As I have seen the banking/government policies are not up to the mark as it should be. To implement a plan proposed by both the government and banks, there is a lack of governance/discretionary powers laid to the lower level. There is paper work but practicability. The govt or the bank says give loan up to 100k to a person or a sector, the lower level stick to the lending and they are more concerned only about fulfilling the target but they are least bothered to whom they should give the loans. They fail in assessing the right person. When the person borrowed fails the entire system is going in to be fail.



Re: Banks are concerned only about fulfilling target


Sushant | Wed May 8 07:38:21 2013


You are absolutely right.


Customs Exchange Rates
Currency
Import
Export
US Dollar

66.20

64.50
UK Pound

87.50

84.65
Euro

78.25

75.65
Japanese Yen
58.85
56.85
As on 29 Jun, 2022
Daily Poll
COVID-19 has directly affected your business
| | |
| --- | --- |
| Commented Stories | |