---

Avoid profit pitfalls

---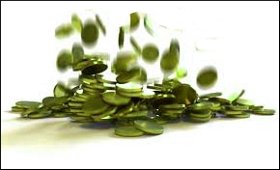 | | |
| --- | --- |
| Top Stories | |
Bikky Khosla | 25 Jun, 2013
How can a small business increase its profit? By increasing sales -- this is the answer that immediately comes up to mind. Not an iota of doubt. Large or small, sales is the lifeblood of any business, and unless the sales funnel is kept constantly fed with new opportunities, profits cannot be sustained. So, we business people always keep working feverishly on increasing sales, but in that hurry many of us often fail to see some hidden profit pitfalls that can make significant difference to the bottom-line of our business.

Over-staffing, for example is a potential profit drain, and many a small and mid-sized business owner makes this mistake. When it comes to hiring, they don't give much thought to it -- no ratio of income and overhead to employees is maintained, crucial factors like projected cash flow, projected sales or sales cycle are not taken into consideration, hiring is upped during peak season and when lean season comes they find themselves with more workers than needed, and as a result money is wasted. I think these kinds of drawbacks can easily be removed just by bit of planning.

It is important for every small business to get grips with expenses. Rushing to spend all the capital within the first year or so, committing too early to high recurring overheads in the form of rent or lease agreement, pulling out profits too early not giving much thought to reinvestment, and most importantly failing to choose a lean business model -- these profit pitfalls can break a small business. But again, it is not that difficult reign on them. Just keeping your eyes open can make a lot of difference.

Advertising is another area where small firms often do it wrong. Cost-effective advertising mediums are a boon to small business, but many fail to make the best of these mediums, such as email marketing, pamphlets as newspaper add-on, online B2B platforms, etc. Instead of choosing advertising just for the sake of advertising, a small business should carefully work out what their target market and choose advertising mediums accordingly. It takes planning and testing to make sure that money is not wasted in the name of advertising.

Finally, I want to say a few words about inventory management. High inventory means cash tied up -- it is not going to earn any interest, in contrast, with every passing day, inventory becomes less valuable, and therefore I think a small business should not carry any more inventory than is absolutely necessary. I'm not saying that a small business should keep too little inventory, but identifying the minimum level of stocks it can tolerate and arriving at a balance between holding too much or too little stocks is important for every small business.

I invite readers' feedback.
Please comment on this story:
Subject :
Message:

(Maximum 1500 characters) Characters left 1500
Your name:

IMPORTANT STEPS FOR SM BUSINESS


S. FAROOQ AHMED | Wed Jul 3 04:28:57 2013


VERY FINE VERY IMPORTANT AND THANKS TO WRITER



Profit Pitfalls


Wendy J. Smith, CEO of Mark One Publications | Fri Jun 28 22:36:31 2013


I thought this was a very succinctly stated, reasoned article that is most valuable to my small business. I was gloating over the fact that I don't need any employees, other than myself of course. Then I considered that perhaps I should consider myself an employee, and put my skills out on the job market, since my business has gotten to that golden state of being more or less self-running. Thanks for the advice!



Avoid profit pitfalls


Sudhir Mahale | Thu Jun 27 09:02:47 2013


Staffing if not done correctly is a major pitfall even the numbers may be adequate. Small businesses try to recruit their relatives or friends who dont know their jobs rather than professionals. One should also distinguish between productive and support functions. As far as possible do prodctive function staffing. others such as peons, clerks, steno's drivers can wait.Advertizing is one area to be careful of. The marketing people always insisting on branding and they go allout for advertising. Mindlessly trying every avenue is waste of money. membership of trade India is one such thing. Knowing fully well it's futility, I bacome prey to salesman's gimmick and now repenting.



Nice piece of suggestions/advice


A N Azad | Thu Jun 27 07:38:46 2013


I wish I could have got these suggestions few years back. It would have boosted my business. Anyways, you are doing a great job of providing the necessary awareness for small scale businesses. High Regards from my side.



Thanks


Arvind Gupta---09810085336 | Wed Jun 26 16:58:32 2013


Thanks for good suggestion, i think these ideas are profitable for small and upcoming industries.



What if the inventory is a seasonal product


Shobhit | Wed Jun 26 15:16:06 2013


What if the inventory is a seasonal product ? A pickle industry has to invest a huge amount during the season of its product.



I agree with you


Mitesh | Wed Jun 26 14:46:42 2013


I agree with you on the point you made in Paragraph 2 regarding over staffing. During pick season we do need more labor and the lean season they all become burden. However what can be done if they are contracted labor. I welcome suggestions. Thank you



Inventory


Dave Borlase | Wed Jun 26 14:37:49 2013


Your points are relevant- except for the high inventory. We are often expected to supply customers at short notice ( as a large corporation would do), the excuse that we do not carry stock will drive potential long term customers away and it's the long term customer that must be looked after for future sales/profit. Use communication to establish their needs and then hold 10% more stock than they estimate they require (for those unexpected draw downs from them).



Avoid profit pitfalls


HEGESPPUS | Wed Jun 26 14:36:25 2013


I totally agree with the editor in total, when you overstock you are transferring somebody else risk of handling stock eg theft, fire, and other related stock losses like spillage and expiry, storage and the like and more-so you loose on finances since you have already paid. Thanks editor continue giving us more tips on business management.



Key to get success


Mahendrakumar | Wed Jun 26 07:20:19 2013


I fully agreed on your views ,I would also like to say about credit system given by seller, in this context if proper credit planning adopted we may regularize cash flow.There is need to classify buyers where credit facilities to be given for 15,30,45,60 days and accordingly we may plan for inventory,production and sales resulting in production and sales planning. Production whether it is batch process or continuous process we may able to arrange absolute necessary man power, in sales side what is required for explore the market? Apply minimum and get maximum policy may be adopted for achieving sales.



Stock levels


Bart Vandezande | Wed Jun 26 06:58:37 2013


We as a business do carry large amounts of stock compared to other companies. This helps to grow our business, these days customers are not interested anymore in waiting 12 weeks on their goods. We can provide customers very quick with the necessary products. We have build up our stock to the second highest level in Europe and continue to do so.




Excellent article


Vivek Sehgal | Wed Jun 26 06:57:52 2013


Excellent article . To the point and all relevant topics covered .I am an avid reader of all the articles from Tradeindia editor .



I agree whatever you are said


Mahesh | Wed Jun 26 05:47:58 2013


Very nice article.I agree whatever you are said. Over-staffing:-It is a very common mistake you come across when it comes to small organisation.I would say such organisations should spend more time on using the available resources in best possible manner.Maximum productivity is key in growth of sme's. Capital expenditure:- cost benefit analysis is very important factor which should be considered in taking any decision involving capital outlay.unnecessary expenditure is going to increase the cost of production.



Avoid Profit Pitfalls


Mohit Kumar @ Czar Talent Solutions, Jaipur | Wed Jun 26 05:20:55 2013


I agree with every thing except first point of over staffing. Many a times talent doesn't turn up to small or medium sized business because they always look towards profitability. And these organizations are perceived as a job provider or a place to earn livelihood. Not as a place where you can develop your career. Human resource is something that have to be dealt differently. When we make them of use in high season then in lean season they can be trained and developed further to handle the upcoming season more effectively. This will result in your business to be commanding position. And will attract more clients, customers in the time to come.



To increase Profit for Small Buisness


Pradeep Kumar Dua | Wed Jun 26 04:49:09 2013


Please give me some more information on this



news letter


ken | Wed Jun 26 01:09:17 2013


pliz keep sending these inspiration letters,it boosts our morale



Avoid profit pitfalls


Edward | Tue Jun 25 22:12:29 2013


very good guide to profitability. One reality is that you can have control over expenses more than having control over revenue.


Customs Exchange Rates
Currency
Import
Export
US Dollar

66.20

64.50
UK Pound

87.50

84.65
Euro

78.25

75.65
Japanese Yen
58.85
56.85
As on 13 Aug, 2022
Daily Poll
COVID-19 has directly affected your business
| | |
| --- | --- |
| Commented Stories | |