---

How SMEs can take on the Goliaths

---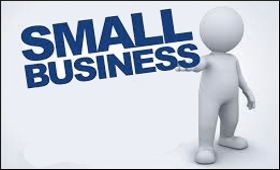 | | |
| --- | --- |
| Top Stories | |
Bikky Khosla | 02 Jul, 2013


"When we started our business, our target market was dominated by large companies, and this is the case even now. It was nearly impossible for us to compete on price. So we focussed on offering high quality individual products unique to us, and this worked well. In addition, we placed customer service and customer relationships on the top of our priority list, and this helped us even take customers away from the big companies." This is how a New Delhi based small business entrepreneur once reacted when I asked him how his small business managed to coexist and compete in a big brand dominated market.

This is a story from which several business lessons can be learnt. First, it is a misconception that small and medium scale enterprises don't stand a chance of competing with the bigger players in the market. A small business can survive the competition and even gain an edge over the big boys. Second, price is not everything, but the value a business offers always is. When you establish business value and tie your pricing to that value then there is no need to focus entirely too much on pricing. Third, customer service and customer loyalty can play a significant role in small business success.

It is a well-known fact that small businesses inherently enjoy several advantages over large businesses in several ways -- there is scope for easy communication and flexibility in making decisions -- but what makes the major difference is whether or not a small business makes the best of this strength. Large businesses, often face more barriers in communicating with customers than small businesses do, but this does not mean a small firm should be complacent. It should always try to dig out opportunities and try to be more and more responsive to customers than everyone else. Every small business, even if it thinks it doesn't have barriers, should look anyway -- it might have some.

Similarly, it is said that it is easier for small businesses to feel its own pulse. They are so much closer to their customers that they can easily get direct customer feedback to feel their changing needs and interests immediately, and when this understanding is combined with their inherent openness to experimentation and ability to take faster decisions, it also offers a great springboard for innovation. But again, it is unwise to expect that this will happen automatically because you're a small business. Unless you keep your eyes open and act on these advantages, you can't expect the full benefit.

Large businesses are fund-rich, they usually have greater numbers of employees, they enjoy stronger brand recognition, they can spend more for R&D and advertising -- but despite this small businesses can coexist and even compete in big brand dominated markets by virtue of their own set of advantages with good preparation and determination and by getting their approach right. I would like to invite your feedback on this. As a small business entrepreneur, what major challenges do you face from your large counterparts and how do you deal with them?
Please comment on this story:
Subject :
Message:

(Maximum 1500 characters) Characters left 1500
Your name:

Encouraging write up


King Arthur | Thu Jul 11 00:30:40 2013


It is an encouraging write up since I am also an SME; this is very true with the big companies they always overshadow the SMEs. All SMEs should take cue from this.



Suggestions


Suraj Dialani | Wed Jul 10 09:10:52 2013


While I agree with closer control , shorter communication chain , better feedback and reflex decision making is advantage of SME ., the following facts and client perspective are major hindrance in consistent and substantial growth for SME . 1. Readiness to pay higher price for branded product , but not pay same amount to SME product , even if the quality approval and features are identical to branded item .even though the product is not for status symbol purpose but purely commercial use .2. Major preference is given to bigger corporates as deals take place on golf courses and club tables as merit is equal hence order is based on relations . 3 . Tender conditions are tailor made on financial abilities and infrastructure suitable to qualify pre selected few , for manufacturing products of much lower application and cost , thus not allowing competent SME to even participate . 4. ESI/PF / service tax / income tax / local goons express all authority and rule applicability on competent entrepreneurs , causing premature death of intent to invest 5. Permissions to initiate growth and development , is like 'chicken - egg ' exercise for SME 6. Finance is expensive for the SME , as we are the poor class in business community and our offers are delayed by when the opportunity in market is taken by large corporate .


Re: Suggestions


Ananya | Sun Mar 30 10:38:06 2014


There is no poor class in business community. Quality is always appreciated. besides it all depends on the TRUST factor.


Which PRODUCTS/SERVICE have high demand in SAARC


PRABHAKARA RAO NANDANAVANAM | Wed Jul 10 05:10:50 2013


Let me know services/product how to manufacturing process, how much capital need, how much returns can we expect, foreign trade license, govt.permission, how much quantity they need, all particulars, detailed matter wanted.



Raise funds, access tech


Shrinivas Moghe | Thu Jul 4 11:31:35 2013


In any market era, Small has been always beautiful. It is so, as it can have beautiful control on its product quality, expenses, decisions, and personal relationship with the customers. But this advantage of being small is often lost due to ignorance on the part of entrepreneur and his negative approach. The problem which a small business really faces in standing against giants, is his lack of raising needed funds, and accessing new technologies. Once this is addressed, a small business can surely give a tough time to Goliaths.



Entrepreneurship - SMALL SCALE INDUSTRY


PRAMOD KUMAR SACHDEVA | Wed Jul 3 12:38:39 2013


I am a graduate from University of California , Berkeley, USA and live in Varanasi. I passed mech. engineering degree from Benco 67 (now IIT Bhu - Varanasi). Well when u plan and set your target and fix goal then no matter what comes in the way u complete your dream project. I started in 1971 first bearing industry in Varanasi in India. I will be happy to send some details on hearing from you thanks for your best work and motivation to sme best regards.




True story: Identify and encash your advantages


ROYAL COMPSITES PVT LTD. | Wed Jul 3 12:01:10 2013


We as a SME had to compete with Goliaths MNCs from developed world. It was almost impossible to compete with them. We could achieve equivalent quality but that was of no use against big established names. We could offer less price but nobody took risk considering high stakes in a high-tech product. We had to get breakthrough and somehow get our product in use. We thought and decided that we shall keep entire range of products ready at the doorstep of our customers and wait for opportunity when they have delay in procuring from their regular source. It worked. We got our products in occasionally. Then our products started speaking for themselves and we started getting respect from our customers. Today after struggle we are the first choice of thousands of customers across the globe in more than 40 countries.



Challenges Small Business Face


Milind Deshpande | Wed Jul 3 10:16:11 2013


Your article is very thought provoking especially in Indian conditions where Government support for SMEs is an area of big debate. While agreeing to your views, I would like to add two more challenges which an SME like mine faces vis-a-vis big players. In our business, which is laboratory instruments, a major chunk comes from tenders. One of the biggest challenge a company like ours faces is to get financial support for bank guarantees and performance guarantees which can run in huge amounts for a national supply tender. An SME finds it difficult to withstand this pressure and therefore many choose not to participate leaving the field for bigger and richer companies. Another challenge is got get suitable employees and retaining them. Typically the salaries and other benefits that an SME offers is much smaller in comparison to bigger companies. When a new employee joins, SMEs take the burden of training them and by the time they are ready to get business for company, such ready-made talent is taken away by bigger players at a handsome package. All said and done, to survive and flourish in business conditions in a country like India is a constant battle for SMEs which is fought on a daily basis.



How to fight big players


Jitendra Shah | Wed Jul 3 08:11:21 2013


Small manufacturers of same line should come together and they have to create one marketing co. They should make only one or two items but in quantity.



In my country SMEs taking on big cos


JOHN WAKABA | Wed Jul 3 07:49:19 2013


Your articles are informative and I find them very helpful. I am a director of an SME and currently at the university undertaking BBA, so my business and studies benefit a lot from your newsletter. I shall comment about this article on tackling Goliath later. In my country I have seen SMEs taking on coca cola,BAT AND KBL.



How SMEs can take on the Goliaths


R S Parihar | Wed Jul 3 06:33:38 2013


Every statement given is correct but clients see for last five years experience in line which a new & small enterprise lacks. Here it becomes dependent on larger ones to join with sacrificing all benefits. Of course it depends on type of business also.



Government should come forward


A.K.Bose | Wed Jul 3 06:03:41 2013


I fully agree to this conception,but drawback is that personnel with higher knowledge required for development of high quality product , do always look for job in branded Company and even if they join the tenure of service is short.Though their are many institution established by the Government but those are ineffective in sharing with application of up dated technology. What the country needs today is export of equipment and machinery , which should be at par with imported products and avoid import of such equipment. For this Government should effectively come forward to monitor, know and address the difficulties faced by SMEs in India.



HR issues


Ashwin Desai | Tue Jul 2 14:26:51 2013


For a small company with no brand to grow, you need good personnel to delegate work to. And SMBs, especially those in tier II towns, cannot afford and / or attract good personnel as the best of the personnel move to Tier I cities for obvious reasons. Any solutions ???


Customs Exchange Rates
Currency
Import
Export
US Dollar

66.20

64.50
UK Pound

87.50

84.65
Euro

78.25

75.65
Japanese Yen
58.85
56.85
As on 13 Aug, 2022
Daily Poll
COVID-19 has directly affected your business
| | |
| --- | --- |
| Commented Stories | |