---

Appoint distributors, expand your business

---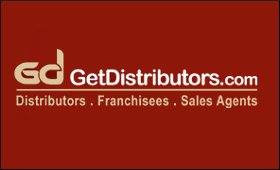 | | |
| --- | --- |
| Top Stories | |
Bikky Khosla | 24 Dec, 2013


Sales is the lifeblood of any business -- as an entrepreneur you know this more than anyone else. It is a continual necessity not only for success but also for survival and you want to leave no stone unturned to reach new customers, expand to new markets and bag new deals. But a tight budget often comes in the way -- it restraints your capability to hire new staff, open a new office or even to do market research. This is where appointing a distributor can make a big difference for small and medium enterprises -- you can increase your sales without taking on the financial challenges.

The concept of appointing distributors has not yet gained much popularity among our businesses while in countries like US the story is whole different. According to a recent article, wholesale distribution contributes 7 percent to the value of the private industry GDP in the US -- there are approximately 300,000 distributors in the country, contributing $3.2 trillion in annual revenues. These figures tell a lot about how US businesses are benefiting from appointing distributors and I think Indian businesses also can gain a lot from this approach.

The benefits of appointing distributors are quite clear -- first, it helps expand to new markets you could not otherwise target due to lack of funds, and even when your business is doing great you can take this as an opportunity to reach a wider market; second, your distributors communicate your marketing messages to a wide group of customers; third, besides adequate funds, local marketing knowledge is equally important to explore new markets and here again appointing distributors proves beneficial; fourth, by following this model, you can pass a significant degree of risk to your distributor.

Appointing distributors for your business may involve some challenges such as less control over selling process, distance with customers and divided attention by distributor (as they may represent multiple products) but these disadvantages can be avoided to a significant level by choosing a partner carefully and forming a mutually beneficial relationship. Overall the benefits of appointing distributors outweigh the drawbacks and for those businesses, which are serving or want to serve regions beyond local markets, this will result in significant marketing and distribution benefits.

Considering the challenges SMEs usually face in getting their products placed in the market and how this big hurdle can be overcome appointing distributors, Tradeindia.com launched an online platform GetDistributors.com in June this year and since then assisted many businesses in finding and appointing distributors and thus expand to new areas of the country. On the other hand, many entrepreneur-minded individuals have also benefited by getting themselves appointed as distributors. I invite you all to join this platform and be a part of it.

Further, I take this opportunity to wish you all a Merry Christmas.
Please comment on this story:
Subject :
Message:

(Maximum 1500 characters) Characters left 1500
Your name:

distribution


sachin chaudhary | Fri Jan 12 05:15:26 2018


We are Home automation products manufacturer in pune. want to appoint distributors. contact 9860363227



dealers and distributors


Sachin | Thu Jan 11 12:10:16 2018


we are HOME AUTOMATION PRODUCTS manufacturer in pune and want to appoint dealers/ distributors in pune as well as while country. youcan see the products on www.inorganicmind.com



distribution


Krishna | Thu Mar 3 05:44:48 2016


We are quite impressed with your notes on the above subject,we are into the lighting field, we manufacture energy efficient LED lamps & fixtures which we will have warranty of 5 to 7 years and looking for distributors all over,kindly let's know how will you help us in promotion of our products our contact no 9482220816 & email mysoprojects@gmail.com



Want to appoint a distributor


Alka | Wed Feb 24 18:26:30 2016


We are into radiation safe maternity wear n accessories



Mortar Distirbutors in Mumbai


Darshan Chandan | Mon Feb 1 07:55:05 2016


We are Baroda based MORTAR manufacturing company by the name of GLOBAL INDUSTRIES,we would like to appoint distributors in Mumbai. for more details kindly contact us on sales@globble.in or call on 09825089881



want to appoint distributor for IT products


Hardik | Thu Jan 23 15:03:02 2014


Would like to appoint distributor for sales. The techsupport will be completely provided by us. Visit sednainfosystems.com for complete details. call 9890750803



Explore new opportunities for Distributorship/ Franchise/ Sales Agents


Richa | Fri Jan 3 09:02:20 2014


Visit GetDistributors.com for your requirement related to distributorship, franchise or sales agents or request for a call-back: http://www.getdistributors.com/mail_response.html


Re: Explore new opportunities for Distributorship/ Franchise/ Sales Agents


Suresh nair - 9892289735 | Sat Jan 4 10:10:27 2014


I need a distributor or sales agent for selling mono layer tubes for gum industry or cosmetic industry. If I can fill my own gum into my tube then will I get a good market, and so can procure license for the same.


Regarding Appointing distributor


ANAL JINDAL | Thu Dec 26 12:12:33 2013


We are in to making of modular furniture (Box Pack). I completely agree on the lines what have written above. We are also planning to appoint distributor for our business. Kindly let us know how would you help us in making the distributors for our business Best Regards ANAL JINDAL


Re: Regarding Appointing distributor


Deepak Rawat | Mon Dec 30 11:48:36 2013


Dear Mr. Jindal, We can help you to connect with potential distributors for your business. Please share your contact number/ email id so that we can discuss on this.

Re: Re: Regarding Appointing distributor


pankaj gupta | Wed Jan 22 12:15:21 2014


We can serve u as business channel.


Distributors/ Franchisees/Sales Agents


S.dhar (Mr.) | Thu Dec 26 07:33:43 2013


I had shown my interest in getting Distributors/ Franchisees/ Sales Agents long ago. But didn't here anything from you till date. Please let me know the terms and conditions for getting Distributors/ Franchisees/ Sales Agents through you, to my e-mail : kreasions_business@yahoo.co.in.


Re: Distributors/ Franchisees/Sales Agents


Rene Pap | Thu Jan 2 21:27:30 2014


I am in the USA currently import from China I Would be interested in sales distribution agent Etc please contact me if interested

Re: Re: Distributors/ Franchisees/Sales Agents


Keshav Kulkarni | Tue Jan 14 17:34:11 2014


Sir, I am Interested .Provide details


Appoint distributors


Keith Davidson | Wed Dec 25 22:29:28 2013


As an Australian Exporting Winery can you suggest a method of locating and selecting reliable distributors.



Looking for distributors


ANU ENTERPRISES | Wed Dec 25 14:35:54 2013


Anu enterprises want appoint distributors in north Karnataka region please contact for more information Jagadish..


Re: Looking for distributors


pradeep411@rediffmail.com | Sun Jan 25 10:21:12 2015


We are interested, It would be good if it is product based


Hello From Shalish


Shalish | Wed Dec 25 11:11:10 2013


I liked your article.



Distributor & expansion of Business


P. Satyanarayan | Wed Dec 25 04:48:01 2013


Dear Sir, I agree with the topic. India still needs improvement with regard to the content. Any manufacturer should take advantage of a mediator to approach end consumer and vice-verse. This will definitely reflect the business ethic and benefit the overall growth for everybody in general and business in particular. There are many suppliers, traders, who are also equally having technical background, may build better relation between a manufacturer and end consumers.



Appoint distributors, expand your business


James Siah | Wed Dec 25 03:59:21 2013


we are small business, and are looking for distributrs in India to promote our sales.


Re: Appoint distributors, expand your business


Deepak Rawat | Tue Dec 31 05:50:24 2013


Dear Mr. James, We can help you in business expansion and provide you distributors in India. Please share your company name and skype ID to get connected.

Re: Appoint distributors, expand your business


Deepak Rawat | Fri Jan 3 08:59:15 2014


Please send your requirement for distributorship, franchise or sales agents to helpdesk@getdistributors.com or request for a call-back: http://www.getdistributors.com/mail_response.html

Customs Exchange Rates
Currency
Import
Export
US Dollar

66.20

64.50
UK Pound

87.50

84.65
Euro

78.25

75.65
Japanese Yen
58.85
56.85
As on 21 Jan, 2018
Daily Poll
Is counterfeiting a major threat to SMEs?
| | |
| --- | --- |
| Commented Stories | |