---

Export diversification: Where are we lacking

---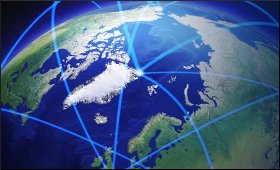 | | |
| --- | --- |
| Top Stories | |
Bikky Khosla | 18 Dec, 2012


Putting all one's eggs into one basket is not a good idea. If the basket is dropped, all is lost. This couldn't be less true when it comes to exports. Export diversification is not anything new to economies across the world, but it's still quite a struggle for most of the developing economies to achieve. India is no different. In the recent years, our policy makers are increasingly stressing on this strategy, and in this attempt to help our exporters reach new markets by eliminating trade barriers, a number of foreign trade pacts have been signed with many a nation.

But recently an exporters' association has raised concern that some of these trade agreements are encouraging imports rather than exports, pointing out to fall in India's exports to ASEAN, Singapore, Japan, Korea, Malaysia and Thailand in the first six months of the current fiscal. To counter this, the industry body has urged the Centre to bring all such countries or regions under the Focus Market Scheme or at least under the Special Focus Market Scheme.

Such a move will, of course, help the export sector to diversify, but I fear this wouldn't be enough. Successful export market diversification requires efforts at a scale larger than what we have seen so far, and the government, while continuing to support firms in breaking into new markets, also needs to focus on eliminating existing constraints in the domestic market and supporting firms to consolidate in this market. We need aligned focus and effort that, at this moment, seem lacking.

In addition, the government must work more to incentivize innovation; export sops alone are not enough to achieve diversification. Firms that successfully diversify exports tend to have more innovative production processes and products. They are characterized by higher investment on R&D activities, skilled labour and marketing. But in India innovation and R&D is an area where we are lagging far behind, and here the government needs to step into to create an industry environment that encourages innovation.

Finally, I think supporting export sustainability is crucial. Sops may help a firm in getting into exports, but this cannot be sustained if their products fail to leave an impression on global buyers. This is what happening with many of our small exporters. They carry out diversification usually through export of similar and less sophisticated products, and as a result, a large portion of our export flows are not sustained for long. Here I think we need policies and mechanisms to dispatch exports-related continuing education and training on aspects such as international quality requirements, certifications, global market trends, etc.

Before concluding, I would like to mention the recent good news for our export sector: the Centre is likely to come out with some new sops for exporters. In addition, the jump in October industrial production and fall in November inflation give some more rays of hope. Meanwhile, the RBI in its mid-quarter monetary policy announced today left the key rates unchanged but, however, hinted to the possibility of responding to the threats to growth "from this point onwards". Hope the coming months would bring some cheer to the economy and the Indian industry.
Please comment on this story:
Subject :
Message:

(Maximum 1500 characters) Characters left 1500
Your name:

Export support: Query


Dr J K Nigam | Wed Jan 9 06:37:27 2013


Dear sir, We "Qualitas Crop Sciences Pvt Ltd., are seed manufacturer and exporter, R&D based at Hyderabad, India. We have wide range of seed product (filed crops: Hybrid Paddy, Perl Millet, Maize,fodder crops and Major Veg. Seeds: Okra, Tomato, Chili, Capsicum, Gourds and Cluster beans/ Gum Guar etc.) to export. We want to know the potential overseas market and pricing factor. How much extra we can quote against domestic market? Is any survey or weblinks available? Pls guide as above. Regards/ Dr J K Nigam



Lack of service & committment


Venky | Thu Dec 27 03:45:38 2012


We have seen the Indian exports are not in line with matured markets such as Europe, Americans or even certain Asian countries: 1 Lack of committment - till sign the order everything ok but afterward we hear lots of its & buts. 2 Lack of quality consciousness and focus more on quantitative output. 3 lack of cosmetic support. 4 lack of backup services The key point is India has everything but why we can't produce to meet global demands Why our products are so expensive compared to China How china, Korea, Japan etc, can make but why India lacks Why marketing is so poor in the country where Indians suppose to be leader in software and human capital! We should ask many fundamental questions to ourself and answers are within ourselves. Just we put all blame to politicians and policy which i think not very correct



I have had good start with African countries


Sanjay Gupta | Thu Dec 20 16:21:43 2012


Lets admit.. India has to warm up to African Continent, I had had some good start with Nigeria and Guiana, Kenya, Somalia, Ethiopia and Tanzania.



Indian exporters lack 'Service Factor'


Suresh Datta - Hong Kong | Wed Dec 19 13:30:47 2012


More than anything the Indian exporters lack the Service Factor in their business dealings, if they improve this almost everything will fall in place.


Re: Indian exporters lack 'Service Factor'


Sanjay Gupta | Thu Dec 20 16:22:35 2012


Big time, they are very lazy and some off them are very rude...

Re: Indian exporters lack 'Service Factor'


Dr J K Nigam | Wed Jan 9 06:44:26 2013


Dear sir, Now, We understand well International market, Norms and specifications, have best professionals to deliver the best at very competitive price. We will appreciate to get your support for seed export..www.qualitascrop.com


Sans quality, success impossible


Peter Grace | Wed Dec 19 12:44:33 2012


Grass root education is needed, so that workers clearly understand that quality is needed on an ongoing basis. And managers need to comprehend that foreign customers are no fools, they can see when quality fails and no amount of excuses will cover it up. Until quality products are made on a consistent basis, there is no way India can compete with the likes of Japan, China, Korea or Thailand.


Re: Sans quality, success impossible


Sanjay Gupta | Thu Dec 20 16:23:36 2012


Agree 200% The Brand name India Inc needs to wake up to Chinese competition.

Customs Exchange Rates
Currency
Import
Export
US Dollar

66.20

64.50
UK Pound

87.50

84.65
Euro

78.25

75.65
Japanese Yen
58.85
56.85
As on 26 May, 2019
Daily Poll
Is counterfeiting a major threat to SMEs?
| | |
| --- | --- |
| Commented Stories | |