---

Marketing strategy for SMEs

---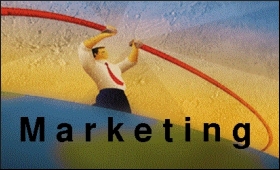 | | |
| --- | --- |
| Top Stories | |
Bikky Khosla | 26 Jul, 2011


Small and medium enterprises (SMEs) today need to think beyond conventional marketing practices of large companies and search for alternative marketing approaches such as personal contact networks, social networks, e-commerce tools, B2B portals, business networks and industry and marketing networks.

I have seen many SMEs who have failed to get buyers or even enough inquiries because they had never developed the Unique Selling Point (USP) of their products. They are not sure about how their products were different from those already in the market. Since they were unaware of this vital aspect, they were unable to understand the needs of their target audience.

SMEs today must realise that they have very different needs to larger companies and can thus not engage in campaigns at par with the giants. Mimicking the strategies of the large companies will invariably end in disaster for SMEs. So, SMEs need to think differently when it comes to building an effective marketing strategy. For instance, they need to identify their goals first. Secondly, they need to know their market well. Unlike the big players who cater to the masses, SMEs need to clearly define their audiences and focus their limited resources on reaching them. Extensive research and review of their budgets is therefore vital at this point of time.

Additionally, after deciding on the marketing strategy, it is very important to spend some time in ensuring that the strategy is implemented in such a manner that it yields maximum results. Meanwhile with the advent of online marketing, SMEs today have a level playing field wherein they can compete with even the largest of companies in a bid to attract buyers.

Sadly though, I have noticed that small companies have this notion that one has to be a big company to enter the online arena to market one's products. However, on the Internet a big company will have the same chances as an SME to make an impact on the buyer. With the correct techniques any SME can make it to the top leaving behind even the biggest of companies.

However, most of the SMEs are yet to wake up to the fact that online marketing can and is the only cost-effective, measurable and targeted advertising channel. At a time when the major markets are shrinking considerably, I strongly believe that each and every SME should have a marketing strategy to not only showcase its products, but also to easily get inquiries from other markets.

Please comment on this story:
Subject :
Message:

(Maximum 1500 characters) Characters left 1500
Your name:

Marketing strategy


Kuza Biashara | Thu Sep 13 07:03:35 2012


Things have changed faster than you can imagine. There has been a great change in the way business used to work. New age service has made life of people easy. 'A click' and your work is done sitting at a place. Customizing the service in internet marketing is easy than traditional marketing. the needs of the the customers are diverse. Keep yourself updated so as to develop internet marketing techniques.



Marketing should be "multi-pronged"


苏平 | Thu Aug 4 23:32:47 2011


销售市场我赞成使用个人的联系网络,社会网络,电子商务工具,B2B多元化销售模式,这样才能出好的业绩。(

I agree with

the use of personal

sales market

network of contacts

,

social

networks,

e-commerce tools

, B2B

sales model

diversification

, so as to

a

good performance

.)





Marketing strategy


Satyendra Kumar | Wed Aug 3 05:17:12 2011


There is huge change in Marketing strategies now good result is seen in Digital effort



Marketing Strategy for SME


Zakaria | Wed Aug 3 02:52:36 2011


Thought provoking article with lot of insights. Today you hv enough media to promote your business! Think of prolifiration of Facebook etc. First define the product you intend to market, understand what & how your product add value to the customer. (REMBE= Reason to buy) fix the audience, select the tool available.




One of the strongest Tool Online promotion


Veer Vikram Chauhan | Tue Aug 2 13:22:50 2011


As for any Industry Market strategy is very much important as mentioned in above article. Industry Goal and how they implement to achieve their Goal is important. Finding customer for SMEs is quite difficult; so they should use different strategy for achieving their Goal and Online Promotion activity is one of the best tools for any SME to find new customer, where SMEs can present their products and services in a better way as said its cost-effective and measurable. So B2B portal like www.tradeindia.com will help you to achieve your targeted customer. Thank you



Marketing strategy for SMEs depend on the resources at their disposal.


Ashok Chharia | Sat Jul 30 10:20:56 2011


The SMEs are growth engine of Indian economy but lack of support from Govt. authorities and tedious process to get the MDA from the Govt. are forcing the SMEs to change their Marketing Strategy. Although online marketing is effective tool but lack of transparency by the B2B portals discourage the SMEs for online marketing. Most of the (95%) inquiries are not relevant, also the B2B portal do not have the system of reviewing the feed back from SMEs during the period of contract. The B2B portals, which are having strong support from their server/ channel partner are only performing. The best way to do online marketing is to contact the search portals directly and opt for pay per click/ budget per month system. SMEs must have the trust seal/ credit rating from authenticated agency to prove their credential before going for the showcase marketing online, they should opt for a dynamic website. I fully agree with the editorial that SMEs should not shy away from the online marketing as we have the experience where being a SME. We are giving tough competition to large MNC on the strength of online marketing. SMEs should do full time online marketing to the targeted segment of customers apart from the online advertising on selected search engines, portals and websites. Inquiries will definitely follow but one should have a time frame of minimum six to nine months.



Marketing strategy for SMEs


Sarwar Jahan | Fri Jul 29 13:56:05 2011


This thinks could be very useful for development of SMEs Research Fellow [SME]. IBS, RU, Bangladesh



SME and niche


Naval Kumar Vaswani | Thu Jul 28 15:25:53 2011


It's like searching niche in niche. SME has greater role to play but it has not be exploited yet in indo pak. One of the many reason is having expertise in few of the sector therefore they are competing with world market. IT and other services industry has much bigger scope yet national developed brand, expertise, economy of sclae and techological facilities for research, development and production. Now Indo-pak has devloped



Online Marketing


Pankaj | Thu Jul 28 09:20:39 2011


very true online marketing is the need of an hour in any business ........



Re: Marketing Strategies for SMEs


Saubhik Mandal | Thu Jul 28 05:03:21 2011


I completely agree about the efficacy and importance of electronic (internet) marketing strategies for SMEs. I have seen that it works well for B2B scenarios when the Buyer is a large corporate with internet savvy employee buyers. In B2C again when the product or service provided by the SME is targeted towards internet savvy buyers, e-marketing activities work well. In India however, a significant part of the buyer population even in a B2B scenario (buyer is also a SME with not so savvy buyers) have little knowledge of browsing the internet and reaching the right places for goods and services. Thanks for the article.



Making Marketing Strategy Less Intimidating


Pam Alvord | Wed Jul 27 12:24:16 2011


A great starting point for SMEs who want to develop an effective strategy to guide online (or any other) marketing activities is to start with 7 words -- who, what, why, where, when, how, plus "and."



Customs Exchange Rates
Currency
Import
Export
US Dollar

66.20

64.50
UK Pound

87.50

84.65
Euro

78.25

75.65
Japanese Yen
58.85
56.85
As on 26 May, 2018
Daily Poll
Is counterfeiting a major threat to SMEs?
| | |
| --- | --- |
| Commented Stories | |