---

Coming of age: Start-ups should move to next level, says Vishwanathan

---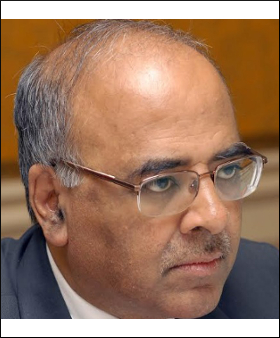 | | |
| --- | --- |
| Top Stories | |
Aparajita Gupta | 12 Jun, 2017


The Indian start-up ecosystem is evolving and it is time for stakeholders to move to the next level and collaborate with the external eco-system, says K.S. Vishwanathan, Vice President at Nasscom.

"It is now time for the companies to move to the next level of mid-stage and growth," Vishwanathan, who is also head of Nasscom's 10,000 Start-ups programme, told reporter in a telephonic interview from Mumbai.

A start-up is said to evolve through four stages -- early stage (idea or prototype), mid-stage (prototype to product), growth stage (product business) and mature stage (business to scale).

The National Association of Software and Services Companies (Nasscom) is a trade association of Indian information technology and business process outsourcing industry.

He also added that start-ups should begin collaborating with the external ecosystem, like academia and international alliances.

According to Nasscom, at present there are 10,000-12,000 start-ups, out of which 5,500-5,700 are technology start-ups -- and between 80,000-100,000 people are directly employed in the business.

"Every year around 1,300 new start-ups get added and about 300 get dropped," said Vishwanathan.

"In India, the success rate of start-ups is at 28 per cent (compared to 10 per cent in the US), which is very high. We should not worry about it. The key thing is to understand whether the idea is viable or not. If it is not, then it is better to fail early and then recover or get out of it and start something afresh," he added.

About 60 per cent of technology start-ups are in the business-to-consumer space and 40 per cent are in business-to-business space.

The ambitious 10,000 Start-ups programme was started by the association in 2013 to scale up the ecosystem of such companies by 10 times in 10 years. The programme is supported by the government and industry and managed by Nasscom.

"So far, we have impacted 1,500 start-ups," he said.

The association provides working spaces to start-ups, gives them starter kits designed by Microsoft, Google and IBM. Also, nine warehouses funded by respective state governments and sponsored by technology providers like Microsoft, IBM, Google, Facebook, Kotak Bank and Digital Ocean have been provided for start-ups.

Additionally, the programme has nurtured 6,000 start-ups through a virtual programme.

Talking about the roadmap ahead, Vishwanathan said: "We hope to touch 10,000 virtual training (programmes) in the next four years."?

"The programme gives special importance to women entrepreneurs," said Vishwanathan, adding that four years ago female entrepreneurs comprised only two per cent of the start-up pie. That figure has now gone up to 11 per cent.

(Aparajita Gupta can be reached at aparajita.g@ians.in)

Please comment on this story:
Subject :
Message:

(Maximum 1500 characters) Characters left 1500
Your name:

Role of NASSCOM


M.L.Sachdeva, Former Chief Engr, CEA | Tue Jun 13 22:23:37 2017


It is a great role which NASSCOM playing for encouraging the young entrepreneurs and provide them with a safe and healthy way to progress. In a case of any insecurity in the Startup, help correction or change. Under the guidance of NASSCOM, the chance of facing bankruptcy are rare. Congrats NASSCOM for helping young entrepreneurs to come out with the latest technology and safe investment


Customs Exchange Rates
Currency
Import
Export
US Dollar

65.95

64.30
UK Pound

87.75

84.85
Euro

77.85

75.20
Japanese Yen
58.75
56.80
As on 17 Oct, 2017
Daily Poll
Small traders even below the threshold limit too should register under GST system?
| | |
| --- | --- |
| Commented Stories | |