---

How to get your B2B enquiries responded

---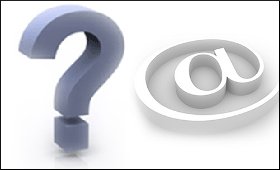 | | |
| --- | --- |
| Top Stories | |
Bikky Khosla | 11 Sep, 2012


In the world of online business-to-business marketing, it's a frequent question raised both by buyers and sellers -- why their enquiries fail to elicit required responses. When a buyer posts his enquiries and buy leads, only a few sellers contact. Interestingly, the seller's side of the story is quite similar to this -- they complain that after getting initial enquiry from buyers, they see no satisfactory results -- the buyer doesn't contact again. There is a gap -- a clear-cut one -- that prevents B2B players from reaching their full potential.

So how to plug this gap? First and foremost, my suggestion to sellers is that they should reply to buyer enquiries promptly. When you don't reply within 24 hours, there is a 95% chance that the buyer will ignore you. So, strictly follow the '24 hour reply rule'. In addition, be very specific. Give point to point responses in a polite and professional tone. People want information -- they want to learn about your product or service, find what problems you can solve for them, to see what's new. So be quick to tell these things.

In many cases we have seen a common tendency among sellers -- they send their company profiles as soon as they come across a query from the buyer's side, probably with the expectation that once the conversation will warm up, they will avail other important pieces of information. Does it really help? I don't think it should be the starting point of a conversation. People don't care much about your company's history or mission -- so avoid mentioning them -- at least initially, and instead give solution and benefit-oriented messages at the first go.

Always post essential information about products, quality standards, specifications, prices, and more importantly the competitive benefits -- how your product is better as compared to that of others. It is crucial to communicate the benefits of a product (or a service) from every key perspective to convince the buyer to contact you again. Also, clearly mention your contact information, and before you send the reply read it once, check whether all required information has been provided, and make sure make it is easy to understand.

The same basic rule applies to posting of buy leads and enquiries -- the more specific a requirement is, the more likely it will be responded. You are the buyer, and definitely you know your needs better than anyone else. So, clearly mention product requirement, quantity required, delivery time and destination and other essential information. Such details help attract good response.



And finally, it is very important for both buyers and sellers to follow the basics of email etiquette. Make sure that your enquiries include a courteous greeting, and address your contact gently; avoid using random phrases, and don't type in all caps -- that's yelling; always end your emails with "Thank you," "Sincerely," "Best regards" -- sounds simple but this is where most B2B traders go wrong. And, reply to a mail even if you are not interested -- even if to say no thanks. This will make the B2B market a better place to trade.
Please comment on this story:
Subject :
Message:

(Maximum 1500 characters) Characters left 1500
Your name:

TRUE


gopal K | Mon Oct 15 11:59:08 2012


this is right way to go...keeping these things in mind, make it better...



B2B enquiry


G. Chandrashekar | Fri Sep 21 04:25:30 2012


Good write-up.






Ashwani | Fri Sep 21 02:20:14 2012


Like it please keep update.



How to get your B2B enquiries responded


Pankaj Banerjee | Thu Sep 13 06:15:09 2012


Ours is an SSI unit manufacturing HDPE pipes from 25mm to 63mm. Inspired though,I have been through your article, I have one point unanswered in your article. When a buyer posts a buy lead, and I find I can not meet his necessity, should I respond to the buy-lead at all? If so, how? If not, why not? Could you please let me know? Since I owe you thousand thanks for your article that has really enhanced my interest in B2B sphere,I would request your pleasure to send me answer to my above query. Best regards! pankaj banerjee Prop: Gayatri Plastic.


Re: How to get your B2B enquiries responded


Bikky Khosla | Thu Sep 13 07:49:28 2012


I think its a must to reply saying you cannot meet the necessity,reason being he does not need to wait he can look for it somewhere else.Always try to put yourself in the other person boots and see if you got such a reply would you not like it?


Ground rules - B2B


Sakthivel | Thu Sep 13 04:15:24 2012


A great and meaningful advise (ground rules) offered to both buyers and sellers in order to be competitive in B2B. Appreciate!



Preconceived notion 'Indian suppliers not trustworthy'


Geoff Jordon | Thu Sep 13 03:38:08 2012


The key word that you missed out on Editor is "trust". There is a preconceived notion that Indian Suppliers are not " Trustworthy" as to whether the products supplied are as genuine as the samples sent. Indian suppliers feel that if it is an overseas buyer they are obliged to raise the price and then try bartering with the buyer. What they really should be doing is providing genuine services, competitive prices and products that match the samples. In all my business dealings with India I find this to be a weakness.



B2B Response


Jayesh Rambhia | Thu Sep 13 01:26:14 2012


For each inquiry buyer posts he is flooded with emails from sellers. There are more sellers than whats good for system. B2B websites do not differentiates between Bulk inquiry & a small quantity inquiry from buyers side & from sellers side It does not differentiates between manufacturer / trader . So seller is flooded with inquiry from 100 pc to 1 million in same format , without any priority & buyer gets flood of mails from all sundry supplier. Also at the time of giving trust seal : is not product specific. So a cycle manufacturer can list a car & still display verified supplier proudly. Such verification got to be product specific to benefit buyers.



Companys


Victoria Diaz | Wed Sep 12 18:52:22 2012


I don't agree on the "history or mission" point of view. In 12 years working in fashion marketing in Europe I know that for buyers here tradition and experience are synonyms of trust. Is not the same for buyers if your company has 1 year or 40 working.



B2B responses Editorial


B. Fuelling - (TheTygrrsDen@hotmail.com) | Wed Sep 12 17:04:02 2012


This is probably the most important and best editorial that I have seen come from your staff. As a buyer, I have had MANY problems with delayed, or incorrect responses to my "Buy" inquiries. In addition, too many of the responses would have INCREASED my problem, rather than present me with a solution. Not only should a seller re-read their response several times, they MUST also re-read the "Buy" request to be sure that seller is offering exactly what the buyer wants. If the seller is not sure of exactly what the buyer wants, contact them and ask for clarification. A buyer would MUCH rather write out his specifications several times than deal with a wrong order. If the seller shows "quality control" in his communications, it indicates to the buyer that they will also show concern about the quality of the sellers product or service. Thank you again for your excellent article.



More such suggestions are welcome


COVAI BEARING CENTER,COIMBATORE | Wed Sep 12 08:05:27 2012


Your suggestions are very attractive and helpful in B2B. A courteous response is what a genuine buyer expects. More such suggestions are welcome.



Good information


Manohar Shete | Wed Sep 12 06:07:32 2012


Dear Sir, thanks for sharing. As per my experience I want to add some line. "In B2B trade, product sales less but technology and individual solutions sales more" So do not be just marketer, be solution provider. Regards Manohar Shete. (shete.manohar@gmail.com)



Thanks


CHAKRAVARTHY, chakrac6900@gmail.com | Wed Sep 12 05:44:45 2012


You have given very good information about buying and selling. Thanks



Customs Exchange Rates
Currency
Import
Export
US Dollar

55.30

54.35
UK Pound

84.50

82.50
Euro

71.80

70.00
Japanese Yen
54.40
53.00
As on 21 May, 2013
Daily Poll
Do you think banks will lower lending rates after recent RBI rate cut?
| | |
| --- | --- |
| Commented Stories | |