---

Exporters need push, not pull

---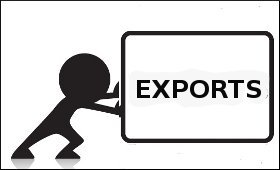 | | |
| --- | --- |
| Top Stories | |
Bikky Khosla | 15 May, 2012
Fear is worse than reality, and it often turns true in the world of economy as well. Over the past few years, the world economy has been making valiant attempts at recovery, time and again raising concern about future prospects of our exporters, but fortunately, most of the times the sector has come out a winner, undermining grim business sentiments.

This time again pessimism is in the air, so much so that recently our Commerce Secretary has expressed concern, according to a media report, that the nation's exports growth rate may reduce to half in FY13, due to demand slowdown in key markets such as Europe and the US. I think it's unwise to spread such pessimism at this point of time. Having said that I don't want to give a rosy picture for our exporters, but my point is that they have already displayed great resilience to a more difficult situation in the recent past years.

Over and above that pessimism doesn't help at all, and it's far better for policy makers to focus on something constructive, something we can still do. Ahead of the foreign trade policy (FTP) review for the fiscal 2012-13, it should be the spirit of the Centre to encourage our exporters and promote interest of the sector.

First and foremost, I think the export diversification strategy should be pushed further. Over the recent years, the Focus Market Scheme (FMS) and the Focus Product Scheme (FPS) have yielded good results, and it's important now to widen the scope of these schemes to cover new product categories as well as markets. As far as India's international trade relation is concerned, I think, among other things, the government should look at new and enhanced partnership with African and Latin American nations. In addition, India needs to push for the much-awaited services and investment agreement with the Association of Southeast Asian Nations (ASEAN) that has reached an impasse. The pact has potential to give our service exports a new dimension.

High interest rate has remained a huge weight on our exporters, with export credit interest rate in India remaining at around 12% while in most countries it falls in the range of 2% to 6%. We must get rid of this disadvantage. What should at least be done here is to reintroduce the interest subvention scheme on Rupee credit, and expand its scope to cover new sectors. In addition, availing adequate credit in foreign currency for exporters is also the need of the time.

At present, the economy is facing some major challenges also at the domestic front, most notable among them are slowing industrial growth, widening fiscal deficit, rising external debt, falling capital flows, and more recently the depreciating Rupee. In the background of this, combined with the global trade outlook as of now, I think it will be interesting to see what measures the government takes in the forthcoming FTP review in June. Ahead of that our exporters would certainly like to remind decision makers of something forgotten in the recent Budget: the challenges being faced by our export community.

This is not the time to cower in the bunker, and definitely not to spread pessimism.
(In this write up, it was initially mentioned that the Commerce Secretary was recently quoted by a media report as saying that India's exports may reduce to half in FY13. We would like to clarify that he was actually quoted by the report as saying that India's export growth rate may reduce to half in FY13. The error is deeply regretted and rectified now.)

Please comment on this story:
Subject :
Message:

(Maximum 1500 characters) Characters left 1500
Your name:

Opportunity in Nigeria


Sunit Chaturvedi | Wed May 16 16:22:26 2012


I am in Nigeria and noting there is lot of market for Indian goods specially spares electrical and mechanical for gen sets boilers different m/cs but an agent has to sit in Nigeria and look into quick service reliable quality and logistics. China is ahead of us, but their quality is not good. We can replace them if we have good indenting agents in Nigeria.



RBI Notification on EEFC will hurt


M. Kakade | Wed May 16 13:06:17 2012


The current RBI Notification on EEFC Account (50% to be credited to INR and 50% of current balance to be converted to INR) will make it difficult for Merchant Traders, where the import leg has to be paid for in USD. SMEs will certainly face this hurdle and margins will be lost in conversion...



Credit Rating in Punjab - contact


Manish 097799-06984 | Wed May 16 13:02:11 2012


The Credit rating works like a complete health checkup of the business unit. In Credit Rating we not only consider the financial strength, but also the performance capabilities of the company which helps the company to evaluate and compare its current standing in the market as compared to the other SMEs. Apart from the privilege of getting rated, the SME are also provided the SWOT analysis of the firm i.e. a detailed analysis report that helps understand strengths, weaknesses and the areas of improvement for their further development. All these backed by the Fees of which 75% is subsidized by the NSIC. Not a bad deal to strike isn't it? For more Assistance, feel free to contact me - Manish 097799-06984, 094635-76548



Govt-RBI should act to eradicate fear


Chintamani Vartak | Wed May 16 06:32:16 2012


The editorial is really pin-pointing what is the need of the day. In the present situation, the policy makers and also RBI need to take all such measures which would help to eradicate any fear in he mind of industrial sector and boost up growth. Similar action can only help the country to come out of fear which lures somewhere in the mind of any common man today.



Pessimism?


Seshadri Iyer | Wed May 16 06:05:13 2012


It is unfair to brand the opinion of the Commerce Secretary as pessimism, because what he/she said is the reality. From 2008, we have witnessed a stagnant growth around the world; prospect of Greece leaving the euro is almost certain; Spain has a 50% unemployment. Almost all the old strong economies are faltering. All these resulted in FIIs withdrawing their investments in India to fight the fire back in the home country. In this situation, our finances are also affected because of inter-dependance which is unavoidable. Hence please see realities rather than anything else.



About export policies


Samkit Mehta | Wed May 16 04:41:24 2012


I think, the above said is very much true. In sense of export, our government should truly come out with new reforms. I would like to highlight one point in above article is that the government should look at new and enhanced partnership with African and Latin American nations. India really needs to push for the much-awaited services and investment agreement with the Association of Southeast Asian Nations (ASEAN) that has reached an impasse. http://www.anandsteels.co.in Stock Holder & Exporter of Ferrous & non Ferrous Products.



Pessimism in export or business


P P Madan | Wed May 16 01:09:22 2012


True we need to shed pessimism,understand reality,work towards it. Encourage old and the new industry, production units, help them produce at lower cost and larger volumes. The volumes must be lifted up, there is no better solution. Money must become available at easy terms,low cost, monitoring cash flow and cash needs rather than STANDARD BANKING NORMS All must understand the cost of overheads and services has increased over the period,almost 15% is the impact of service tax only, it need to be earned and paid.Possibly half of fuel import also goes into providing services, this need to be under stood and provided for. The competition does not permit increase in Sale Price for all therefore the focus has to be on volumes. The banks, financial institutions,money lenders and providers, THE RBI,the money rich industry rethink the business financial requirement and provide this at best cost. The government need to be transparent and not say some thing and do some thing else. By back door manipulations, we all loose.THE FINANCE MINISTER PLEASE THINK AND MAKE AMENDMENTS FOR ALL NEW LEVIES BOLD.NO HIDE.EVEN THE BEST EDUCATED CAN NOT READ LAW BOOKS.THE PERFORMERS ARE SO BUSY THAT THEY JUST CAN NOT. Develop trust in your people and let me assure an average business man or a performer is happy eating two chapaties and likes to follow law and keep his commitment to the society. There are equal cheats in government and public institutions who stop growth.Policy makers act wisely.



A Suggestion


Annonomous - We have so much in common | Tue May 15 20:10:59 2012


From a Friend in a Far Off Land: I believe that there is at least one country in Northern Europe that is quite successful in selling machinery to us here in the USA. I believe that their government rebatee the manufacturers 25% of their manufacturing costs.


| | |
| --- | --- |
| Commented Stories | |
Customs Exchange Rates
Currency
Import
Export
US Dollar

55.30

54.35
UK Pound

84.50

82.50
Euro

71.80

70.00
Japanese Yen
54.40
53.00
As on 22 May, 2013
Daily Poll
Do you think banks will lower lending rates after recent RBI rate cut?