---

Go guerrilla, get your small business known

---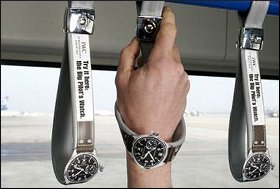 | | |
| --- | --- |
| Top Stories | |
Bikky Khosla | 01 May, 2012


Getting their business and products known is a big challenge for small and medium enterprises. Advertising can be a remedy, but limited funds is again an obstacle that prevents them from spending money like it's going out of style. With funds tight, every rupee matters, and everything has to be done while remaining within a small budget. Here, going guerrilla can be the perfect solution.

How can guerrilla marketing techniques help SMEs? Can you remember that "talking" print ad for Volkswagen Vento. It's not a recent example, but certainly one of the most innovative ones the advertising world has ever seen. In a September morning in 2010, two national dailies came up with the ad, which left the readers wondering, with a small talking machine attached to the newspaper telling them about the luxury sedan, and the starkly different ad campaign immediately became a talking point everywhere.

That's how guerrilla marketing works. The concept, introduced by Jay Conrad Levinson in his 1984 book "Guerrilla Marketing", refers to an unconventional system of promotions to reach target customers. And most importantly, it's a low-cost strategy. In fact, the author was inspired to write the book after one of his students approached him with a pretty straightforward question: ". . . we have good ideas, but we do not know beans about marketing. Is there a book you can recommend for people with big dreams but empty bank accounts?"

That question still troubles many SMEs, and I think guerrilla marketing, which was once conceived with small businesses' limitation of cash in mind, can still be a potential and cost-effective promotion strategy for SMEs, particularly those which are yet to establish their identity, striving to get their business known, or doing business in a market overcrowded with competition. No need to go for too expensive newspaper ads, neither to worry about other competing campaigns, and still your ad campaign can be everyone's hot talking point.

So, what are the rules! Unfortunately, no set parameters. Levinson's book includes hundreds of such "weapons", and in addition, the concept has evolved with time to add many more non-traditional media tools and mediums, such as Reverse Graffiti, Viral marketing, Presence marketing, and Undercover marketing, but still it's difficult to give a comprehensive list as the very nature of guerrilla marketing demands thinking out of the box. The more novel, the better it is; the more surprising, the more lethal it is.

Having said that, I don't dismiss other promotional tools for SMEs, but when it comes to cost-effectiveness, guerrilla marketing is certainly one of the few choices left for them. This strategy relies on creativity rather than a huge amount of cash or the expertise of a promotion guru. Neither do you need to work your fingers to the bone. Just think something unusual and unpredictable that can work for your business, dare to break the boundaries – and there's always a way to do it better – find it.
Please comment on this story:
Subject :
Message:

(Maximum 1500 characters) Characters left 1500
Your name:

Guerrilla marketing


Sudha | Mon Jul 30 00:45:42 2012


Articles from Tradeindia to SMEs are amazing, informative, clear tips to budding enreprenuers like me. Also need more insight to this topic. very good one.



Great insight for SMEs & MBA Students


Dr. Reddy | Wed May 9 04:33:51 2012


Thanks for your article - this is something which is not taught but at the same time we expect our boys to know!. Sharing this with our MBA students - http://www.dsbschool.org



Merchandise licensing !!


milton_aniceto@hotmail.com | Fri May 4 12:45:55 2012


Looking for INVESTORS/LICENSEES. We are introducing a new mark named "breakpoint". Breakpoint represents different kind of sport e.g. car races, golf, tennis and more. Therefore we are looking for investors/licensees who with a license agreement will commercialize the label (logo) "breakpoint", manufacturing items like T-shirts, polo shirts, mugs, bags, etc. We would like to hear from you if our idea suits your purpose and look forward to your answer or comments (advice). Best regards,



About your newsletter language


YUVAMANYU VERMA | Wed May 2 04:08:03 2012


Dear Sir, I am regular reader of your post.yes ,i do agree that this gives me more ideas for my small industry. HERE I WANT TO ASK YOU THAT COULD YOU PLEASE POST THESE MATTERS ALSO IN OUR NATIONAL LANGUAGE?most of my friend talk about your post but none read your all post till last because of language. Please reply me at yuvamanyu@gmail.com


| | |
| --- | --- |
| Commented Stories | |
Customs Exchange Rates
Currency
Import
Export
US Dollar

55.30

54.35
UK Pound

84.50

82.50
Euro

71.80

70.00
Japanese Yen
54.40
53.00
As on 19 May, 2013
Daily Poll
Do you think banks will lower lending rates after recent RBI rate cut?