---

Give what your customers want

---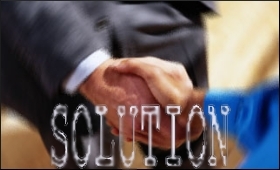 | | |
| --- | --- |
| Top Stories | |
Bikky Khosla | 25 May, 2010


With today's cut-throat scenario where competitors are fighting tooth and nail for space in the market, trying to compete just on price can be a quick road to ruining one's business. Contrary to the common perception, customers will not always decide on a product because it is priced low. So it is of utmost necessity that a company stop trying to compete on the basis of price alone. Buyers see price as only one component of the bigger picture of value that includes customer service, information on the products and follow-up they receive from the supplier.

There are actually other things which a customer invariably looks at before taking the decision to buy. The question is: are you offering what the customer wants or satisfies his/ her needs ? For instance, on a hot summer day you are still selling hot cups of coffee rather than cold coffee - well, in this case you will hardly get any buyers.

It is true to all businesses that customers want product value that exceeds the price they are paying.
Satisfied customers are willing to go a little further for value-for-money products. Buyers will pay for good service, so make customer service a core business value. In most cases it is the service and not the price of a product that dictates whether or not one can secure buyers.

It is also very important for an organization to anticipate the needs of its buyers. For this , communication is very important. Any business, small or big, will understand that customers hate waiting. A sincere buyer usually looks for quick response from the supplier, so it's very important to be quick in replying to the queries of customers.

In several cases I have noticed that a particular company is not sure what it is offering. One needs to keep in mind that while customers are making the decision to buy, they want knowledgeable assistance to help them make up their minds . Buyers invariably place a high value on accurate information and want to be served by employees who know the product thoroughly. So a knowledgeable and available staff can do the trick.

Several Indian companies, particularly SMEs, are very rigid, which drives away their buyers. Remaining flexible in the way one sells one's products is very important. Make the buyer feel that you are trying to help him in satisfying his needs, rather than blatantly trying to sell your products. Give reasons why and how your products meet his needs.

I strongly feel that talking to current and past customers to learn their ideas, compliments and concerns is a great way to carry forward one's marketing campaigns. Lending an ear to the complaints of a customer helps a lot. Apply the marketing rule: f ix the customer and then fix the problem, and see your client base growing like never before.
Please comment on this story:
Subject :
Message:

(Maximum 1500 characters) Characters left 1500
Your name:

customer needs pampering


KAPIL AGGARWAL | Fri May 28 08:24:27 2010


I truly endorses the views mentioned in the story. The customer more than anything wants to shop where he feels special and taken care of. You will see that many a times the customer don't buy even if he likes the product coz the store ambience or the staff doesn't look willing to sell. They just keep standing as if they are on vacation.



Customer is KING !


Milan Mehta, Andheri ( East ), Mumbai | Thu May 27 06:31:21 2010


Friends, There are several factors which play important role: 1. RIGHT TIMING: Rothmans invented smokeless Cigarettes yrs. back. They failed then obviously as all Smokers feel " ZINDAGI KE HAR GUM KO DHUWEIN MEIN UDATA CHALA " ( All sorrows of Life go away with the smoke ). But now is the right timing as people have become more conscious regarding environment and also non smokers comfort! 2. SPECIFICATIONS / FEATURES All Refrigetors had PUF, but Godrej advertised it and took tremendous leap in Sales. After that all Refrigerators / Washing Machines, etc..dealers always explain in detail the salient features. 3. USP Unique selling point. Ask anyone who is marketing their product: What is the USP of your product and buyer can take fast decisions. Hence one needs to focus on USP while marketing. World's first, India's first, etc..are used. VALUE FOR MONEY: Per wash, Per application, per cloth, per day etc..are the phrases used to reduce the cost in customer's mind so that initial investment / cost goes into faded memory. AND MANY OTHER POINTS. I always try to emphasize in all my lectures at MSME-DI Mumbai ( previously SISI ) that Marketing is the Key and listen to Customers. Their feedback is crucial for R & D. No doubts after several feedback, Lime & Lemony flavours always are incorporated into Detergents & Soaps and returns are good.



give what customers want


vinod sovale 09821040663 | Wed May 26 22:08:39 2010


Sir, Excellent .I lost one order only on the ground that i tried to teach him/educate the customer.i think people don;t want to take risk even though they are technicaly convinced . The risk one has to take to go out of standard practice in the industry or his past experience. I have high regards for the thoughts you have beeb writing in the editorials.It is original concept/thought enlightening me . I would like to meet you personalyy,if you can spare time of 20 minutes.Pl give your tel/mobile no. or appointment I am having small scale industry at Navi MumbaiMy cell no is 09821040663 vinod sovale.



read customers' requirements


kailash | Wed May 26 16:58:46 2010


we can take example of sarees----bengali sarees/ south Indian silk sarees are very popular but fails to make dent in north Indian market because of different taste/trends/colour combinations/choice of colours. we are weaving sarees with our local area colour/design choice while let's think broad and should create/market the product using new developed/latest developed functional fabrics e.g. organic cottons,linen,cotton silk, wrinkle free fabrics, supersoft cashmere and silk blends, washable silk sarees/silk which does not require drycleaning.



Give more than what customers insists


SUNIL KUMAR K C | Wed May 26 10:39:42 2010


As the caption shows it always correct


Re: Give more than what customers insists


Henry Limardi | Wed May 26 19:27:56 2010


We could not agree more! The patented Split Covers concept for utility bed covers is statically valued to improve the sleeping environment and quality of life for 62% of the U.S. population. In spite of the enormous potential: Create a competitive advantage Increase sales & marketshare Establish consumer recognition & preference Increase profit margins Develop extended product sales Anassociation with the Split Covers concept would bring to an organization we have received little interest form home textile manufacturers. It appears they have a "new is taboo" mantality and are quite content to exist in a quagmire of competition. Split Covers LLC (U.S.A.)


Give what your customers want.


jeetu Rajput | Wed May 26 09:18:53 2010


practical observation, very good.



give what they need


Rajath | Wed May 26 04:29:17 2010


I feel giving the customer what he needs makes more sense, Satisfying the customers wants may take your business offtrack. there is a difference between needs and wants of a customer. Best performance at low price is what everyone wants.But he may need x performance at y price. The trick is to identify his needs from his request



good work


Cliff Teng | Wed May 26 00:41:46 2010


A Chinese saying: To do what the people are interested to do.


| | |
| --- | --- |
| Commented Stories | |
Customs Exchange Rates
Currency
Import
Export
US Dollar

55.30

54.35
UK Pound

84.50

82.50
Euro

71.80

70.00
Japanese Yen
54.40
53.00
As on 22 May, 2013
Daily Poll
Do you think banks will lower lending rates after recent RBI rate cut?